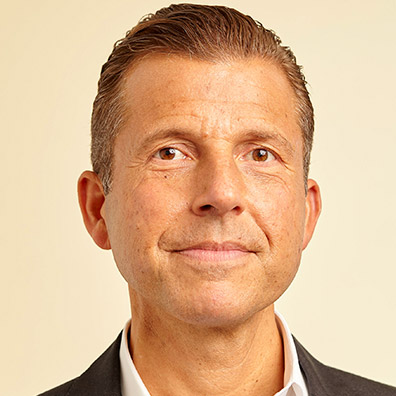 Chafic Najia
SENIOR VICE PRESIDENT AND COUNTRY MANAGER, MIDDLE EAST, THE WALT DISNEY COMPANY EMEA
Chafic Najia is Senior Vice President and Country Manager, Middle East, for The Walt Disney Company EMEA, and as such oversees one of the Company's fastest growing markets. His responsibilities cover all lines of businesses and brands across more than a dozen territories in the Middle East.
With a career spanning 30 years, 16 of which have been at TWDC, Chafic originally joined the Company in 1995 as VP of Business Development and Strategy for Disney Internet Group, based in California, where he was integral to all of Disney's landmark internet deals of that era. He was promoted and moved to London in 1998 to become SVP & Managing Director, International, Disney Internet Group. In 2000, Chafic joined a London-based voice portal start up called Vox as CEO. This was followed by roles in private equity and venture capital for a number of years.
Chafic was recruited back to TWDC in 2010 in London, as Senior Vice President and Head of Corporate Strategy & Business Development ("CSBD") for Europe, Middle East and Africa. Within his time in this role, he set up and managed the CSBD function, and was asked to also manage the "Emerging Markets" cluster (consisting of the Middle East, Africa, Turkey, Israel & Greece). He held both roles for seven years, before taking up his current position four years ago.
Chafic's early career included roles in management consulting, with McKinsey & Co and Strategic Planning Associates, and in investment banking with Goldman Sachs.
Chafic is a dual US-UK citizen, speaks five languages, and holds an MBA from Stanford University as well as MS & BS degrees from MIT.
---