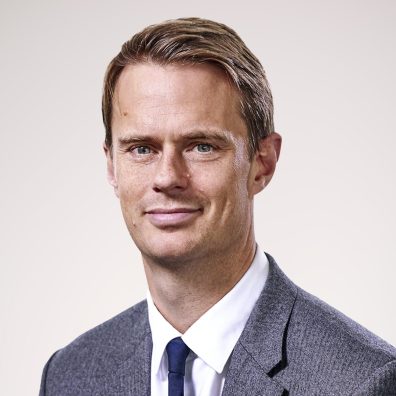 Luke Bradley-Jones
Senior Vice President, Direct to Consumer and General Manager, Disney+ EMEA
Luke Bradley-Jones joined Disney in January 2020 as SVP, Direct to Consumer and General Manager, Disney+ EMEA. In this role Luke is responsible for the roll-out of Disney+ across the region and the ongoing strategy, operations, and commercial performance of Disney's DTC business.
Prior to that Luke was at Sky for 8 years, where he led the transformation of Sky's On Demand services and the launch and rapid growth of a range of products, including Sky Store, Sky Box Sets, and Sky Q. In 2017 he became Chief Marketing Officer, responsible for marketing strategy and communications across Sky's TV, broadband and mobile businesses.
Before joining Sky, Luke spent five years at BBC Studios, the BBC's commercial arm, where he was Managing Director of BBC.com and Global iPlayer, leading the rapid expansion of the corporation's global digital businesses across online, mobile and video on demand.
Luke has a first class degree from Oxford University in Politics, Philosophy, and Economics, and a Masters in Modern Indian History. He lives in North London with his wife and three daughters.
---