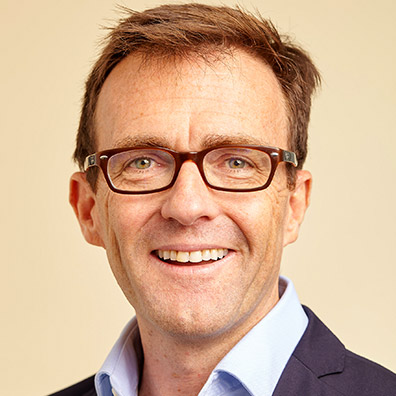 Tony Chambers
Senior Vice President, Studio Distribution, The Walt Disney Company EMEA and Country Manager UK & Ireland
As Senior Vice President of Studio Distribution for The Walt Disney Company EMEA, Tony is charged with leading and integrating all of the distribution activities across Theatrical and Physical Home Entertainment in EMEA. This now includes our combined Walt Disney Studios and 20th Century Fox Films businesses (including Disney, Pixar, Marvel, Star Wars, Twentieth Century Fox, Fox Searchlight). He is also responsible for our impressive portfolio of Live Entertainment and Stage Shows across the region.
As Country Manager UK & Ireland, Tony also has responsibility for all of The Walt Disney Company's UK & Irish business and activities.
Tony's career at Disney spans over twenty-two years, having joined the Company in 1995. Previously, Tony was Head of Studio Sales and Distribution for Europe, Middle East and Africa (EMEA) as well as General Manager Emerging Markets, where he had responsibility for TWDC's operations in the Middle East, Israel, Africa, Turkey, Greece and Cyprus. He has also held a variety of finance, business planning, sales and distribution roles for both the home entertainment and theatrical businesses in Germany, Benelux and at an EMEA regional level in London.
Tony is a Fellow of the Institute of Chartered Accountants and is a post-graduate of University College Dublin, Ireland.
---