Moments that Matter
We believe that all Disney moments are special, but for some children, young people and those closest to them they can mean so much more. In difficult times, such as serious illness, trauma or social isolation, bonding and togetherness are critical for children and proven to help build emotional resilience.   
Through our unparalleled storytelling, immersive experiences and personal moments we can inspire and create positive feelings, experiences, and memories; giving children and those closest to them the strength and ability to cope when they need it the most.
Over 40 years of wish granting
In 2023, together with our long-standing charitable and healthcare partners, we were able to deliver over 100,000 transformative Moments that Matter for seriously-ill and socially-isolated children and young people across Europe, Middle East and Africa. Wish granting has been at the heart of our programme for over 40 years, working with 59 charitable wish organisations to grant more than 150,000 wishes worldwide; bringing comfort, strength and joy through unique Disney experiences. In addition, we are committed to re-imagining the journey for children in hospitals and places of care. Working in partnership with Health Care Professionals and charitable partners, we re-imagine spaces, procedures, experiences, and recovery to reduce fear and anxiety.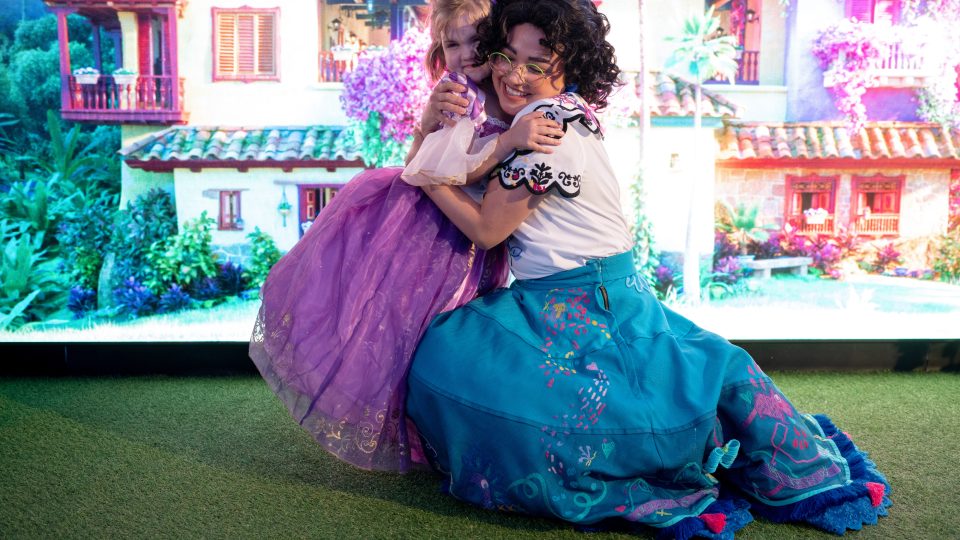 Our efforts across EMEA are transformative, measured through insights and evaluation. The Theory of Change methodology research carried out by the New Economics Foundation and in partnership with for our long-standing charity partners in the UK gives greater insight and understanding into our approach and helps ensure we make a difference through maximum impact.