Oliver (10), Ollie (14) and Aëden (7) and their families, were invited by Disneyland Paris and Make-A-Wish to attend Guardians of the Galaxy, Vol.3 Gala Event as guests of honour.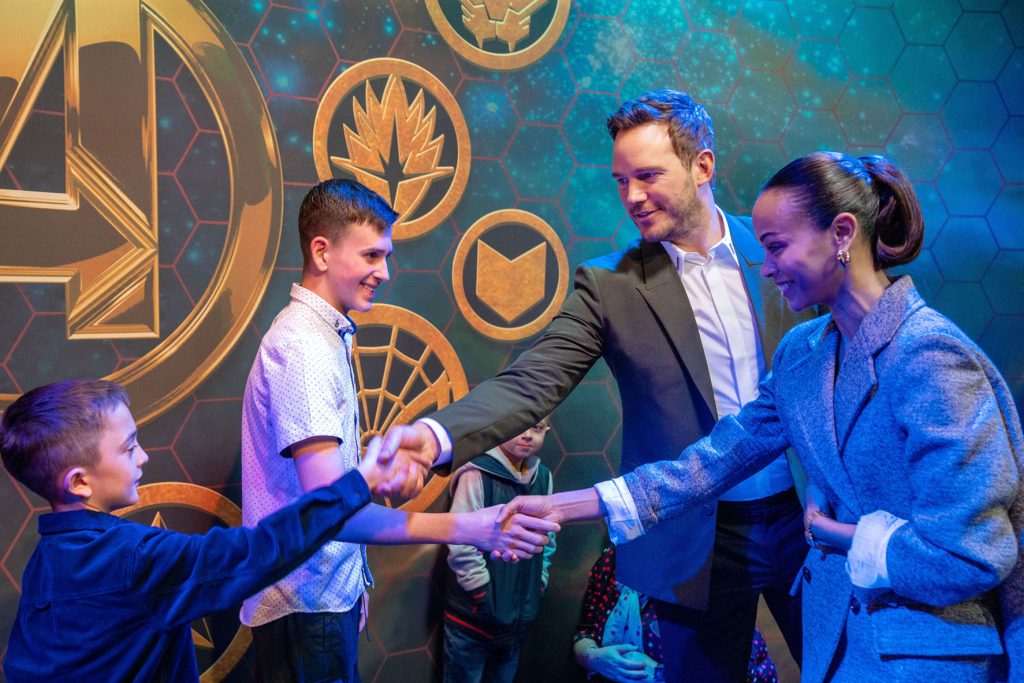 As huge Guardians of the Galaxy fans, they stayed at Disney's Hotel New York – The Art of Marvel and discovered Avengers Campus in Walt Disney Studios Park. They attended the European Gala screening of Guardians of the Galaxy Vol. 3 and were treated to a surprise meet and greet with stars of the movie Chris Pratt and Zoe Saldaña as part of their wish.
Disney is one of the largest wish granters for Make-A-Wish across the globe, having fulfilled more than 145,000 wishes globally. Since 1992, more than 20,000 wishes have been granted at Disneyland Paris in partnership with more than 45 organizations across Europe.