The Superhero Series, powered by Marvel, returned to Dorney Lake with its successful Superhero TRI event on Saturday 12th August, offering an all-inclusive day of unrestricted sporting activities. The TRI challenge – which includes swimming, cycling, and running – saw over 3,700 people with disabilities, and their teammates take part alongside a line-up of stars from Sports and Television. Highlights will be broadcast on Channel 4 on Sunday 27th August at 08:45 AM, hosted by comedian and TV presenter Adam Hills.
As the UK's one and only disability mass participation sports series, the Superhero Series has a simple mission: to create fun, full-throttle mass-participation sports events where people with disabilities – our 'Superheroes' – call the shots without the worry and stress of multiple restrictions that normally would hold them back from wanting to be active.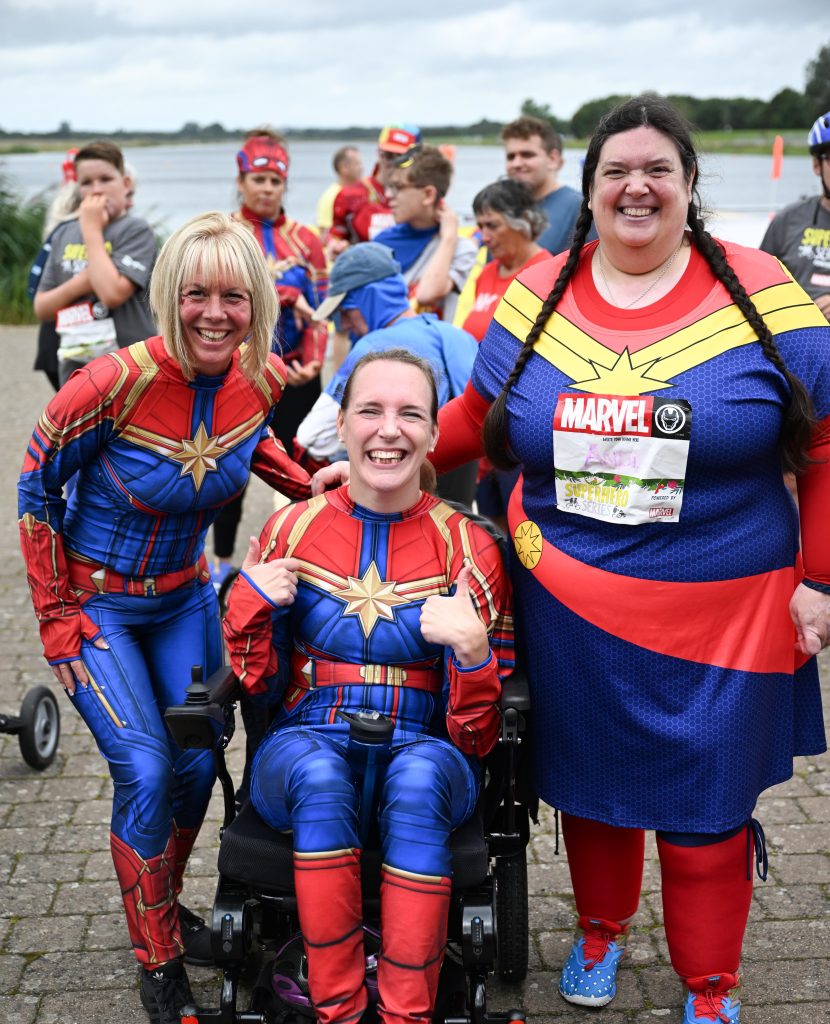 Now in its sixth year, Superhero Tri took place at the world-class 2012 Paralympic rowing venue Dorney Lake, Windsor, and gave the chance for participants to become an Everyday Superhero. Challenges included tow/swim, cycle and a push/run done either solo, in a team relay or the Superheroes were able to recruit 'Sidekick' teammates to tow, push & pull them around the entire course.
The event included a regular highlight, the Celebrity Superhero TRI, where lucky Superheroes, who have shared their story of how they found their superpowers, won a spot to compete alongside stars from sport and screen in a relay race. The Celebrity Captains taking part this year include:
Adam Hills – Comedian and The Last Leg presenter, comedian and show host
Fats Timbo – Comedian, creator, presenter, and educator
Thomas Young – Paralympic sprinting champion
Frank Gardner – BBC security correspondent, journalist, and author
Sophie Christiansen – Eight-time Paralympic equestrian champion
Briony May Williams – Food columnist & GBBO semi-finalist
Liz Johnson – Paralympic swimming champion
Chris Jones – World Champs surfing medalist and Help for Heroes ambassador
Stephen Miller – Paralympic athlete
Mark Lane – TV presenter, garden designer & writer
Jordan Jaret-Bryan – TV reporter and presenter
Amy Conroy – British wheelchair basketball champion
David Wiseman – Invictus Games medalist & former captain in the army
Eve Roberts – Para-athlete and Football Development Officer
Superhero TRI, founded by Paralympian Sophia Warner in 2017, was born out of a lack of sporting events for the Everyday Superhero. The aim is to hold bold, fun, and inclusive sporting challenges, while also creating a community for Superheroes & Sidekicks.
A recent annual survey by Activity Alliance, commissioned by Sport England, found that many of those with disabilities had less choice of suitable and accessible ways for them to be active: due to facilities or sessions not reopening or reaching disabled people after the COVID-19 pandemic, having less support, restrictions on opening times or bookings, and finding it harder to afford costs associated with the being active[1].
Sophia Warner, Paralympian and Founder of Superhero Series, said: "I am so excited for Superhero Tri again this year. It is essential that Superheroes are offered the opportunity to be active and experience the thrill of taking part in a large-scale sporting event. The Superhero Series shows what is possible when barriers are removed."
"The number of people with a disability has increased significantly in the UK, the biggest problem is not having the confidence to attend, and so we want to create an experience where people can avoid being faced with obstacles such as limited timetables, cut-off times and sporting equipment. Enabling the friends and families of Superheroes to take part alongside them also offers another confidence boost – our Sidekicks are there to offer physical and moral support."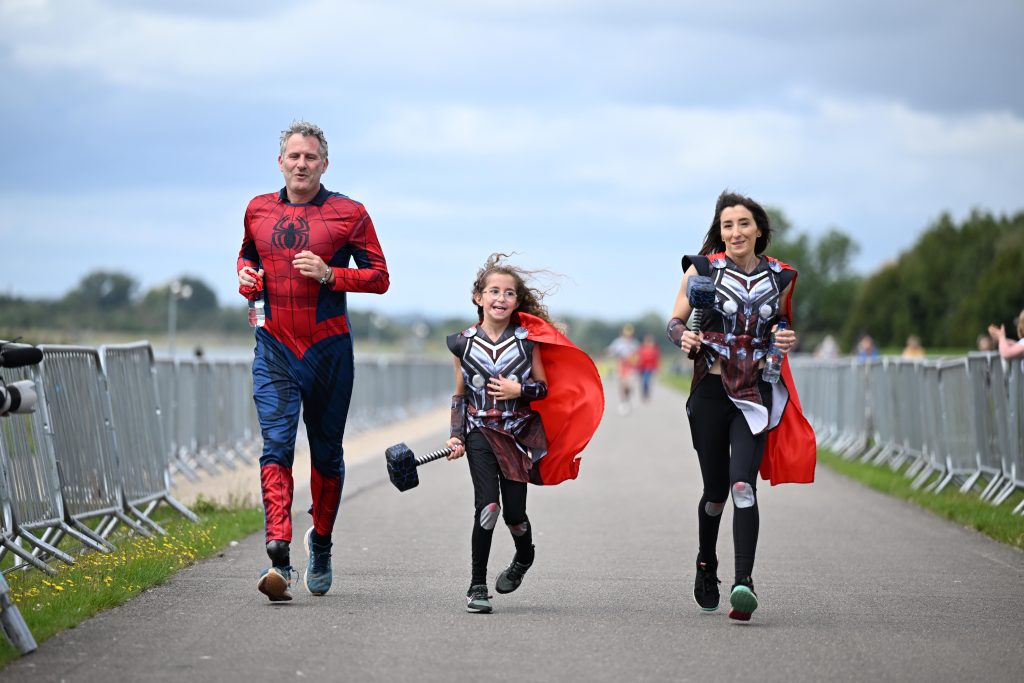 Sara Hanson, Disney EMEA Director of Enterprise Social Responsibility, said: "We are incredibly proud of Marvel's ongoing support of the series and that our storytelling and characters continue to be a force for good by inspiring a world of belonging while encouraging children and families to have fun and be active. I'm looking forward to cheering on all of the Superheroes and hope they have a fantastic day!"
Marvel will lend the power of its Super Heroes and storytelling to make the day even more epic for participants. Offering the perfect partner for the day that is all about inspiring participants to unlock their inner superpowers.
Following the success of the SHS online events, there has also been a virtual challenge for those who are unable to attend or competing from around the world with celebrity captains.
---
[1] Activity Alliance annual survey 2022, commissioned by Sports England