The popularity of women's football is increasing in Switzerland, with initiatives like UEFA Playmakers inspired by Disney encouraging girls to develop a passion for the beautiful game.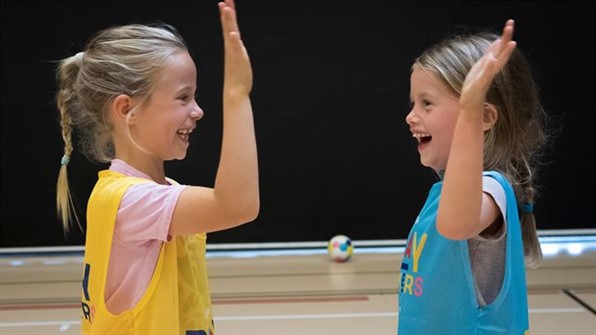 Earlier this month, Switzerland was selected to host the upcoming UEFA Women's EURO in 2025, where 16 of the top European teams and players will compete for the prestigious title of European Champions. The tournament is expected to boost the development of women's football in Switzerland and abroad, benefiting both spectators and players, much like it did in England during the 2022 edition.
Although the UEFA Women's EURO is set to offer a month-long celebration of football and serve as an inspiration to women and girls throughout Switzerland, remarkable efforts have already been underway to develop the women's game at a local level.
One such initiative, the UEFA Playmakers programme, has been running successfully in Switzerland since April 2021 and is breaking new ground by encouraging young girls to fall in love with football. Playmakers can be found in 44 National Associations all over Europe, with over 55,000 girls aged from five to eight having taken part in the programme.
Nadine Kessler, UEFA's managing director of women's football said: "We need to ensure our investment and programmes support every level of the football pyramid. From a grassroots perspective, our Playmakers programme has been very successful. It's incredible to see how many girls have responded to a little bit of Disney magic."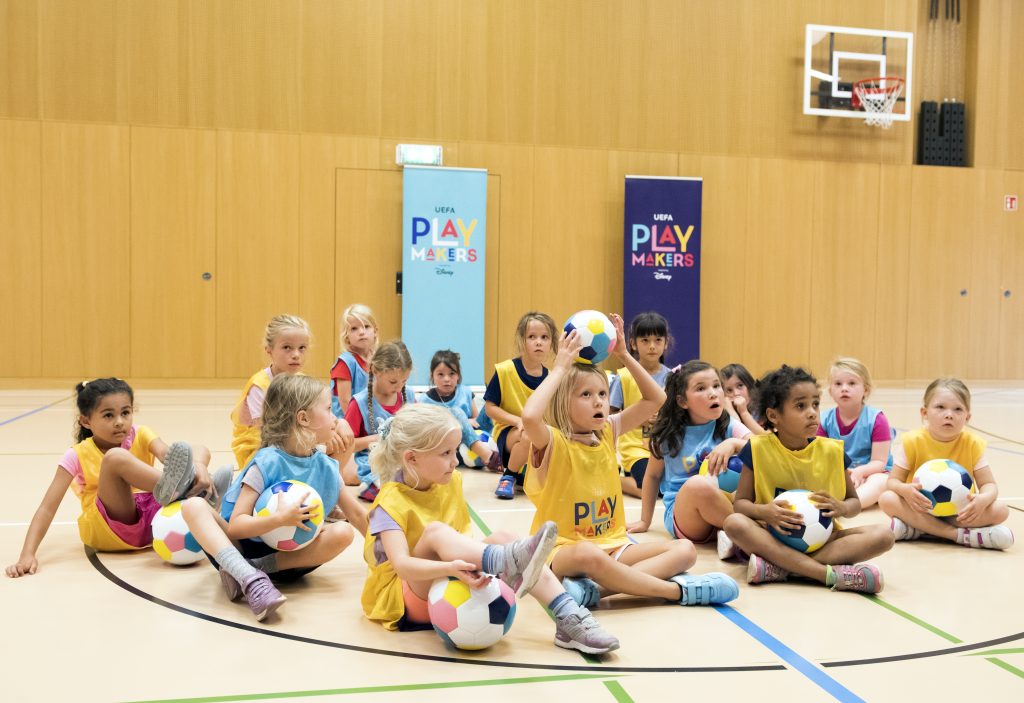 To date, over 700 girls have participated in Playmakers sessions across Switzerland. The programme is incredibly popular, with over 93% of parents strongly agreeing that they would recommend the programme to friends and family. 96% of parents said their daughters had enjoyed the sessions. 114 coaches have conducted Playmakers sessions so far across Switzerland, with over 20 clubs and centres involved – in German-speaking and French-speaking areas.
Gaëlle Thalmann, Playmakers Project Manager at the Swiss Football Association: "At the Swiss FA, we have the goal to use the Playmakers not only to increase girls' participation, but also women's participation in football, in particular the number of educated women coaches. After two years of running the project, we can already say that over 30%[TG1] of all coaches (the ones who did the Playmakers coach education and also volunteers), the majority of whom are women, attended another coaching course offered by our FA, as an effect of the project. Some used the project to make theirs first steps in the coaching world and we think it is amazing and shows that Playmakers meets not only girls' needs, but also their coaches' ones."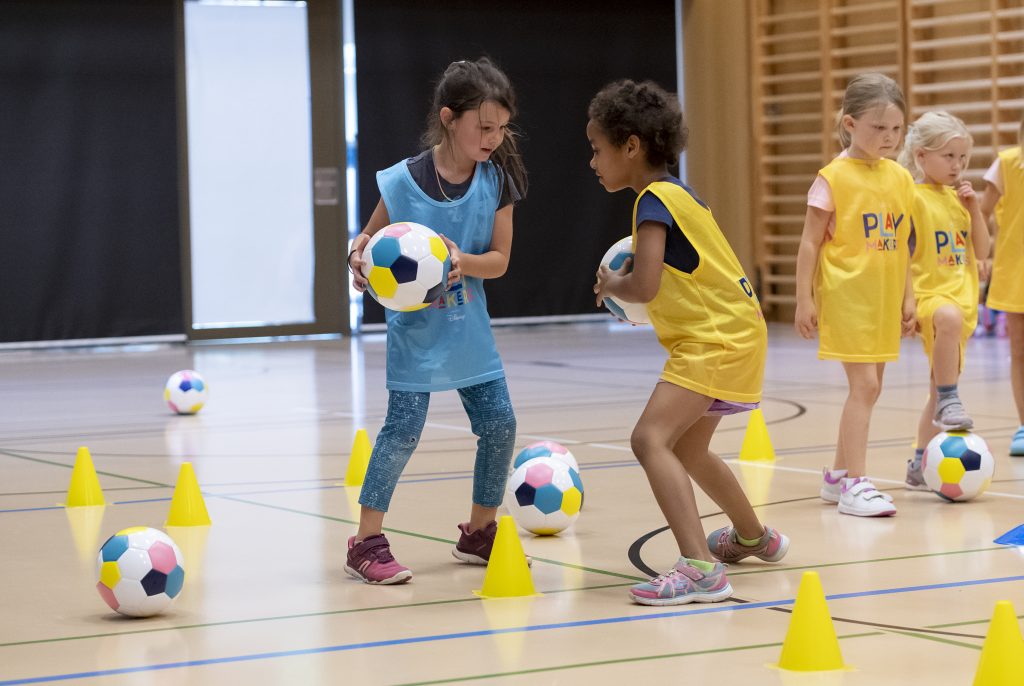 Coaches, parents and girls have shared their experiences of Playmakers sessions in Switzerland, explaining the positive impact the Playmakers programme has had on the lives of the girls.
Thomas is a parent based in Fully, the South-West of Switzerland. His 5-year-old daughter Leonor loved the experience of taking part in the Playmakers programme. Thomas said: "After attending the UEFA Playmakers programme, my daughter is more confident and fit. She developed a love for football following EURO 2020, but even more so after completing the programme. The Disney storytelling was a helpful way to learn. I would recommend UEFA Playmakers as it is great to have this programme with only girls and is a dedicated basic starter into the football world. The female coaching teams were really impressive and motivating."
Leonor is already looking towards continuing her football career, as she said: "I loved UEFA Playmakers especially the games and the coaches who were nice, great and well-prepared. I want to continue playing football."
Aspiring Playmakers coaches can reach out to their country's football association to learn more about open positions and upcoming training sessions.