Opening its doors on October 13, 2023, Disney100: The Exhibition is the largest exhibition the Walt Disney Archives has ever created as it continues its European tour at London's ExCeL to make The Walt Disney Company's 100th anniversary on October 16, 2023. In the lead-up to this very special exhibition, fans will be able to join an exclusive waitlist from July 11, 2023, to get tickets to the exhibition which will run until 2024. More information can be found here.
The 20,000-square-foot exhibition, only 12-minutes from Central London on the Elizabeth Line, will provide fans of all generations with the opportunity to immerse themselves and rediscover some of their favourite Disney stories in ten magnificent and imaginatively themed galleries. With moving stories, historical artefacts, original costumes and unique interactive installations, visitors can take a mesmerising, nostalgic and educational journey through 100 years of The Walt Disney Company.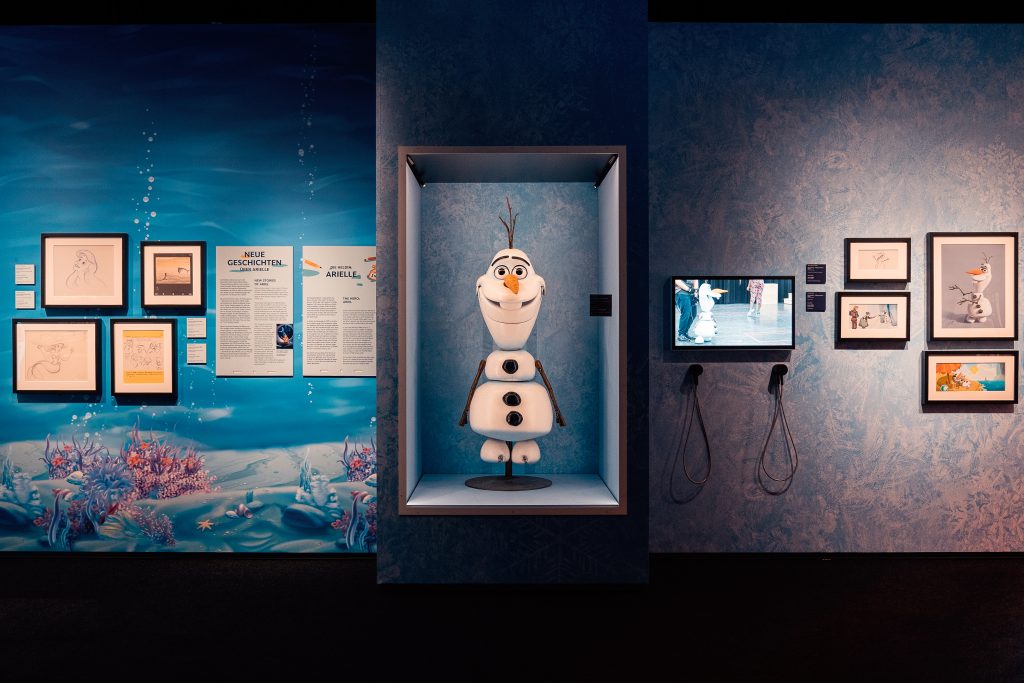 After previous residencies captivating audiences at The Franklin Institute in Philadelphia USA and Munich's Small Olympic Hall, this exhibition will provide fans in the United Kingdom with the opportunity to explore a vast array of artefacts from the Walt Disney Archives alongside many of the "Crown Jewels" from renowned classics including Snow White and the Seven Dwarfs (1937) to contemporary releases such as Encanto (2021), as well as the latest members of the Disney family —Pixar, Star Wars and Marvel.
With awe-inspiring memorabilia and never-before-seen works of art, visitors will be taken on a journey as they explore the special behind-the-scenes glimpses into the creation of the company's most popular characters, films, shows, and attractions—from Disneyland Paris to Walt Disney World® Resort and beyond.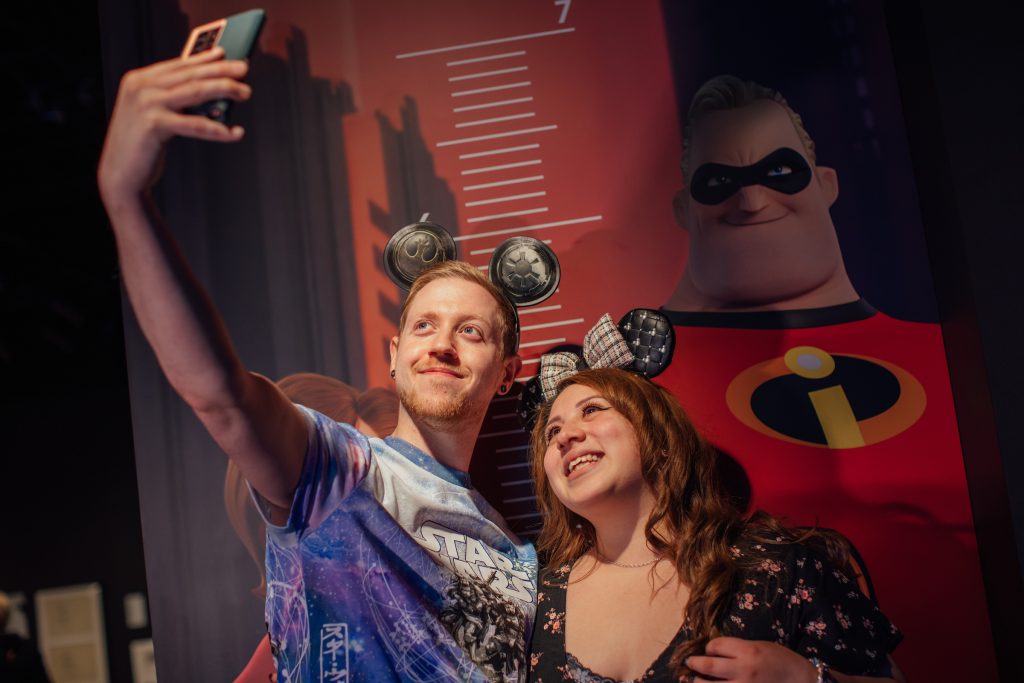 During a visit to Disney100: The Exhibition, visitors are encouraged to capture cherished moments. With a series of extraordinary backdrops and photo opportunities with some of their favourite and beloved Disney characters, fans, families and kids can unleash their inner superhero as they take a photo with the life-sized 'Incredibles Family' from Disney and Pixar's The Incredibles (2004), alongside photo opportunities with Mickey, Goofy, and Dopey. Kids can also test their observation skills with a series of "Did you know?" flip-style question-and-answer boards, offering child-friendly fun facts about assets found in each gallery.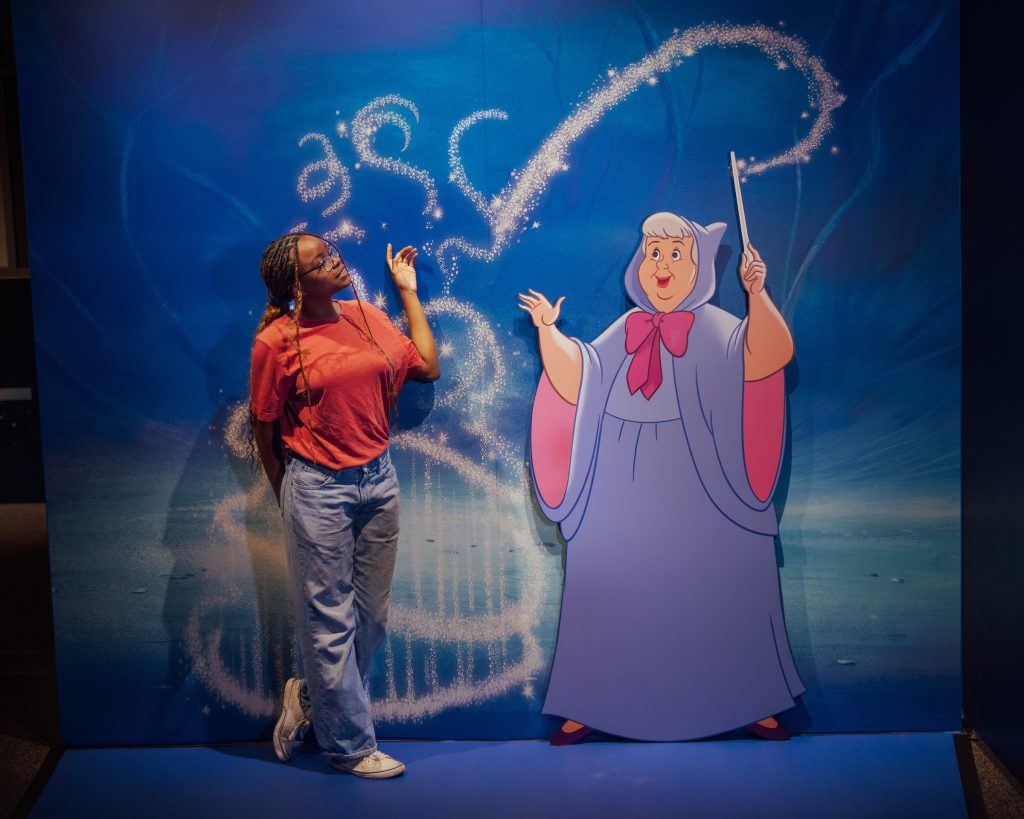 It took four years to plan and assemble the artefacts for Disney100: The Exhibition, many of which will be on display for fans and Disney lovers for the first time. The majority of artefacts presented are from the collection of the Walt Disney Archives, with additional items from Marvel Studios, the Pixar Living Archives, the Walt Disney Animation Research Library and the collections of Walt Disney Imagineering.
Becky Cline, Walt Disney Archives director, said: "We are incredibly excited to bring this fantastic exhibition to London. We can't wait for guests in the UK to experience their favourite Disney stories, characters, and attractions in new and immersive ways as we celebrate all the wonderful worlds of Disney."
Open throughout the holiday season and into 2024, families and loved ones can celebrate their love of Disney's most timeless stories. With a gift shop featuring an array of exclusive and unique merchandise, visitors can purchase gifts to mark their visit and celebrate the holiday season.
Tickets go on-sale at 10am on July 18, 2023, starting from £16.50 off-peak for children.
To receive an exclusive preview of ticket dates and learn more about The Walt Disney Company's 100-year celebration, sign up at: Disney100exhibit.com/london