In 2016, The Walt Disney Company Africa teamed up with NPO Sporting Chance to launch the Disney Healthy Happy Play program in South Africa. The programme seeks to empower more schools to embed physical education into their curriculums, through fun and creative tools for educators and students, using Disney characters and stories as inspiration. Annually Disney Healthy Happy Play reaches over 22,500 learners across 40 schools in 4 provinces in South Africa.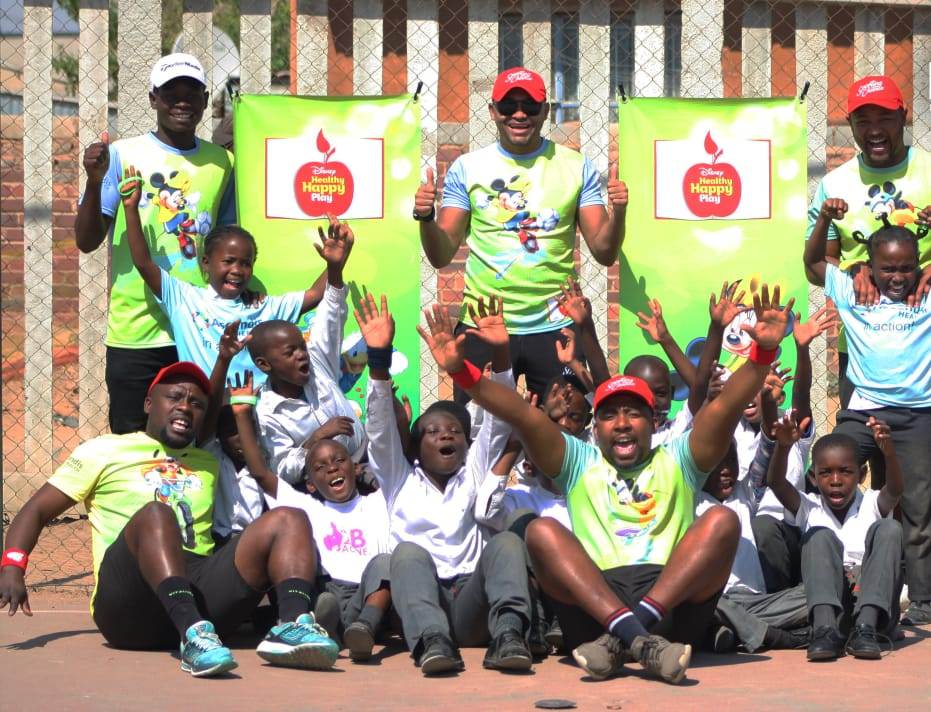 Roll on 2020 however, and things had to be done a little differently due to lockdowns and subsequent social distancing restrictions. During the Covid-19 pandemic, Sporting Chance developed different approaches for Disney Healthy Happy Play, consisting of using Facebook LIVE sessions alongside virtual video challenges, both were promoted on social media and sent across platforms such as WhatsApp, making them easily accessible and resulting in positive feedback with the sessions gaining over 14k views. The challenges spread far and wide, some even reaching locations as far as Malawi and the UK. Disney prizes were given away during the sessions and delivered to the winners post lockdown.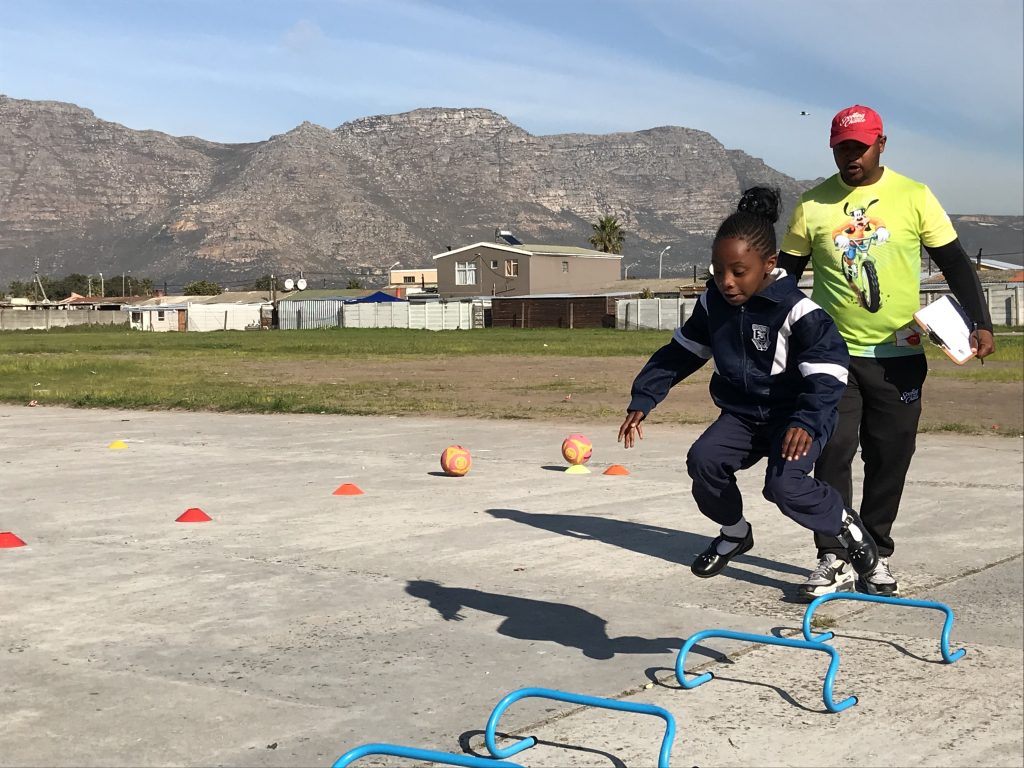 The World Health Organisation 2020 reflected on the pandemic and said: "During the COVID-19 pandemic, when so many of us are very restricted in our movements, it is even more important for people of all ages and abilities to be as active as possible."
Once restrictions eased enough, re-adjusted 2020 Disney Healthy Happy Play school activations rolled out to regions in Western Cape during a 3 week cycle, with 10 schools, 10 communities reaching a minimum of 4000 children, as well as regions in Gauteng that took place over a 1 week cycle, with 5 schools, 5 communities, and a minimum of 2000 children.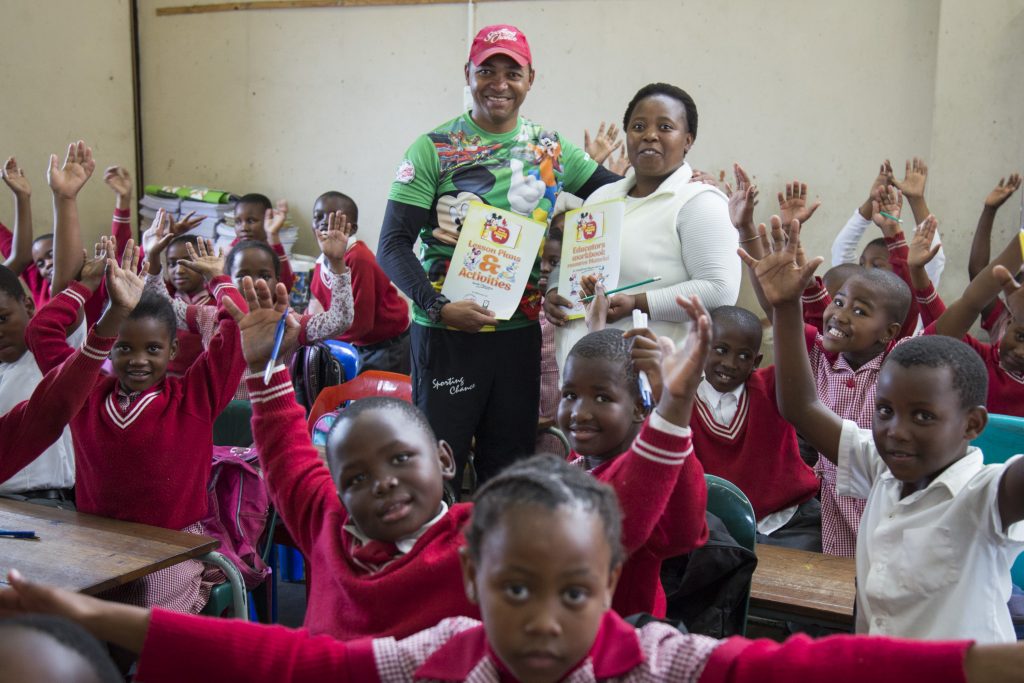 The Edu Module is a key component in the program, brought to life with iconic characters such as Mickey Mouse, Minnie Mouse, Donald Duck and Goofy, with sessions conducted in all Grade 3 classes at each school, working with 58 classes in a Covid-19 adjusted setting, using colourful exciting workbooks with key focuses on the importance of physical activity and how to participate in sport and play, as well as, nutrition and a balanced diet. Teachers are supplied with workbooks and lesson plans, and learners with worksheets, along with donated sport kits, creating an authentic experience during drills and exercise. There has been a positive response to interactive teaching, during the pandemic this proved to be a successful method in getting pupils to absorb and retain information.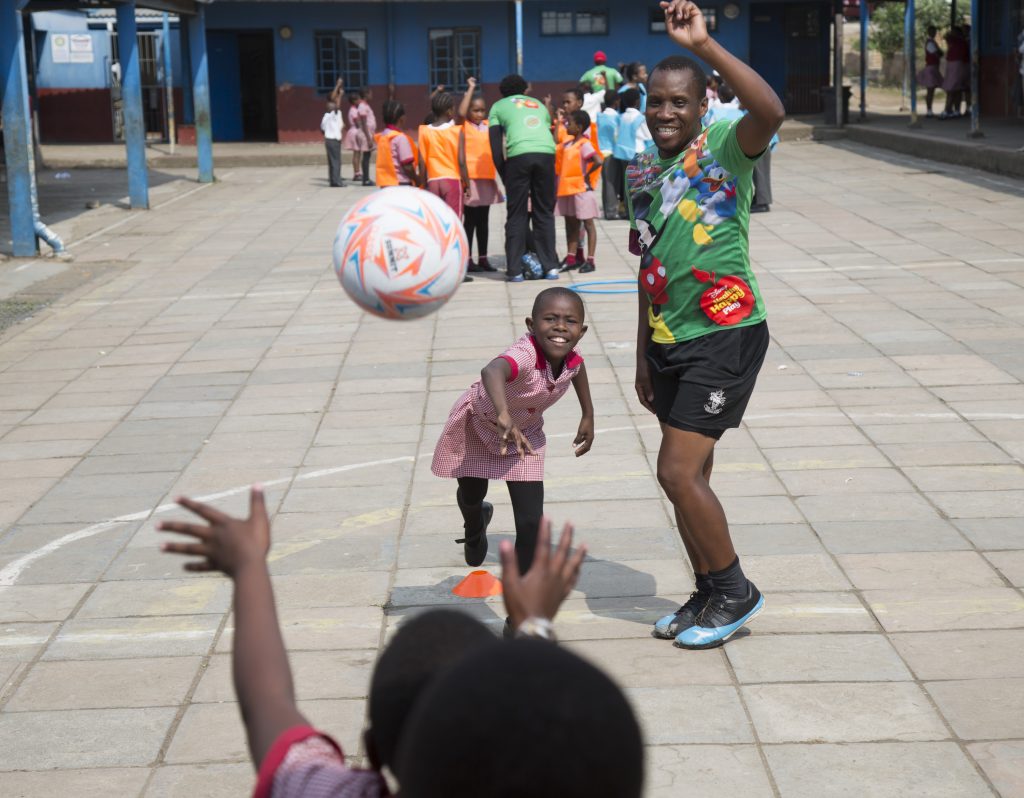 Parkwood PS – Cape Town said: "Both our educators and more importantly the learners thoroughly enjoyed the interaction with the energetic and enthusiastic team presenting the Disney program. Thank You!"
Thabang PS – Dobsonville – JHB said: "Our learners benefit greatly from these fun filled lessons highlighting the importance of healthy eating. It's been such a bonus in 2020."
Mokone PS – Langa – Cape Town said: "I would like to thank you guys for being part of our school in assisting us with the physical education. Disney has made a lot of difference in our kids' lives!"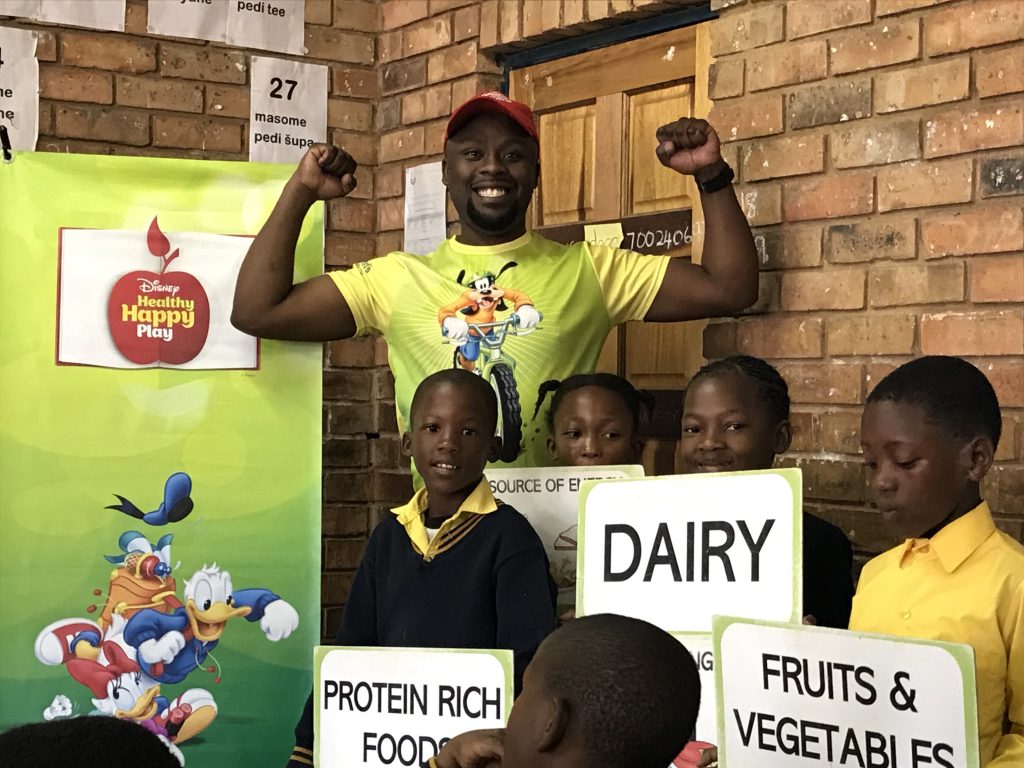 2021's rollout will be taking place in the coming month following South Africa's most recent lockdown due to their own third wave of COVID. The Disney Healthy Happy Play Programme hopes to be back bigger and better than ever in 2022 – watch this space!
Watch the Sporting Chance – Disney Junior Healthy Happy Play journey here.