To celebrate the release of Toy Story 4, Disney and MediCinema hosted special screenings across the UK, creating 295 Moments that Matter for seriously ill children and those closest to them. To make the celebrations extra special, every child in the UK hospitals with a MediCinema was surprised with Toy Story activities and reusable water bottles on their dinner trays. A drawing competition was also launched for children to design their own Toy Story Fun Fair scene for a chance to win a £25 Disney Store voucher.
The celebrations took place at 5 MediCinemas across the country in London, Glasgow, Newcastle and Newport. The children were invited as VIPs to fun in the foyer before each screening where they met the Toy Story gang, a face painter and a balloon artist. Every child who watched the film also received a Toy Story goody bag as a memento.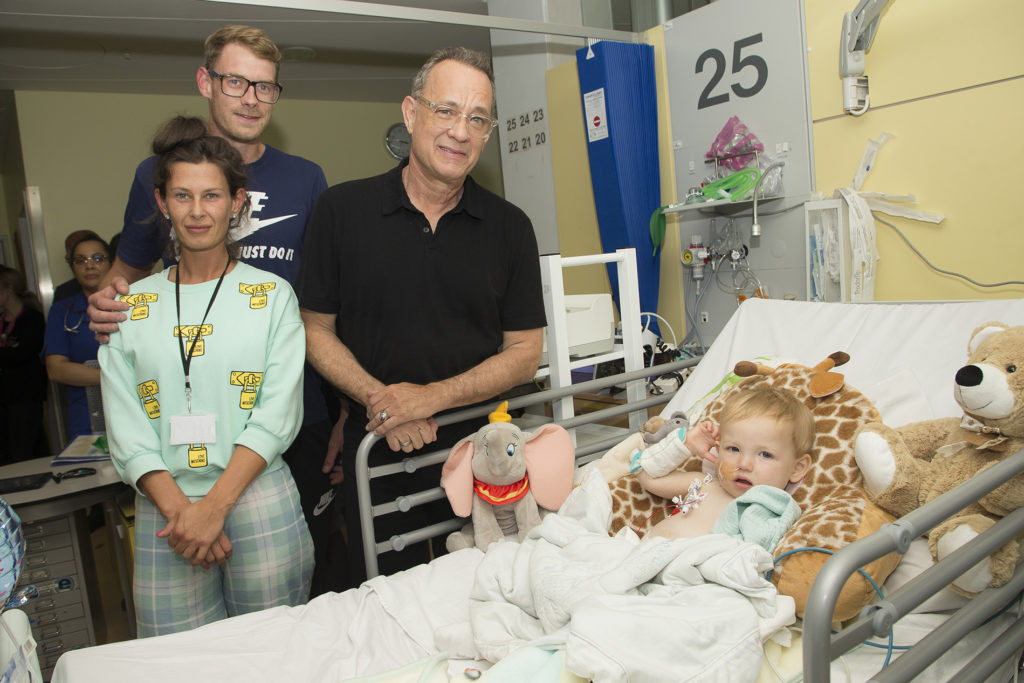 Families at St Thomas' Hospital in London had an extra special surprise when Tom Hanks, the actor who portrays the voice of Woody, joined in with the fun in the foyer to meet the children. After introducing the film, the star visited the wards to meet and deliver goodie bags to the children who were unable to attend the screening. After watching the film, the children were also invited to be film critics of the movie with their reviews being published in Daily Mirror.
The Disney and MediCinema partnership is part of The Walt Disney Company's global commitment to deliver comfort and inspiration to families with children facing serious illness. Together we work with others to help build emotional resilience, leveraging the power of our brand, storytelling and characters to inspire and create Moments that Matter for children and those closest to them, when they need it the most.One of our VIP guests, Harry (9) shared his favourite part of the Toy Story 4 celebrations: "I've been in since January and I go to the MediCinema every week and I love it! The person tonight made me a balloon cowboy hat and sword and it was really great – it only took them two seconds!" whilst Aubrey's (6) mum explains how vital MediCinema is to her son's hospital experience "Aubrey was ecstatic that he got to see Toy Story 4 today…Aubrey is frequently in hospital for one reason or another and will be for the rest of his life. But to have something like this to lighten up his stay is just fantastic. We can't thank MediCinema enough for making really hard times just that little bit easier.