The National Film and Television School (NFTS) and Disney proudly unveiled the six up and coming writer/director teams selected for Star Imagine UK, its brand-new short film incubator programme.
With an emphasis on building a more inclusive film and television industry, the search for the six teams from under-represented backgrounds began in September 2022, with the NFTS receiving almost 400 applications from around the UK.
The six teams chosen to develop their uniquely personal stories centred on the theme of 'Evolve' and working with a production budget of £25,000 are:
Adam Pearson and Tom Levinge, Alvin Yu and Charley Packham, Tom Dunn and Kevin Morosky, Milly Garnier and Charlotte Paradise, Laura Jayne Tunbridge and Danielle Goff and Marcus Anthony Thomas and Jordi Morera.

Star Imagine UK is a new opportunity to springboard 'on-the-rise' filmmakers into the industry and amplify the scale and ambition of their work both culturally and creatively. The final collection of six original shorts will be considered to premiere across Disney platforms, feature within a high-profile showcase event and be submitted to international film festivals. All films have been considered and assessed against the BFI's Diversity Standards.
Jon Wardle, Director of the National Film and Television School commented: "We are so excited to bring the diverse perspectives of these talented teams to the wider world. Their thought-provoking stories all have something original to say and we are proud to be able to share their work on a larger scale via the once in a lifetime platform provided by Star Imagine UK."
Lee Jury, Senior Vice President, Studios Marketing at Disney EMEA, added: "Telling stories is at the heart of what we do at Disney and it's fantastic to be able to support these incredible UK filmmakers and to help them bring to life such a variety of dynamic films. We're very proud of the Star Imagine UK programme which builds on our efforts in supporting and growing under-represented talent in our industry. We can't wait to see the final films."  
Pre-production of the six shorts will begin in April 2023 with principal photography starting in May 2023. A debut Showcase event is slated for October 2023. Throughout the production process, Disney executives will provide the filmmakers with on-going creative support, with all equipment and facilities provided by the NFTS. Additionally, participants will bolster their talent further, benefitting from a professional training programme delivered by the NFTS, comprising of workshops, seminars and mentoring.
MEET THE SIX STAR IMAGINE UK TEAMS AND THEIR FILMS 
Adam Pearson and Tom Levinge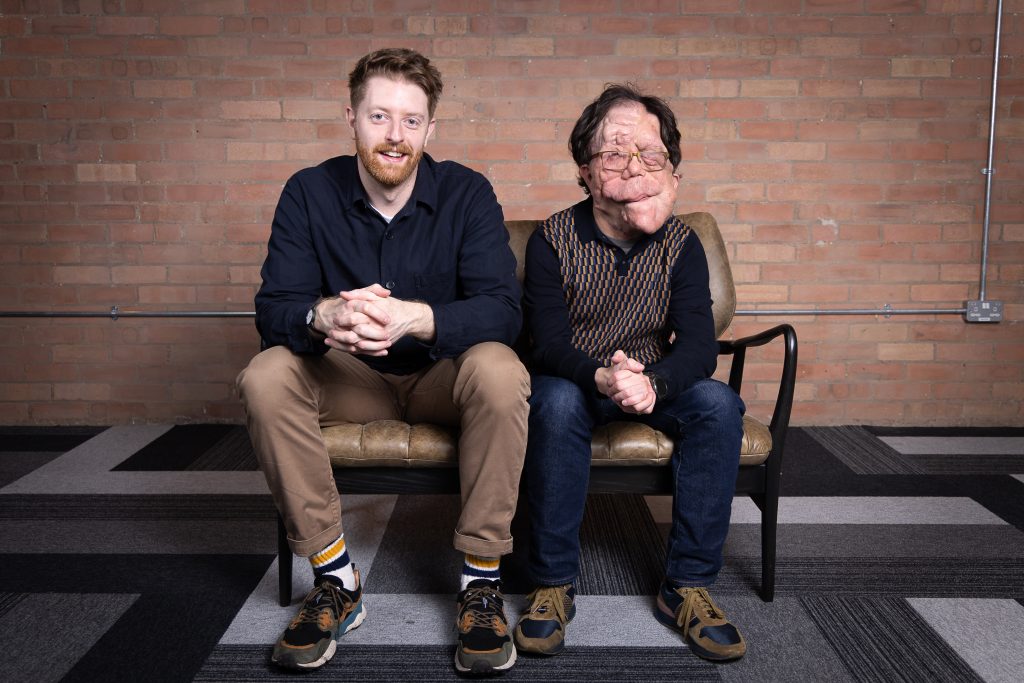 D&D&D A young girl with a painful secret joins a dungeons and dragons group for people with disabilities and enters a fantasy world which will change the way she sees herself forever.
Adam Pearson is an award-winning disability rights campaigner, actor, presenter and speaker. He was nominated as UK Documentary presenter of the year at the 2016 Grierson awards and has appeared in many films such as the BAFTA nominated Under the Skin directed by Jonathan Glazer starring Scarlett Johansson.
Tom Levinge has been working as a TV director and producer since 2014, directing award winning comedy entertainment shows like Joe Lycett's Got Your Back and two series of Rosie Jones' Trip Hazard for Channel 4. He runs a short film night called Up Close and Personal with Mister Tibbs and regularly writes and makes his own short films like the Vimeo Staff Pick viral short, Mister Biscuits.
Alvin Yu and Charley Packham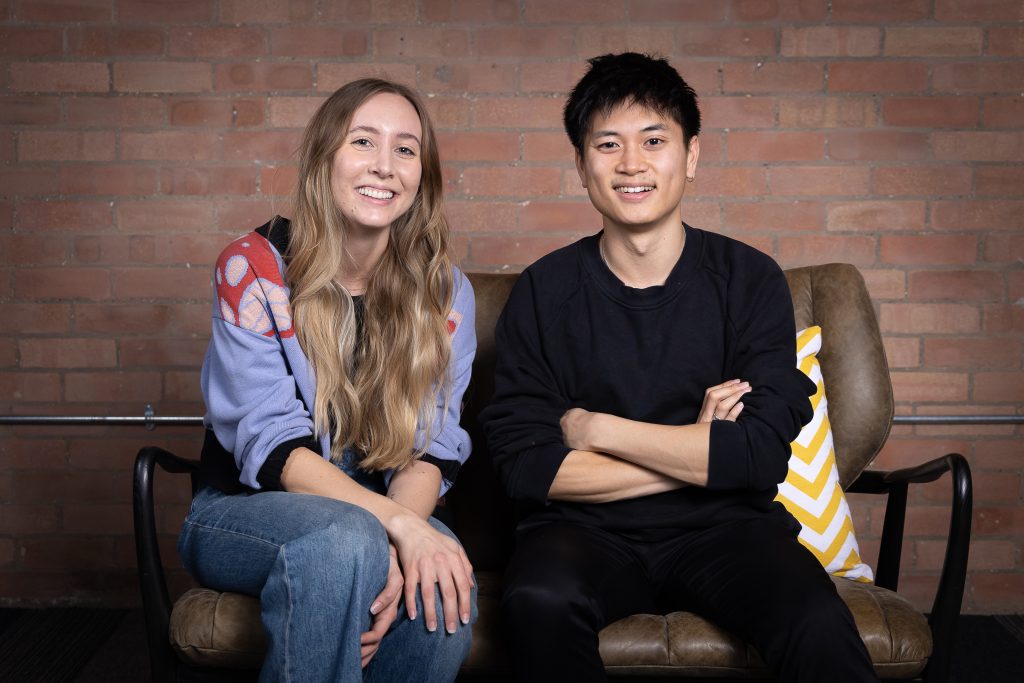 Lionhead It's Chinese New Year in a small parish town where a teenage British-Chinese lion dancer strikes up an unlikely friendship with the most popular girl in his class. Prepared to shun the centuries long wu-shi folk dance of his forefathers in favour of the neon lights of his new love interest's house party, he must come to terms with his shame towards his own traditions before it's too late.
Alvin Yu is a 2nd generation British Chinese writer/director from Cricklewood, North-West London, who likes to make subversive, contemporary films about identity, Britishness and race.
An advocate for women in film, Charley Packham is a series creator and producer of award-winning film and television projects through her own production company, COOC Productions. Her work has received official selection at over 25 film festivals globally and she was selected for BFI Network x BAFTA Crew and Media Trust and ScreenSkills Early Stage Talent Mentoring Programme 2021. She supplements the creation and development of her independent slate with commercial work for clients including Warner Bros and FIFA.
Tom Dunn and Kevin Morosky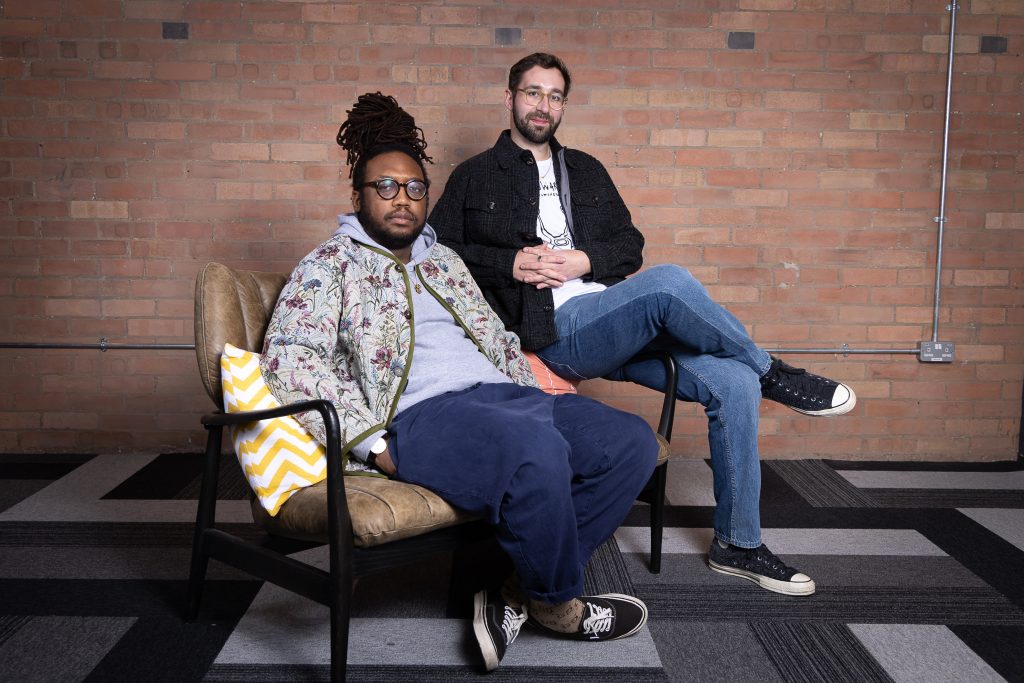 Gently When gentle outsider Keeva sets off on a mysterious rite of passage in a forest, he discovers that his sense of self will give birth to something wholly unexpected.
Creative partners for seven years, but best friends first, Tom Dunn and Kevin Morosky left full-time advertising work in 2020 to focus on scripting and directing their own films – including their award-winning crowdfunded short More Time, starring Susan Wokoma and Kelechi Okafor.
Milly Garnier and Charlotte Paradise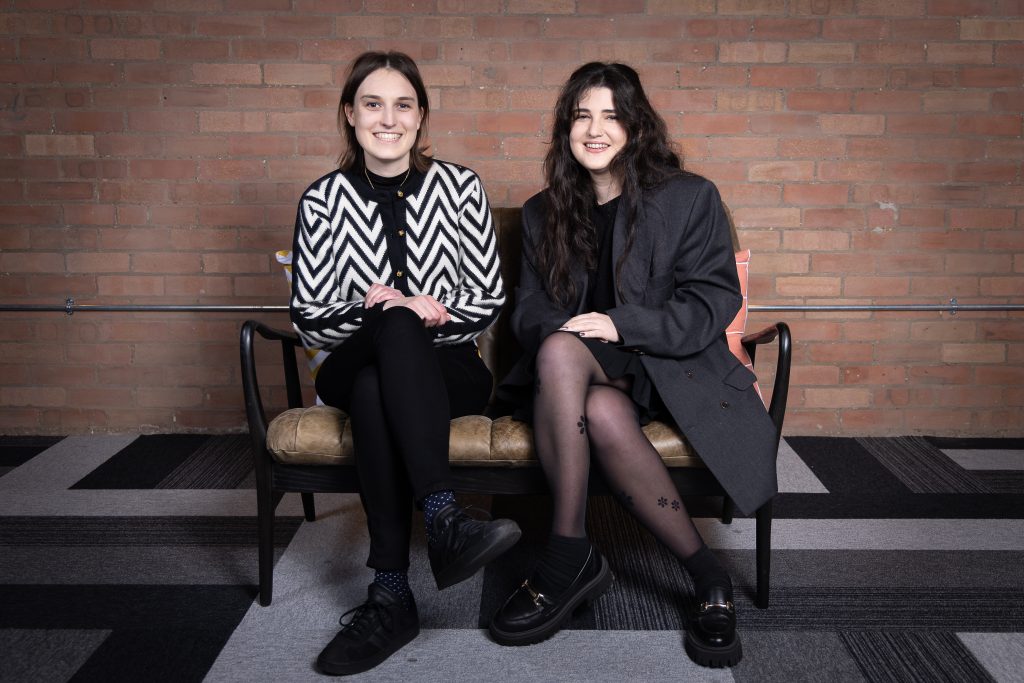 Sleepyhead When sixth-former, Rae, becomes chronically ill, her friendships and school career are endangered and she grapples with her new disabled identity.
Sleepyhead is director Milly Garnier's fourth live-action short film and second project with author and screenwriter Charlotte Paradise, who has an MA in Writing for Stage and Broadcast Media (RCSSD). Their first project together was the short film Chronic (2022), which has screened and been award-nominated at film festivals. Their aim is to champion the disabled community both on and off screen.
Laura Jayne Tunbridge and Danielle Goff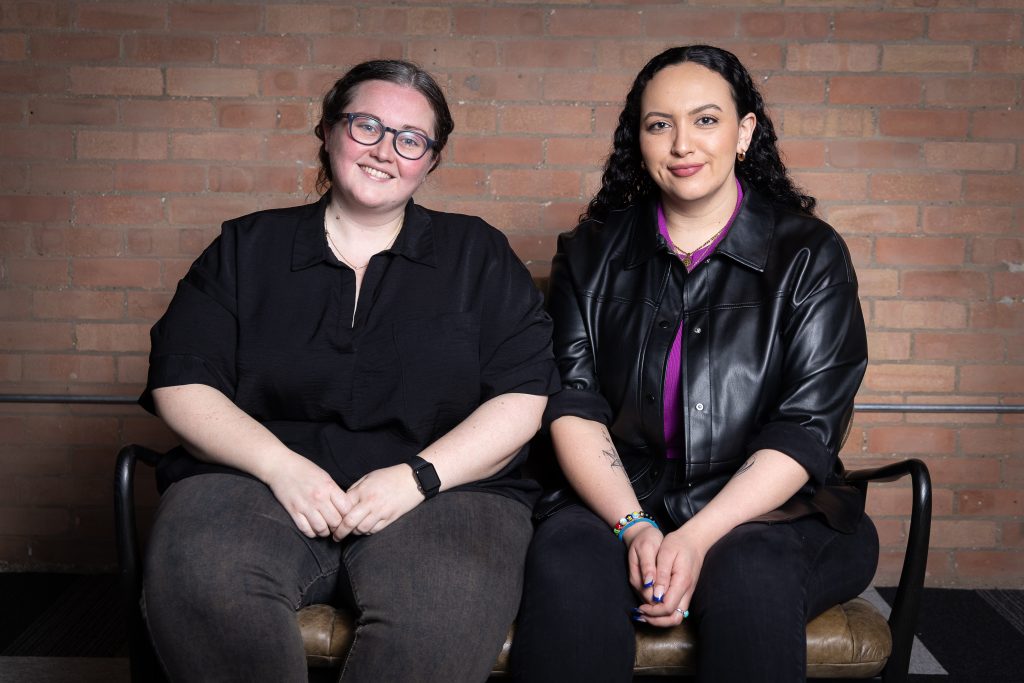 Nights A conscientious vampire hides out in the modern world by working for the NHS but when a surprise inspection delays her scheduled break, her normally well controlled hunger for blood risks tipping out of control.
Laura Jayne Tunbridge and Danielle Goff are an RTS Award winning and BAFTA nominated creative team. Laura is a writer-director working across shorts, film and television. As a producer Danielle has worked for companies including DBK Studios, Fable and Sky. Together they have produced award winning shorts including their 2021 NFTS graduate animation film, the BAFTA nominated Night of the Living Dread and the Irish Prize nominated Dragged Up.
Marcus Anthony Thomas and Jordi Morera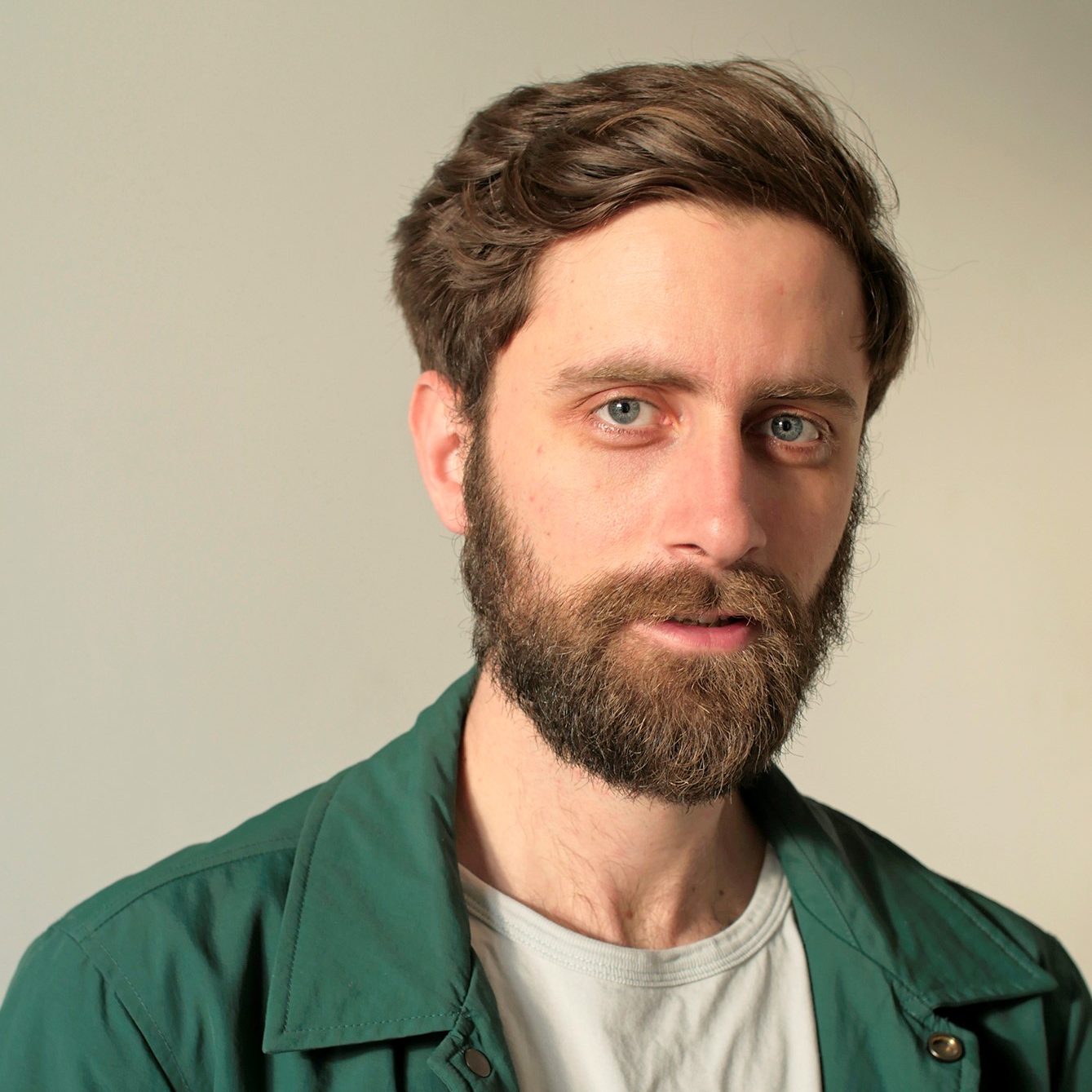 Space Plug A baby human is raised in a stimulant free room that looks out into the vastness of space, and more specifically at a big white, blackhole that sucks in stars like a plughole. A Space Plug. With only fluid-filled beings providing them sustenance and company, the human grows to become increasingly restricted by their surroundings and so sets about looking for a way out. Searching for a life in the infinite beyond… In the Space Plug.
Marcus Anthony Thomas and Jordi Morera first teamed up while students at the National Film and Television School. Jordi is an award-winning creative producer, picking up a BAFTA for his NFTS graduation animation Do Not Feed The Pigeons. He is currently working as a producer on various short-form projects across fiction and animation and developing a slate as an independent producer.
Upon graduating, Marcus was selected to be a part of BFI Network's BAFTA cohort. Shortly after, he was chosen to take part in a director mentorship scheme with Warner Bros. Discovery, where he shadowed the showrunner and directors of HBO's House of the Dragon. Marcus is currently signed to United Agents and is working towards directing high-end television, whilst developing his own slate of feature film and television projects.