shopDisney and Disney Store have launched the latest collaboration between MARVEL and The Prince's Trust, designed by aspiring young designers and inspired by Guardians of the Galaxy. This is the third collection from Disney and The Prince's Trust's ongoing collaboration, which aims to help young people aged 18-30 access the world of fashion and product design.
Designed by 12 young people from across the UK, the collection has been created through the 'Get Started in Product Design with Marvel' course, which consisted of a series of workshops hosted by Disney and championed by MARVEL actor and Prince's Trust ambassador, Will Poulter.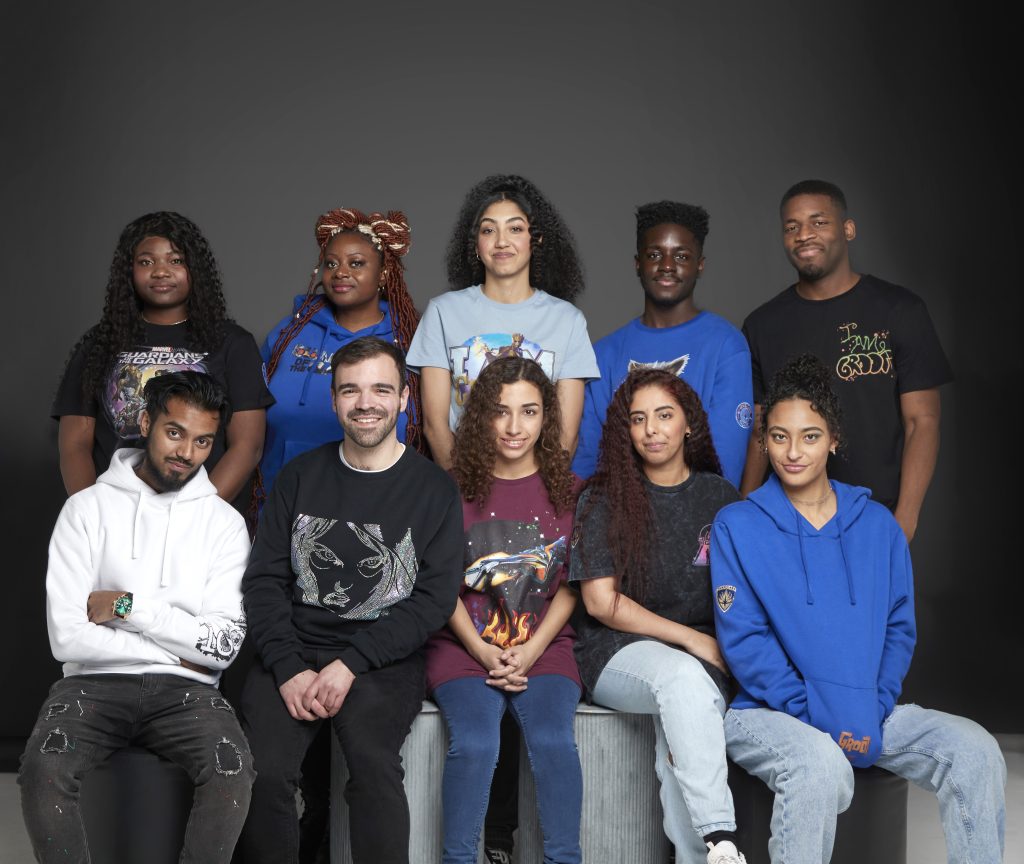 Speaking at a kick-off workshop for the latest cohort in October 2022, Will said:
"The 'Get Started in Product Design Programme' is amazing because it fosters creativity and celebrates the creative work of young people, but also offers a pathway into industry. For an industry like the creative industry that can often feel like a far-fetched prospect, it's really important to create entry points for young people and let them know of legitimate ways they can work in the industry and make it a part of their future."
Throughout the programme, participants have learned about the product design industry and different stages of the design process and production lifecycle, and received mentoring from Disney designers, marketers and retail teams, with the support of The Prince's Trust.
Speaking about his time in the programme, Renford Williams, aged 26 said "It's been a really positive process, I've made a lot of friends and most importantly it's allowing me to step outside of my comfort zone. I think that's really important when you're trying to improve yourself and you're trying to grow."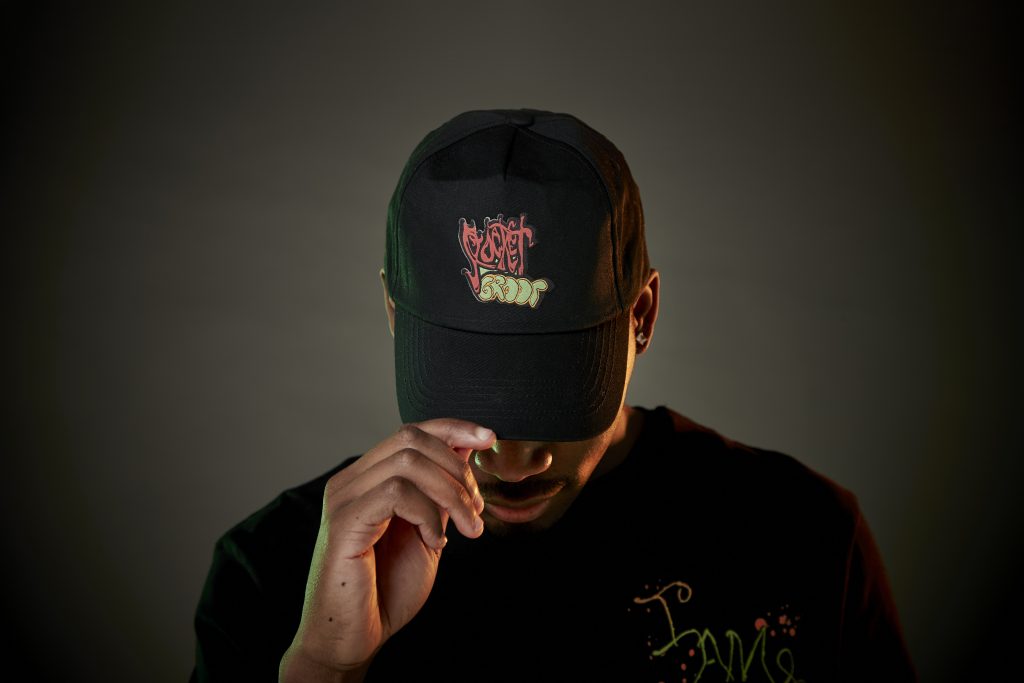 Mike Stagg, Senior Vice President, Disney Consumer Products, Games and Publishing EMEA said: "Disney's collaboration with The Prince's Trust really goes to show the importance of providing opportunities for young people, particularly those looking to break into the creative industries. The programme is into its second year now and the creativity and drive these young people have shown continues to inspire me. The diversity of skills and experience is truly their strength, and is reflected in this incredible collection, which we look forward to sharing with shoppers from today." 
The new collection is inspired by edgy street style, adorned with graffiti-style graphics, paint splats, brush strokes and splashes of colour, and featuring popular characters Groot and Rocket Raccoon. The 12 young designers worked in three groups to create capsule ranges that come together to form the whole collection.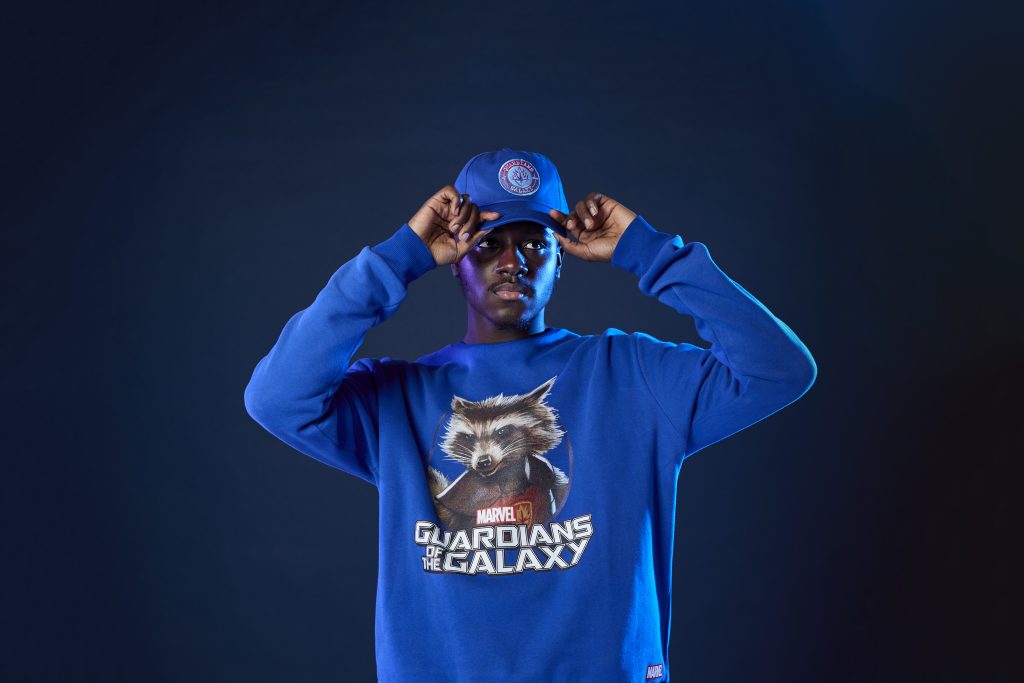 Kolade Fenuyi, aged 22, said: "I'm excited to see the designs come alive in stores and how people react to it." Michael Hobbs, aged 30 adds "The mentorship has probably been my favourite part of the programme. It's been invaluable to me." He adds "I do feel like I've grown so much in so many ways. Since the end of the course I have decided to take up a BTech in fashion design, because I was so inspired by everything I learned."
To support the three-year collaboration, Disney will continue to make a commitment of a £100,000 donation to The Prince's Trust for each year of the programme.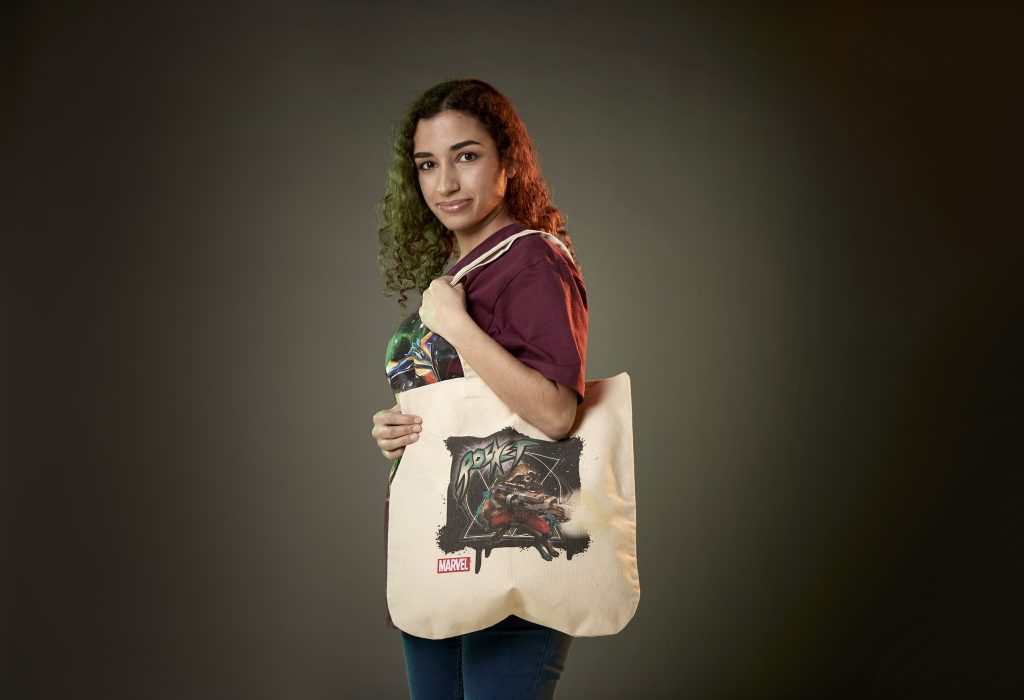 Frances Milner, Director of Fundraising and Marketing at The Prince's Trust, said: "We are immensely grateful to Disney for their unwavering support of The Prince's Trust. Together, we have fostered an incredible collaboration that celebrates the boundless creativity and ingenuity of young people. Through this collaboration, we have witnessed first-hand the transformative power of imagination and the remarkable products designed by these talented individuals. Through the Get Started in Product Design programme we are nurturing the next generation of innovators, empowering their dreams and inspiring countless young minds to reach their true potential."
This not-for-profit initiative with The Prince's Trust is part of Disney's global social purpose commitment which sees Disney working to provide inspiration and opportunity to help young people reach their potential.
The collection is available to purchase online now at shopDisney and the Disney Store.