Walt Disney Records release their first ever British Sign Language (BSL) video today for Encanto's Surface Pressure. Taken from the multi award winning and certified Gold in the UK* Encanto Original Motion Picture Soundtrack, the Surface Pressure BSL video was made in collaboration with the Deaf Talent Collective and signed by deaf actor, presenter, athlete, footballer and street dancer Asnath Losala.
Disney chose Encanto as it was so popular and because it had a moving message that normalizes that for children and adults, it's OK to appear fine on the outside whilst feeling stressed, worried and pressured deep down.
The chosen song, 'Surface Pressure', is about an older sister, Luisa, who reveals her true feelings about her gift of super strength. And Losala, a member of the deaf community, revealed she was chosen for the presenting role as she really connected with Luisa's character and how it represented how even the strongest of people can feel weighed down sometimes.
The Deaf Talent Collective's founder, Tobi St. Clair, added: "As the film focuses so much on the importance of family and diversity as well as the struggle of fitting in, it was the perfect fit for this initiative and for the on-screen representation of the deaf community, which is so crucial for children of the community to see. We're so proud to be part of an initiative that gives deaf children access in their first language to Disney songs."
Losala agreed, adding: "it's so important for children to see BSL on such a huge platform like Disney, which allows them to fully understand the song's moving message rather than just following the subtitles."
During the making of the video, it took a whole day to translate the Encanto lyrics into BSL due to the many metaphors and similes embedded in the lyrics, which made it tricky and some of those needed to be replaced with more literal translations. The team had one preparation day prior to filming and really let the film's visuals guide them in their BSL translations. And in order to make the presenting process easier, Tobi St Clair and her team used a mirror box to help presenter Asnath Losala to follow along whilst signing and keeping time with the music.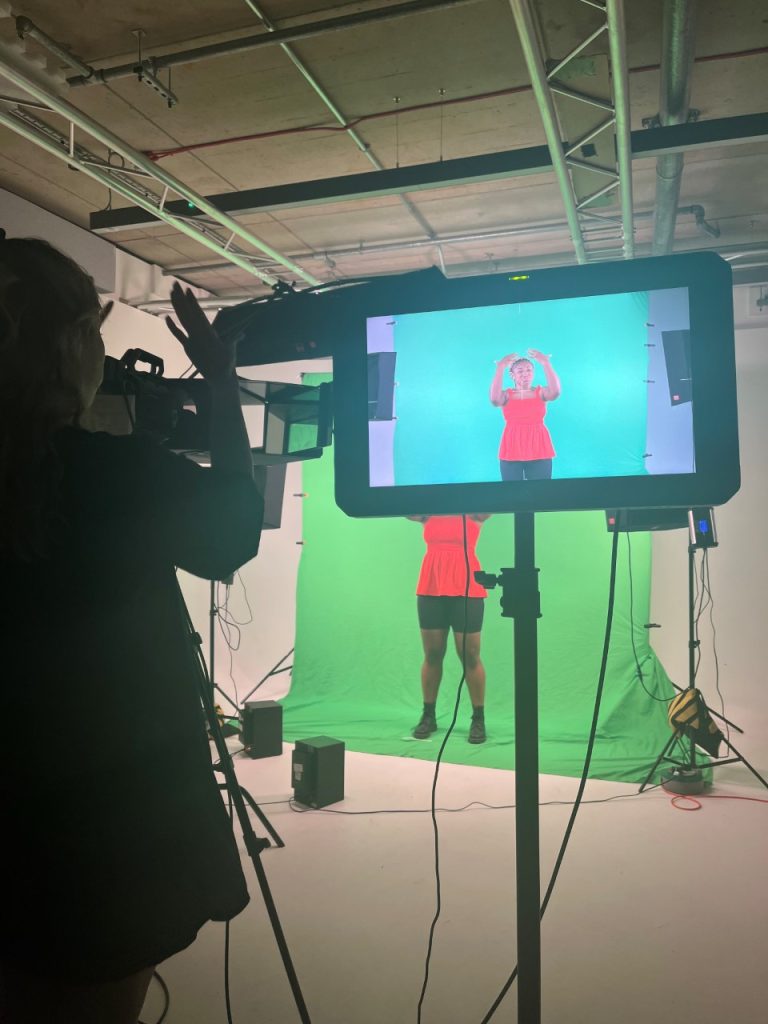 https://instagram.com/disneymusic
https://twitter.com/disneymusic
https://www.tiktok.com/@disneymusic
https://facebook.com/disneymusic
https://www.instagram.com/asenath_x/
https://www.instagram.com/deaftalentcollective/
https://twitter.com/deaftalentcltv
*Source: The BPI