In celebration of Pride 2023, Disney has an array of activity taking place across Europe, Middle East and Africa – including The Walt Disney Company Pride Collection, a vibrant Disneyland Paris Pride event and internal events for Cast Members to celebrate their authentic selves.
Celebrations kicked off at Birmingham UK PRIDE, on 27 May, 2023, where three cast members of THE LION KING production performed 'Circle of Life', 'Can You Feel The Love Tonight' and 'He Lives In You' to those joining festival celebrations.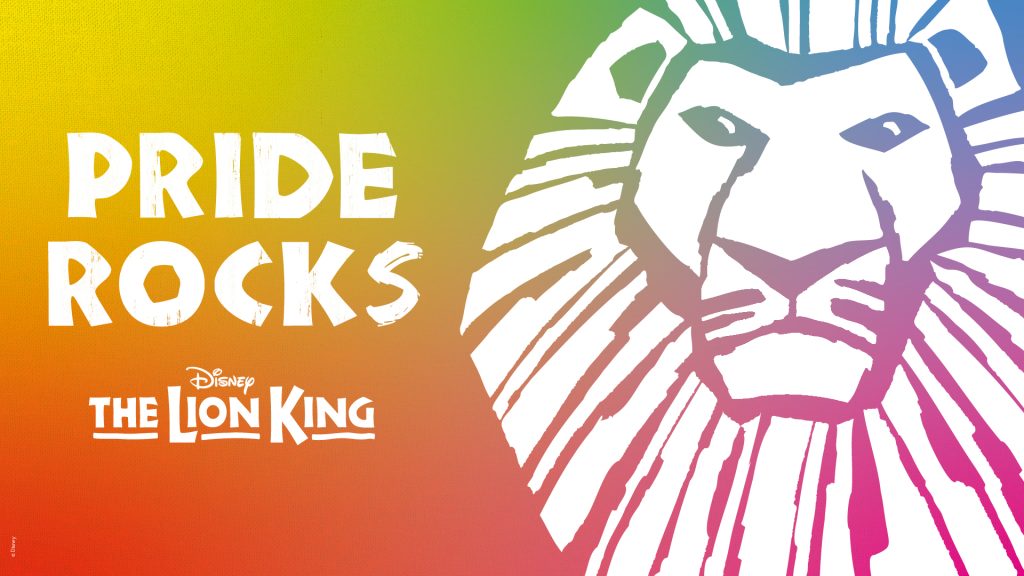 Other Disney UK activity will see cast members join the Pride parade marching in London and Disney PRIDE UK&I will be hosting a Pride charity quiz night with proceeds going to charity Diversity Role Models.
Disney cast members in Italy will be marching both in Rome Pride Parade, with The Little Mermaid themed float, and in Milan Pride Parade. In Benelux, Disney PRIDE Benelux is hosting a Disney Pride themed quiz. In Germany, Disney casts members will be taking part in the Munich Pride parade.
Now in its third year, Disneyland Paris Pride returns on June 17, 2023, immersing guests in a festive and colourful atmosphere, including a unique live concert in the heart of Walt Disney Studios® Park. A celebration of diversity inviting friends, family, members of the LGBTQIA+ community and allies to join in the magical atmosphere and enjoy moments including the Disney Colourful Pride Parade with Disney Characters dressed in rainbow colours on sparkling vehicles and unique treats such as rainbow cakes, muffins and colourful themed ice cream.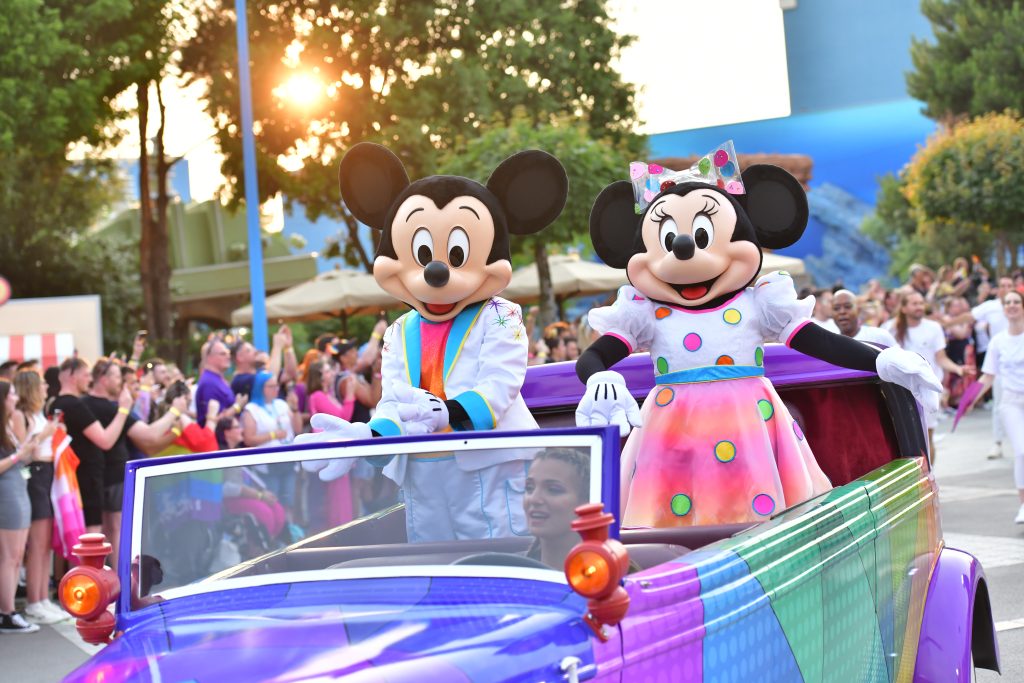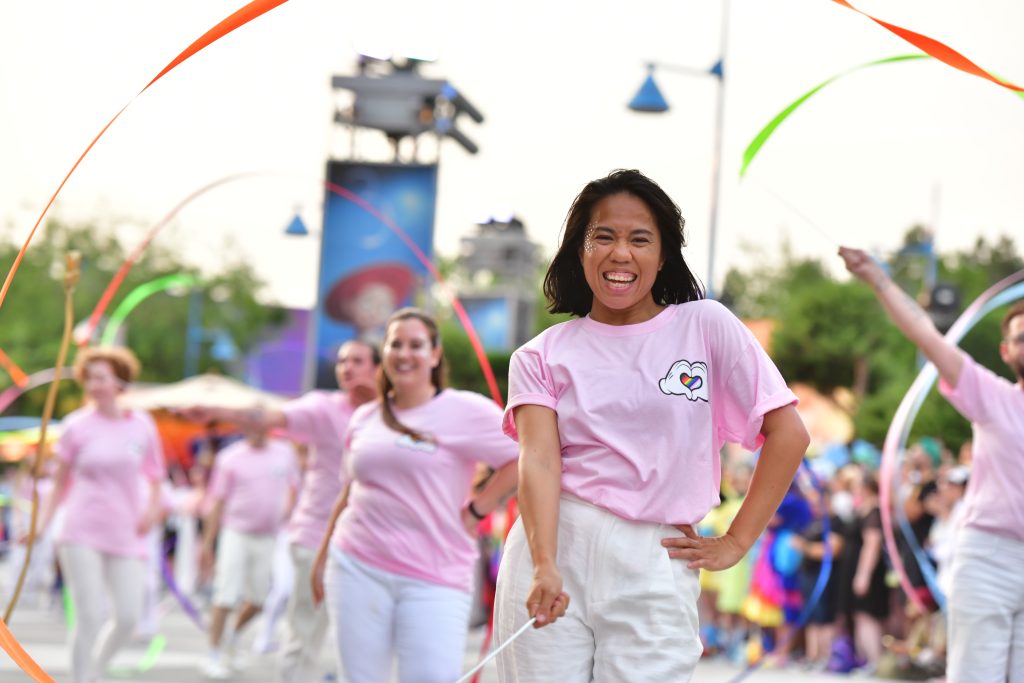 Available year-round on Disney+ is a dedicated Pride collection, featuring titles such as Love, Victor, High School Musical: The Musical: The Series, Pixar's Out and more.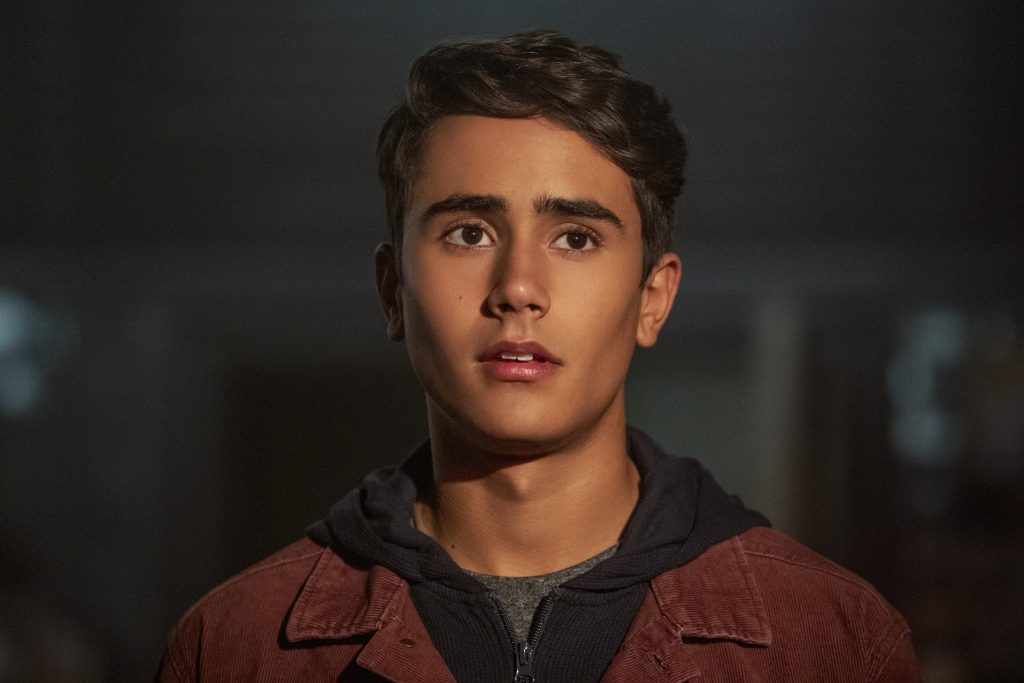 Whilst on National Geographic, on June 2, a one-off documentary "PRIDE FROM ABOVE" aired. With exclusive access to some of the world's biggest celebrations of LGBTQ+ culture, the special delivered a new perspective on Pride – from the air. It revealed the historic activism, fearless creativity and logistical ingenuity required to pull off these technicoloured festivals of hope.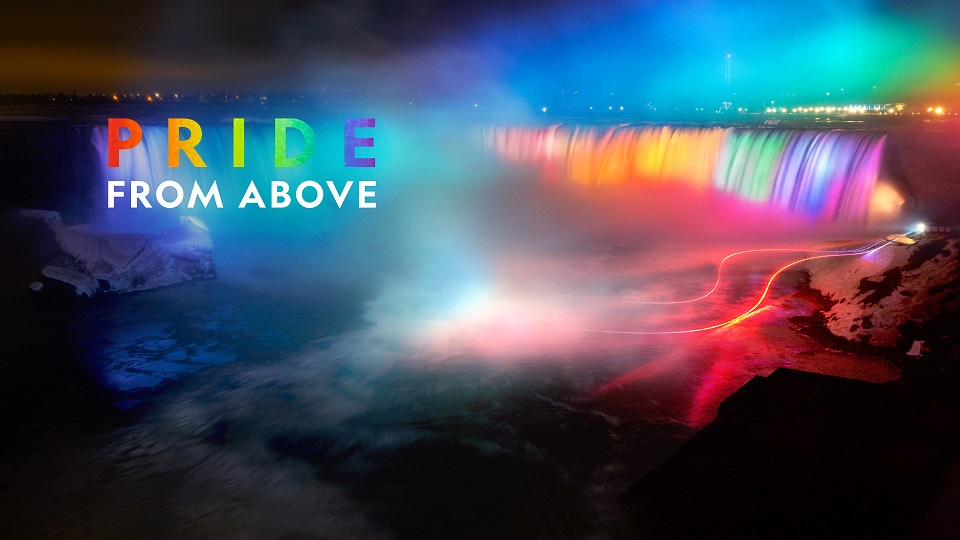 Other activity taking place during Pride Month sees Disney UK & Ireland's business resource group, Disney PRIDE UK&I, hosting events both virtually and in person. Including an exclusive screening of National Geographic's "PRIDE FROM ABOVE" where the show's creators and members of National Geographic will join the event prior to the screening and talk about the creation of the documentary.
Disney continues its commitment to celebrate the LGBTQIA+ community year-round, including the Disney Pride Collection which was created by members and allies of the LGBTQIA+ community. The Walt Disney Company proudly works with nonprofits throughout the year to support the LGBTQIA+ community globally. In EMEA our charity partners include – ARELAS in Spain, BeLonG To Youth Services in Ireland, Coming Out Day e.V. and diversity Munchen e.V. in Germany, Famiglie Arcobaleno in Italy, MAG Jeunes LGBT+ in France and Diversity Role Models in the UK.
About the Charities
ARELAS
ARELAS is a Spanish association that provides support for trans children and their families and that has been working for more than five years to achieve equal opportunities and rights for Spanish trans minors in all areas of public and private life. ARELAS fights to achieve a diverse society free from discrimination based on sexual identity. The association develops activities and programs promoting the participation of trans minors in social, political, cultural, sports and financial life. ARELAS offers information, advice, support and accompaniment to families and trans people who are without family support, creating networks and spaces for meeting and mutual support.
BeLonG To Youth Services
BeLonG To Youth Services is the national organization for lesbian, gay, bisexual, transgender, and intersex (LGBTI+) young people in Ireland. Since 2003, BeLonG To has worked with LGBTI+ young people to create a world where they are equal, safe and valued in the diversity of their identities and experiences. BeLonG To's work spans people, policy and practice. The organization focuses on eliminating the isolation, discrimination and harassment faced by LGBTI+ young people through frontline youth work and vital support services. At a policy level, the organization works to promote equality for LGBTI+ young people to remove the structural and social barriers which result in exclusion, isolation, and marginalization.
Coming Out Day e.V.
The role of the COMING OUT DAY eV association is to inform and improve the lives of young lesbian, gay, bi, trans and inter+ people in Germany. To achieve this goal, the association provides information to actively promote awareness of the ongoing challenges faced by LGBTI+ teenagers that unfortunately and all too often ends in depression, addiction, or suicide for many young people due to ongoing discrimination. Additionally, COMING OUT DAY eV work with youth groups, counselling projects, youth centres and on-site emergency shelters, which provide ongoing support for these young people and furthermore provides support projects themselves.
diversity München e.V.
diversity München e.V. is an LGBTQ+ youth organization with a youth center based in Munich, Germany. The organization is self-governed by youth members, using a peer-to-peer approach to create a welcoming community through the youth centers and cafés for LGBTQ+ youth in Germany. The organization also hosts educational sessions on gender identity and sexual orientation in schools and youth centers, as well as events at their diversity Café.
Diversity Role Models
Diversity Role Models is a U.K. LGBTQ+ education charity which actively seeks to embed inclusion and empathy in the next generation. Their vision is a world where everyone embraces diversity and can thrive. This will help create a world where future generations embrace, accept and support difference. Their mission is to create an education system in which every young person will know they are valued and supported, whoever they are. They create safe spaces where young people can explore difference and consider their role in creating a world where all feel accepted. Their student workshops feature LGBT+ or ally role models who speak openly about their lived experiences, building young people's empathy so they can understand the (often unintended) impact of their language and actions. In order to ensure sustained change they supplement this by training school governors, staff, and parents/carers.
Famiglie Arcobaleno
Famiglie Arcobaleno, created by LGBT+ singles and parents, is an independent Italian association founded in March 2005. The organization stands against all forms of discrimination and advocates for LGBT+ parenting to be recognized in the Italian legal system and in society, to protect children and their loved ones and to reduce the stigma around LGBT+ parenting. The association aims to promote cultural, social and political changes around the topic of family, and facilitates dialogue between current parents or would-be LGBT+ parents, while equipping them with the tools needed to raise their children.
MAG Jeunes LGBT+
MAG Jeunes LGBT+ is a non-profit organization for LGBTI+ youth aged 15 to 30 years old. It is the leading national LGBTI+ youth organization in France. The organization helps and guides young people in need through educational interventions in schools that raise awareness about LGBTI+ discrimination and promote respect for diversity and inclusion. It also organizes several leisure, cultural and sports activities, as well as big annual events such as the Grand Pride Ball of Paris. Established in 1985, MAG Jeunes LGBT+ provides LGBTI+ people with opportunities to live better and freely express their sexual orientation or gender identity. The organization fights against displays of rejection, hatred, violence and discrimination that LGBTI+ youth may face, and fights against homophobia, biphobia, transphobia and sexism.