Disney EMEA unveils Disney Digital Network at DMEXCO.
Always-on digital content network offers new opportunities for brand partners to align with Disney's stories and unique IP on digital platforms.
Disney unveiled the Disney Digital Network to the EMEA advertising and digital marketing community at DMEXCO in September 2017.
Disney Digital Network creates high quality, digital-first stories and delivers them through digital platforms and influencers to Millennial, Gen Z, and family audiences. The network creates and publishes thousands of pieces of unique digital content every month through Disney-owned sites, third-party social channels, and a curated set of top social media influencers across 22 EMEA markets and in 18 different languages. The network reaches over one billion followers globally and generates 400 million monetisable video views in EMEA, providing an opportunity for Disney to reach audiences every day in their social feeds and to connect advertisers with those audiences through Disney branded digital content.
"By bringing together our Disney-owned digital channels with our third-party social channels into one cohesive network, Disney Digital Network has the opportunity to be one of the most impactful publishers in digital media," said Tricia Wilber, CMO, Disney EMEA. "This network allows us to do more with digital-first content and further extends our stories to the platforms Gen Z and millennial audiences are on every day. It also allows us to offer partners innovative digital advertising opportunities through our brands and IP."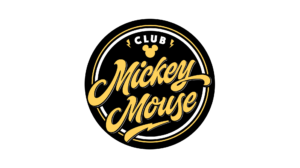 Three core elements of the Disney Digital Network EMEA were showcased at DMEXCO:
Disney Digital Showcase Content
A slate of new, digital-first premium short-form programmes distributed via digital platforms and built-in partnership with brands. This includes:
Club Mickey Mouse (launched in the U.S. September 8th, coming to EMEA soon): A digital-first variety programme, made in collaboration with HP, which celebrates the original show of yesteryear but brings it into the present-day with a cast of talented young creators, and, of course, everyone's favourite mouse. Co-created by Disney and HP for Facebook Anthology.
Science and Star Wars (launched in the U.S. September 19th, coming to EMEA soon): An episodic series that explores, explains, and demonstrates the parallels between the science fantasy of Star Wars and the real-world scientific breakthroughs the saga has inspired. Each show features IBM
2 researchers, scientific experts, guest stars, and Watson (IBM's supercomputer), to explore and experiment with technology. Co-created by Disney and IBM for Facebook Anthology.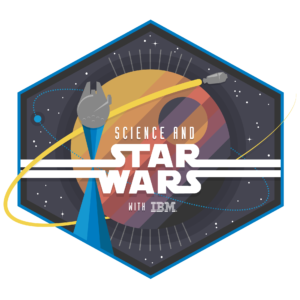 Always-On Disney Digital Content
The always-on content, available on Disney-owned sites, forthcoming editorial voices and third-party platforms, drives daily Disney experiences for Disney fans in their feeds. Content is tailor-made for different audiences and published through audience-specific channels.Audiences and content include:
Female Lifestyle – Disney Digital Network's freshest editorial voice is set to launch in late 2017, and will enable female, Gen Z and millennial audiences to celebrate their Disney fandom through fashion and lifestyle content. From Mickey and Minnie Mouse and Disney Princesses, this content will be in local language across multiple European markets
Kids – digital storytelling at its best, from Disney Junior unboxing series and bespoke Disney Channel shorts, and more
Families – interactive, memorable content that brings families together through crafts, DIY recipes, tutorials and Disney themed activities
Disney fans – daily content that allows audiences to engage with Disney on the platforms they are on every day. From memes and Boomerangs, to short-form social and the brilliant animated feature film adaptations of the hit digital series, "As Told By Emoji," this content will tell Disney's stories through the voice of today's generation
Star Wars fans – from custom animation on Instagram around Force Friday II, to technology stunts using Facebook Live and VR, there is a huge range of digital content for Star Wars fans
Marvel fans –Marvel content stretches from influencer-led Facebook Lives with Zac King, hyper short-form content, to integrated content partnerships
Custom Branded Content
The Disney Digital Network can also deliver major cut-through for partners by integrating brands into the heart of Disney's slate of studio releases and leveraging top social media influencers and data to ensure innovative and unique, digital-first campaigns.
On the back of its best-ever year at the global box office, being the first studio to take $7 billion in a calendar year, there has never been a better time for brands to work with the Disney Digital Network to create custom content and unique collaborations, whether that be for Disney•Pixar's Cocoor Marvel Studios' Black Panther.
"The Disney Digital Network now allows our advertising partners to engage with audiences the way they want to: with high-quality content across multiple digital platforms, world-class storytelling at the heart of every campaign, and data to drive the right audience," continues Tricia Wilber. "Only Disney can deliver such a proposition and we look forward to rolling out Disney Digital Network to the advertising community across our EMEA markets."