On Saturday 23rd November, Disney VoluntEARS at Disneyland Paris gathered at Disney's Newport Bay Club hotel, to wrap gifts for 1500 children in hospitals across France, all part of the company's Family Volunteer Day.
Disney VoluntEARS spent their Saturday morning wrapping the toys with their families in the hotel's convention centre. The room was filled with the sounds of holiday jingles, the scent of pine from the Christmas tree, and the cheer of everyone in the room, all in an effort to bring comfort to children facing serious illness or social isolation.
To ensure that children in hospitals across France will have a special surprise this Christmas, The Walt Disney Company and Disneyland Paris Cast Members both donated a total of 1500 toys. In addition to this, 120 Disney VoluntEARS and their families came together to wrap hundreds of gifts in celebration of Family Volunteer Day. As Christmas day approaches, the Disney VoluntEARS will distribute these gifts to several different hospitals across France.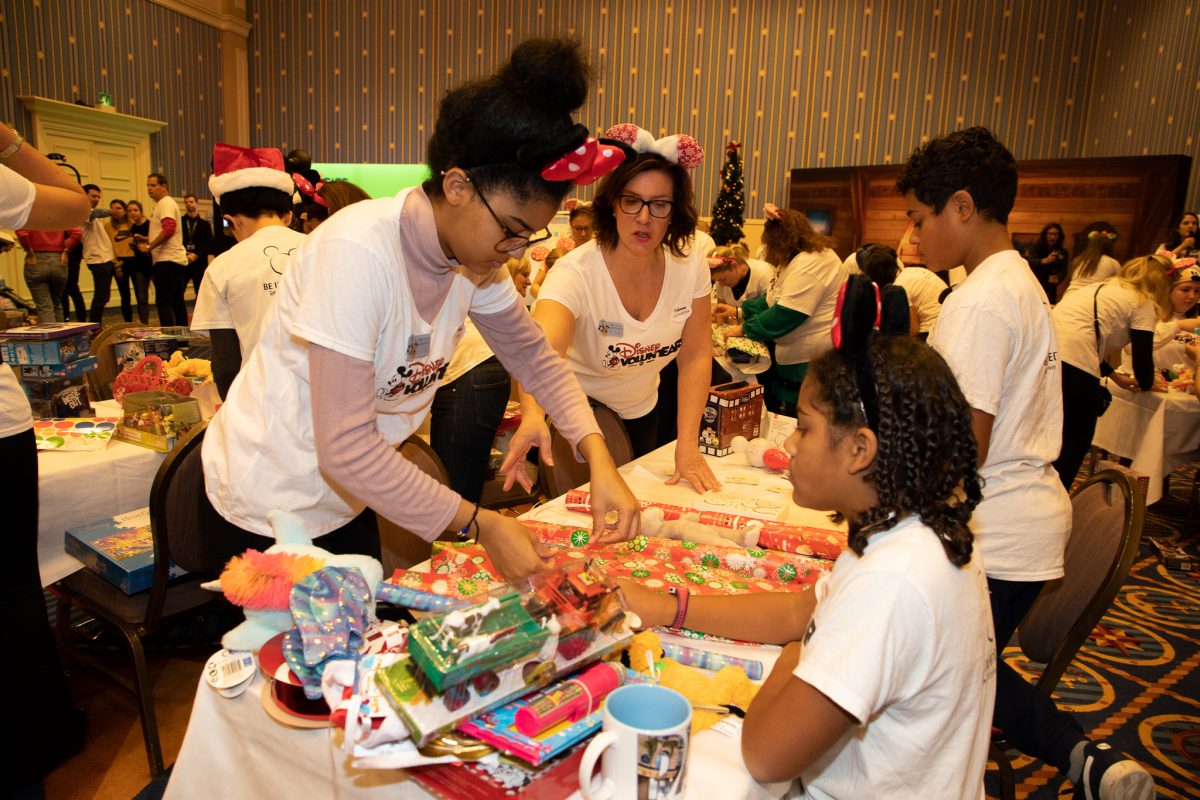 Director of Government Affairs, Richard Eltvedt said "The Disney VoluntEARS bring magic to children in hospitals with Mickey and Minnie throughout the year. The toy drive is a way for us to involve other Cast Members and to provide these children with gifts that can stay with them long after our visits."
Disneyland Paris also partnered with Benenova, an affiliate of the global non-profit network, Points of Light. Alongside Benenova volunteers, Disney VoluntEARS sorted toys and clothes for families in need, all over Paris. Family Volunteer Day serves to encourage volunteerism and quality family time through a global partnership between The Walt Disney Company and the international Points of Light non-profit network.
This is all part of The Walt Disney Company's global commitment to provide comfort to those in need and create inspiration and opportunity for those who want to improve their world. Together we work with others to help build emotional resilience, leveraging the power of our brand, storytelling and characters to inspire and create Moments that Matter for children and those closest to them, when they need it the most.