As part of The Walt Disney Company's longstanding commitment to bring comfort and inspiration to families with children facing serious illness; in 2019 Disney Germany, Switzerland, Austria (GSA) have created more than 8,600 Moments that Matter for seriously ill children in 12 hospitals in the region.
Together working with the support of many health care professionals, four main ideas were developed, leveraging the power of our brand to bring comfort to the children in hospital:
Get Well Boxes
The boxes are filled with small gifts for children to choose from to recognize and reward them on their bravery during their stay at the hospital. The children can pick items such as cuddly toys, activity booklets, arts & crafts sets, stationary and comics from all their favorite Disney movies.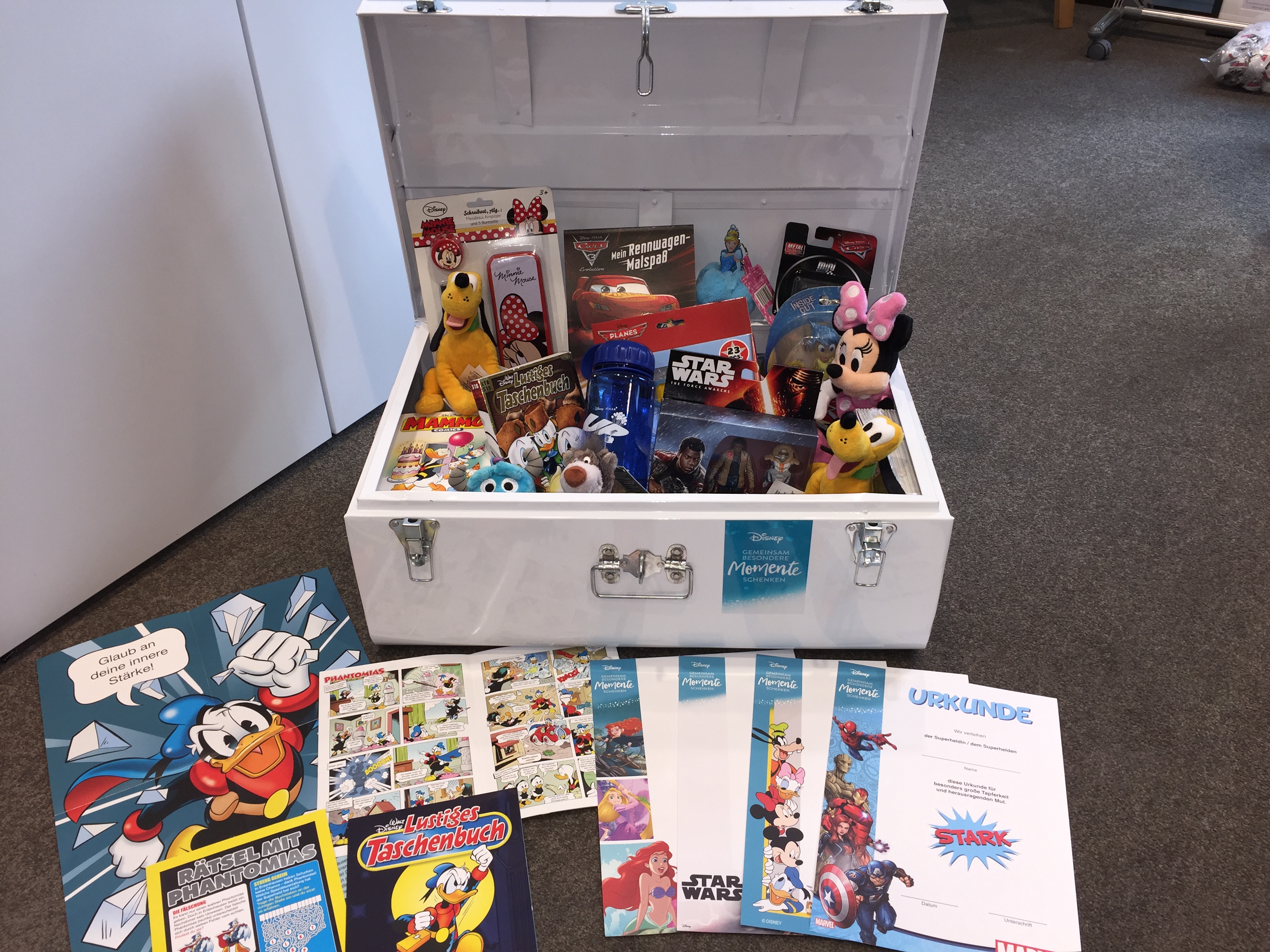 Bravery Certificates
Whether it's Disney Princess, Mickey&Friends, Marvel or Star Wars, themed bravery certificates have been designed to empower the children with a congratulations from their favorite Disney character for their bravery and endurance.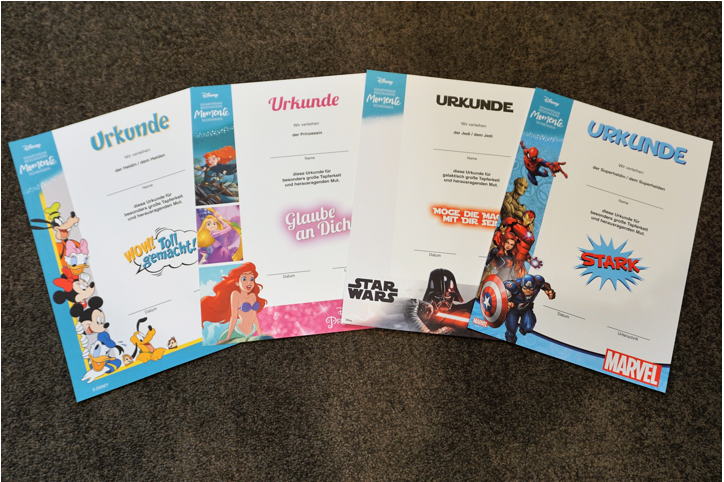 Special Edition Comics
A limited edition comic has also been developed in collaboration with longtime Disney partner Egmont Ehapa Media GmbH to inspire children to never give up and to show them that believing in your inner hero can go a long way in helping you feel better.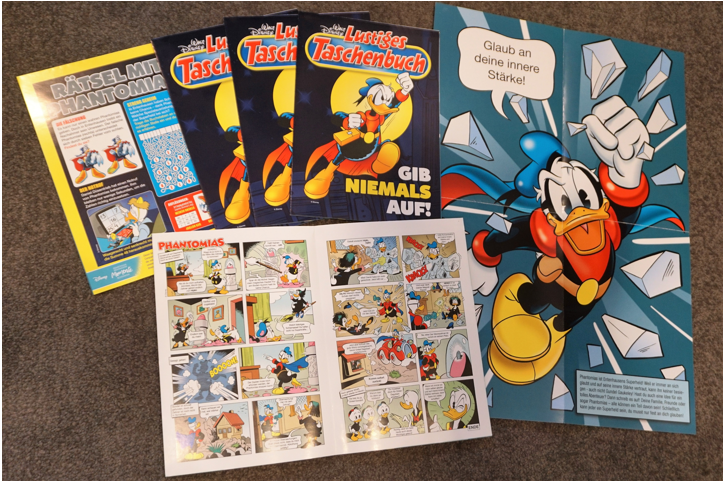 Disney Content for MRI Scans
Positive shared experiences generate positive shared emotions which promotes emotional resilience. According to a special patented MRI goggle set, children are now able to watch Disney content during their MRI examinations at Deutsches Herzzentrum München Hospital which is aimed at reducing the stress and anxiety of the procedure.
Roger Crotti, Country Manager, The Walt Disney Company GSA said "We are very pleased about the partnership with the German Heart Center Munich, with whom we have been working for years. This further project is a perfect example of our extensive involvement in hospitals to enable children and families to spend quality time together and share Moments that Matter during difficult times"
The partnership is part of The Walt Disney Company's global commitment to deliver comfort and inspiration to families with children facing serious illness.
Together we work with others to help build emotional resilience, leveraging the power of our brand, storytelling and characters to inspire and create Moments that Matter for children and those closest to them, when they need it the most.