Disney inspired Shooting Stars, a primary school programme that gets girls active through the power or play, has launched a brand new e-learning training platform that allows all 16,000 English primary schools to now access the programme.
Using the magic of Disney storytelling from films such as The Incredibles, Frozen, Toy Story, Aladdin and Guardians of the Galaxy, Shooting Stars helps develop fundamental movement, speaking and listening skills and introduces basic football techniques.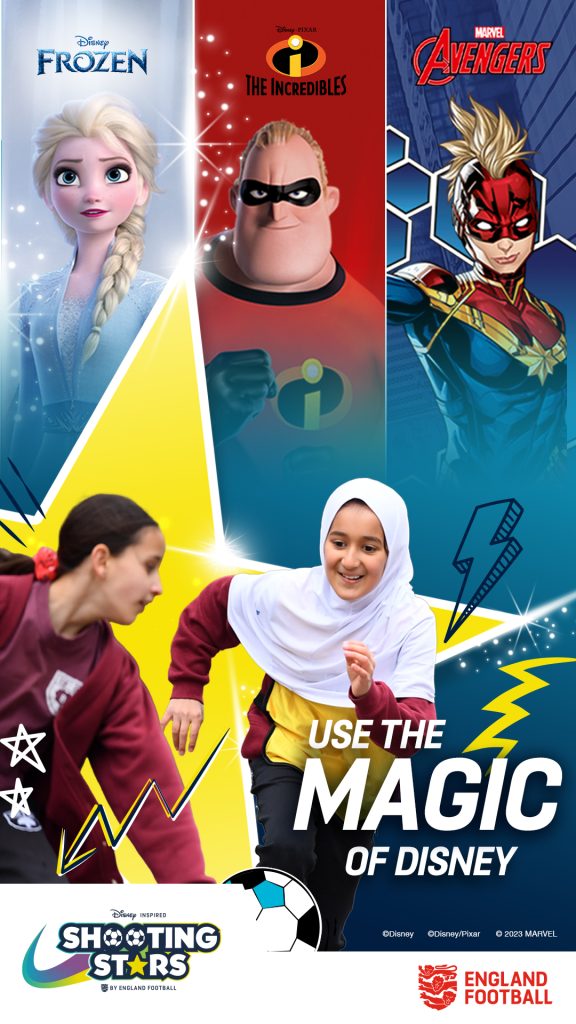 The Disney Inspired Shooting Stars programme first launched in November 2019, and is produced in collaboration with the Youth Sport Trust and National Literacy Trust. The programme is already live in over 3,400 schools and over 46,000 girls have been through the programme. The new e-learning platform is just the next step in the programme to make the magic of girls' football even more accessible and inclusive for girls across the country, bringing the magic of Disney to more playgrounds and gyms, and allowing the trainers to complete the programmes at a time and speed that suits them.
Following the 2019 launch, the programme continued to get girls playing football with a series of at home challenges in 2021, inspired by Disney Pixar's The Incredibles, keeping them active and safe during the pandemic.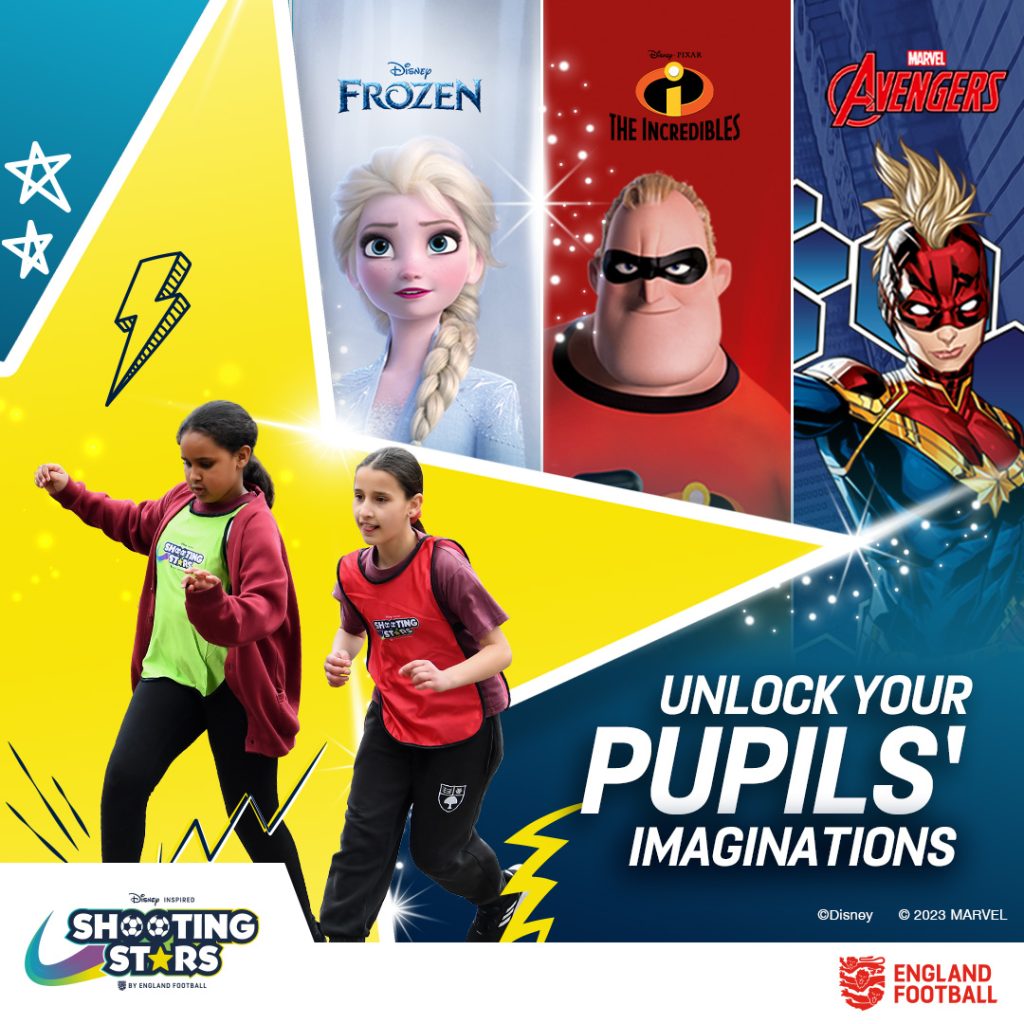 The Shooting Stars initiative takes the form of two programmes:
Active Play Through Storytelling, which aims to capture Key Stage 1 (5-7 years old) girls' imaginations while developing their fundamental literacy and physical skills. With the support of the National Literacy Trust, the sessions also provide the girls an opportunity to achieve national curriculum learning objectives for Key Stage 1 English and PE.
Girls' Football Club, is targeted at Key stage 2 girls from ages 7-11 and uses Disney storytelling to progress their journey to an all girls after school club where they learn basic football skills through engaging in imaginative play.
Get started and learn more here.