France
Back in March 2020, The Walt Disney Company France launched an initiative to provide Disney-branded hygiene and well-being kits to children arriving in the emergency unit at Robert Debré children's hospital in Paris.
The 'Happy Kit's' aim to provide comfort and help reduce stress levels of children who need to stay in hospital for one night or more and are being used by the hospital as part of the care pathway journey.
Initially 1,000 kits were donated to the children's hospital, the happy kits were then adapted, due to COVID, to include a Mickey face cloth covering and Mickey anti-bacterial hand gel. As of September 2021, a total of 2,500 kits have been donated (which included 22,500 Disney products). The happy kits have been adapted once again, and two more Paris based hospitals have been added to receive the kits (Necker–Enfants Malades and Armand-Trousseau) and a further 4,000 kits (which include 36,000 Disney products) are to be provided to the hospitals over the coming months.
Disney worked with licensees Oral B, Corine de Farme, ABC and Worldcart to source the products for the kits. Included in the kits are some handy items for an unexpected stay in hospital, including: Disney bag, Mickey soft toy, body wash and shampoo, toothbrushes and toothpaste, comb, tissue, and Mickey anti-bacterial hand gel.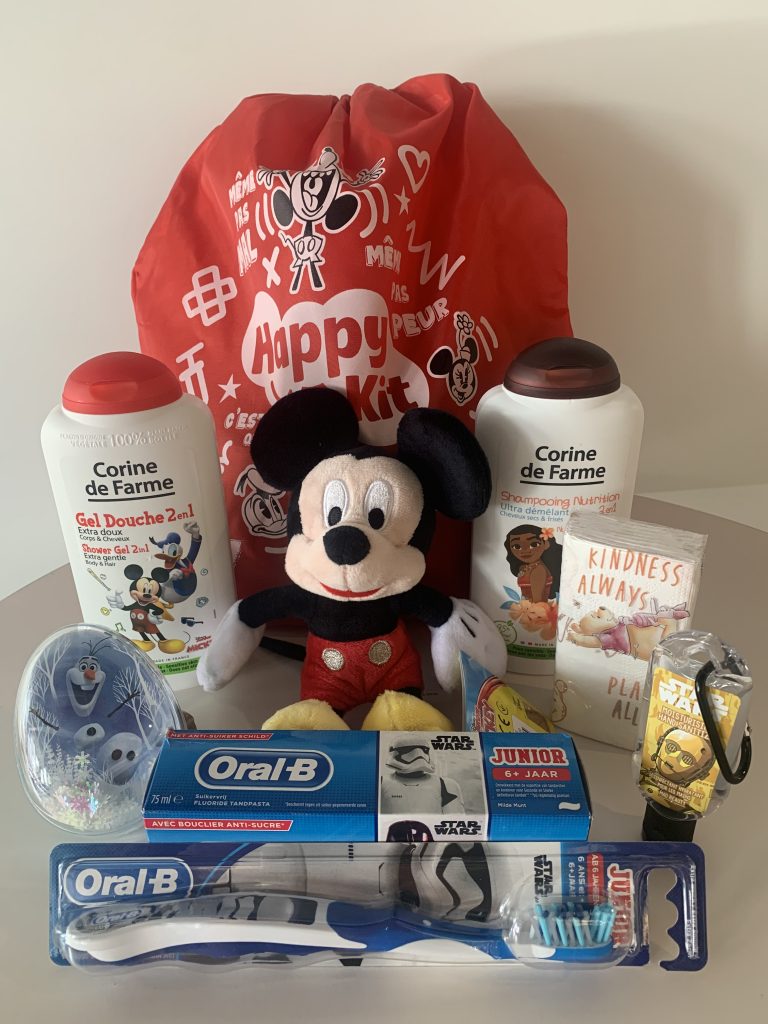 The feedback from the hospital has been very positive: Florent Bousquie, Director of Robert Debré children's hospital said: "This hygiene kit is very much appreciated by the children and medical staff. It enables to create a new relationship with the children, parents and medical staff outside medical care."
Spain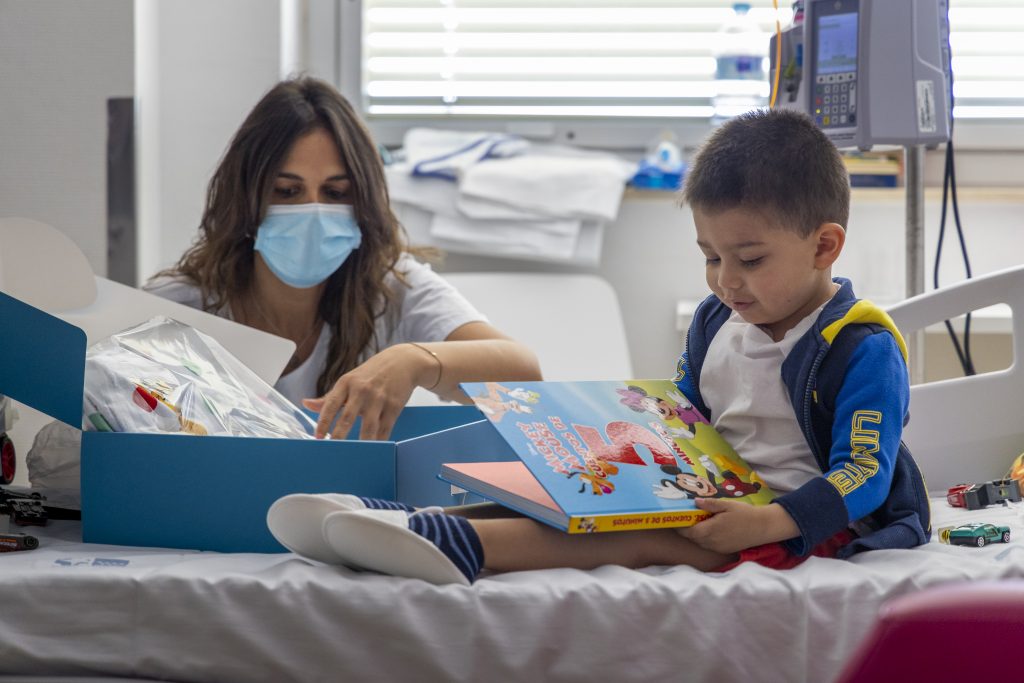 In Spain, from July to September 2021, Disney joined forces with pharmaceutical company Novartis and hospital La Paz piloted a project aimed to provide a welcoming environment and promote the physical and emotional well-being of hospitalized children with cancer. The hospitalized children each received a Disney kit to accompany them during their stay, in hope to help comfort and cope with the implications of treatment.
The kits include everyday personal items such as blankets, mugs or slippers, as well as entertainment items such as crayons, colouring sheets and stickers. Three types of kits have been developed and adapted to the different age ranges of patients: elements from the Mickey & Friends universe for the little ones, from the Toy Story universe for children between 5 and 11 years old, and from the Marvel universe for teenagers.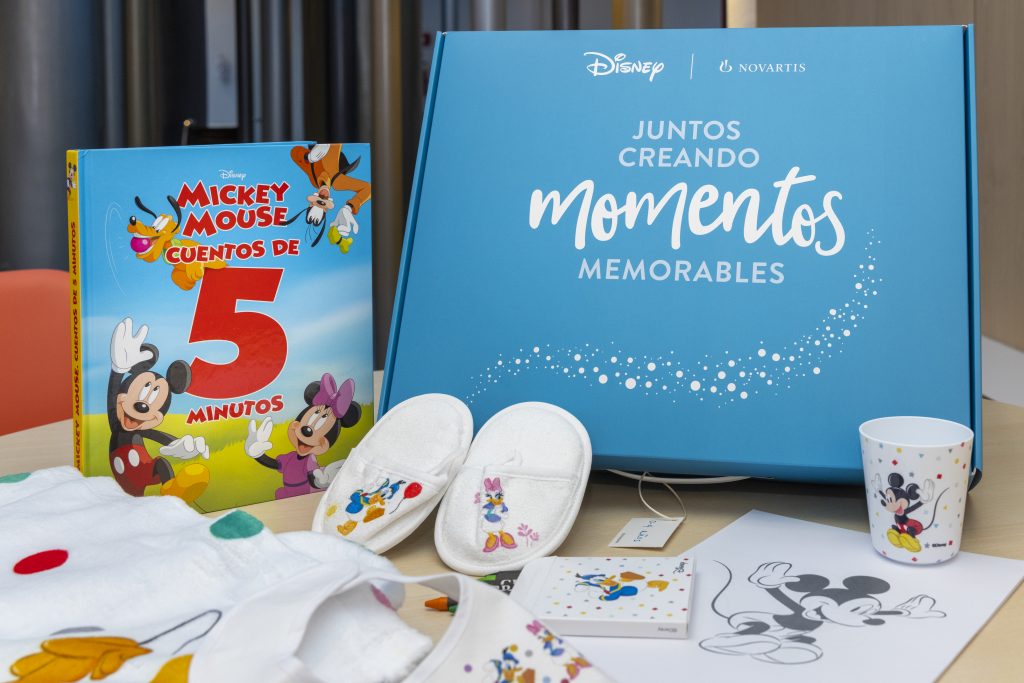 About Disney's Social Purpose
Disney's Social Purpose As well as being a responsible business, Disney is dedicated to providing comfort and inspiration to those in need and creating inspiration and opportunity for those who want to improve their world. Disney's partnership with Make-A-Wish and other not-for-profit partners across Europe is an example of how, working with others, we help build emotional resilience. Together we bring the power of our brand, stories and characters to inspire and create Moments that Matter for children and young people when they need it the most. In 2020, we created over 39,000 life-changing moments across Europe. For more information on our programmes and our long-standing charitable partners, please click here.