As part of The Walt Disney Company's longstanding commitment to bring comfort and inspiration to families with children facing serious illness and as part of the Grand Prix des Lecteurs du Journal de Mickey, an award to encourage children to read was created; since 2012 the Walt Disney Company France has been reimaging children's patients journey and hospital experience with reading and game spaces.
The Walt Disney Company France supports the organization Pièces Jaunes by funding the development of reading and games spaces in French pediatric hospitals.  This year, Disney France wished to support Ellen Poidatz Foundation's Functional Rehabilitation Center located in Saint Fargeau. The children decided that the "Media'venture" space should be decorated with a painting depicting "Moana", a character who embodies values of adventure, courage and self-transcendence. The inauguration of the library took place in July with the hospital team, children and parents and the Disney team: Cerise Calixte, Mickey and Minnie and Disney VoluntEars.
To celebrate the launch of the library, the children attended creative workshops, were surprised by Mickey and Minnie and listen to Cerise singing Moana songs. This special space will let children take some much needed time to relax away from the busy ward environment where they can enjoy themselves together with their families.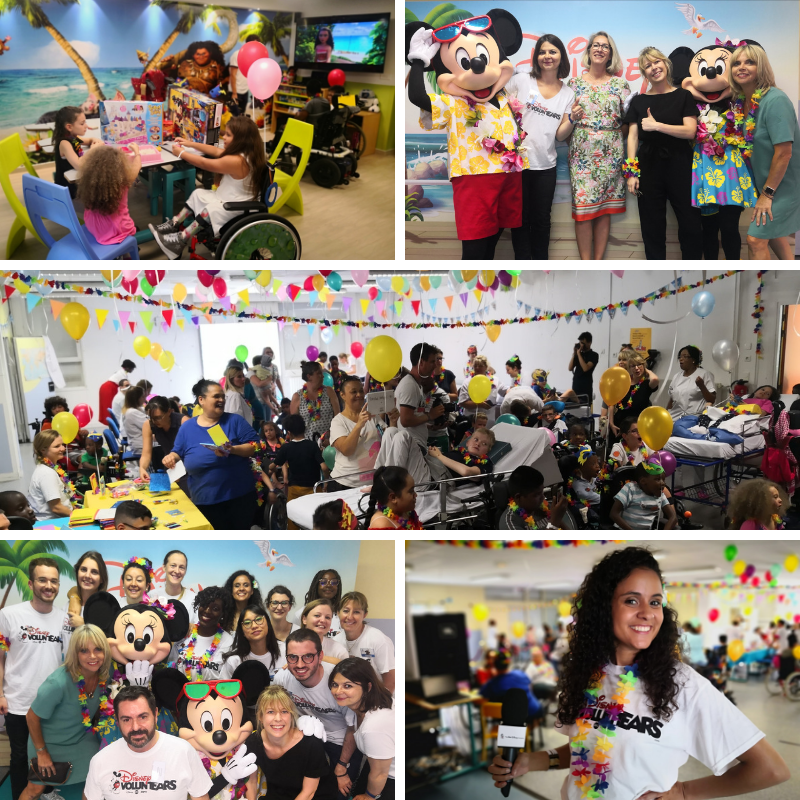 The partnership is part of The Walt Disney Company's global commitment to deliver comfort and inspiration to families with children facing serious illness.
Together we work with others to help build emotional resilience, leveraging the power of our brand, storytelling and characters to inspire and create Moments that Matter for children and those closest to them, when they need it the most.