For the first time, Disney has brought to our screens a new super hero from the recently released Eternals film from Marvel Studios, Makkari; one of the fastest heroes in the universe who is hearing impaired.
Disney Turkey held a special screening of Eternals with open captions in collaboration with DEM association, which helps to create collective solutions surrounding the problems of hearing for impaired individuals.
The Walt Disney Company, Turkey, Israel, and Greece Studios and Integrated Marketing Director Armağan Milli İnkaya said the following about the screening: "One of our company's top priorities is diversity and inclusion. Today, we are very happy to be here together with the DEM Association, we are going to watch the open captions version of Marvel Studios' Eternals, which has attracted great interest in Turkey as well as all over the world, together with hearing-impaired cinema lovers. We hope this to be a very good start."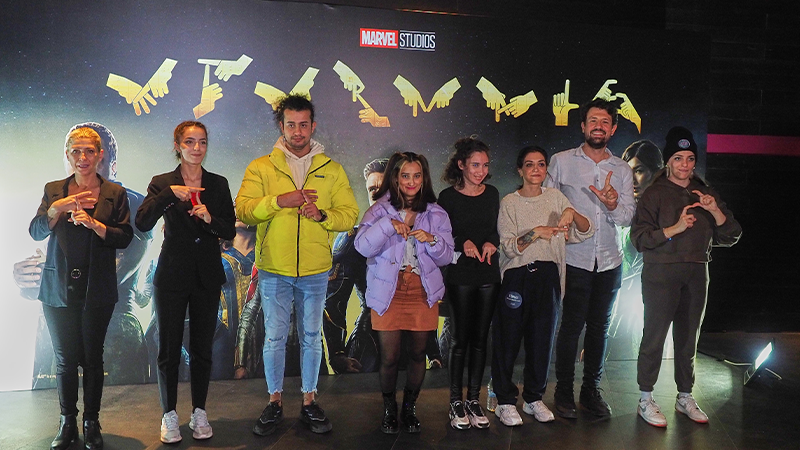 Diclehan Sönmezoğlu from DEM Association also made a statement on the subject: "As an association, we advocate that the necessity of open captions for hearing-impaired individuals, with the slogan #koşaradımaltyazıya (running towards open captions), is actually a right for accessibility. We are happy to cooperate with Disney Turkey in the special screening of Eternals with a open captions version, while standing behind the values we advocate and to share it with hearing-impaired individuals."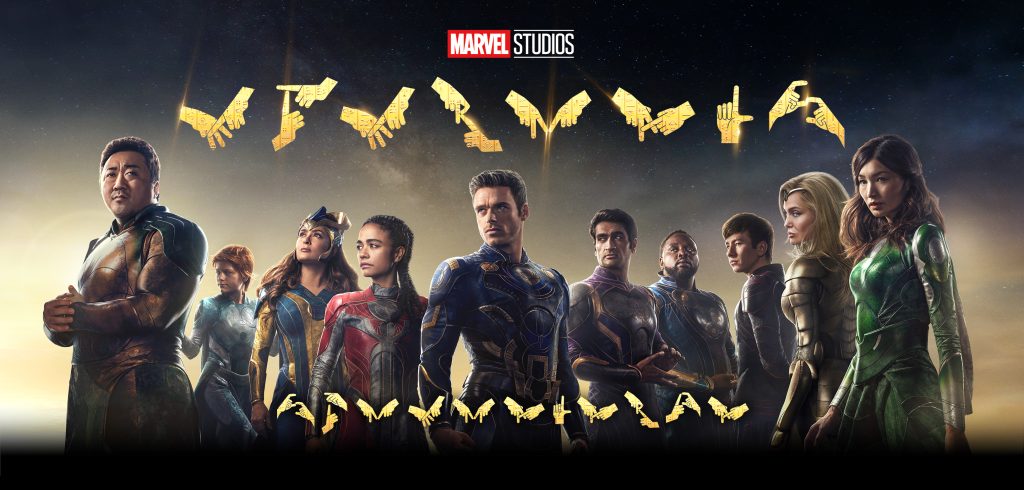 Disney Turkey's creative agency ÜBER, has prepared a special poster for the special screening to raise awareness. This poster design uses only sign language and a silent alphabet which is used as title and text. A special handmade font was prepared for the use of the silent alphabet.
The Eternals movie was available with open captions for hearing impaired cinemagoers at Kanyon Cinemaximum between 19-25 November.