Throughout April, Disneyland Paris has been celebrating Earth Month in its Parks. From an exclusive and inspiring castle projection show driven by the elegance and wonder of Disney nature films to a practical focus on six commitments, they are continuing Disney's longstanding commitment to environmental stewardship with the goal to make a difference for the future.
Throughout the year the company works to take action in six different focus areas including reducing greenhouse gas emissions (GES), moving towards sustainable waste management, conserving water resources, protecting and enriching biodiversity, developing a responsible supply chain and supporting global actions to preserve the environment for the future. This month Disneyland Paris will move forward in eliminating single-use plastic waste, a commitment announced last summer.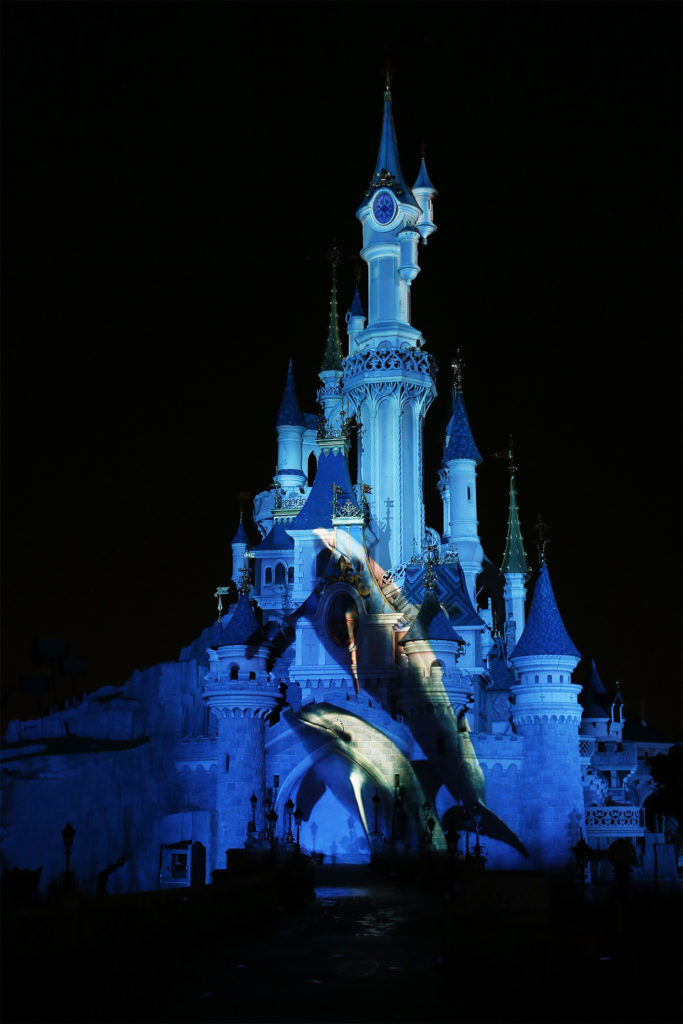 "As we celebrate Earth Day (22 April), the protection of our environment is not only deeply rooted in our brand DNA, but it is also a lasting commitment of our company as we aim to reduce our environmental impact – a critical part of our strategic vision for the years to come," said Natacha Rafalski, President of Disneyland Paris.
For the fourth year in a row, Disneyland Paris and Disneynature together present a unique celebration of nature prior to the nighttime spectacular Disney Illuminations. Showing exclusively through April 30, 2019, inspiring scenes from Disneynature films are projected on Sleeping Beauty Castle, turning Disneyland Park into a celebration of the wonders of nature.
In July 2018, The Walt Disney Company announced its commitment to reducing single-use plastic waste. As part of this commitment, Disneyland Paris is replacing plastic straws and stirrers with 100 percent biodegradable paper straws starting April 18, which will be distributed by guest request. Reusable shopping bags will also be available in all shops throughout the French destination starting April 23. The new bags will be sold at a low price and made out of 80 percent recycled plastic fibers.
Since Disneyland Paris's commitment to sustainable development in the region, an innovative geothermal facility based at Villages Nature Paris, one of the two Disney Nature Resorts, is now linked to the Disney Parks. It utilizes naturally occurring underground heat and steam, to help power the two theme parks and other resort areas. The company is also looking to implement solar panels across the main Disneyland Paris guests parking lot. The plan is currently under review and aims at increasing the percentage of renewable energy utilized for running the tourism destination.
Additionally, contributing to the conservation of energy throughout Disneyland Paris, existing lighting is being replaced by LED-lighting along with new state of the art LED projectors for shows and parades. Cleaner fuel alternatives also power parade floats and various attraction vehicles. The vehicles of the attraction Autopia are also being replaced by hybrid cars in order to be more eco-friendly. All the above has helped Disneyland Paris reduce greenhouse gas emissions by 13.5% since 2012.
Two teams are also fully dedicated to waste management, and every day, they follow the company's goals in terms of prevention and diversion of waste including recycling, composting and biomethanization. For instance, containers, bins and specific waste compactors are available throughout backstage areas to collect and sort more than 20 different categories of operational waste.
Disneyland Paris is also the only European theme park to have its own waste water treatment and recycling plant, in operation since 2013. The station produces 2.100m3 of water per day to fill the Disney Parks and Disney Village waterways, the irrigation system (including Golf Disneyland) and the Central Energy Plant's cooling towers.
At Disneyland Paris, the Horticulture team and its 130 gardeners and arborists bring innovative and sustainable initiatives to encourage biodiversity across the resort. Every day, more than 250 hectares of green space are looked after to preserve the local heritage and to ensure that Disneyland Paris always looks pristine without disturbing the existing biodiversity. Disneyland Paris also has three apiaries that help to reinforce natural pollination. Every year, these apiaries produce 3,000 Disneyland Paris honey pots that are sold in our shops.