Part of the Superhero Series – the UK's only mass-participation sports series dedicated to the nation's 14.1m people with disabilities
More than 600 participants and spectators of all ages took part at Dorney Lake on Sunday 5th December
Superheroes cycled, walked, ran, or pushed to complete 1km, 5km, or 10km SUPER challenges
A celebrity-led challenge invited participants to take part with stars of sport and screen including Bake Off star and TV presenter Briony Williams; Paralympic equestrian champion Sophie Christiansen; and Military Parasport athlete Dave Henson.
On Sunday 5th December 2021, Winter Wonderwheels – part of the Superhero Series; the UK's only mass-participation sports series dedicated to people with disabilities, took place with over 600 participants and spectators of all ages taking on the fun competitive event.
The pandemic saw people with disabilities in the UK isolated, with even less access to physical activity than ever, so it was great to see for the first time in two years the Everyday Superheroes of the UK reunited at Winter Wonderwheels for sports, fun and festivities.
Powered by Marvel, the event brought people with any kind of disability together to compete in a unique, solo or team challenge ranging from cycling, walking, running, or pushing 1km, 5km, or 10km all taking place at the 2012 Summer Paralympic and Olympic venue, Dorney Lake, Windsor. As per usual, the event throws out restrictive rules and regulations, and encourages participants to use any method of support required to complete their challenge, all 'gadgets and gismos' were welcomed on the course, from day chairs and bikes to walking frames and trikes.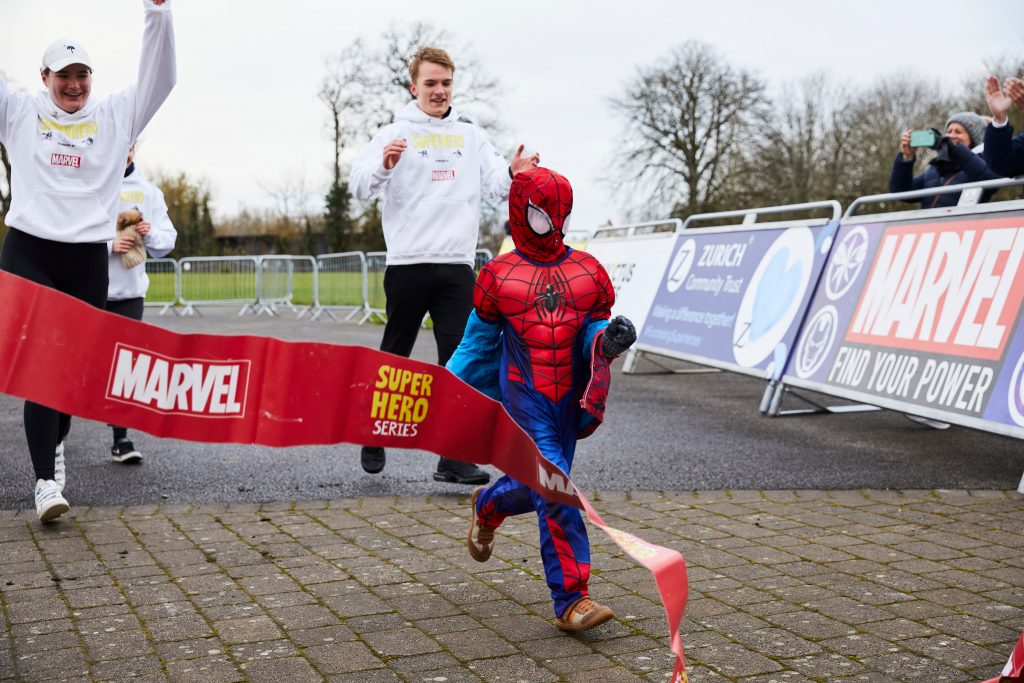 Participants could also choose between flying solo or teaming up with 'Sidekicks' (non-disabled family and friends) to take on the unique challenges with as much or as little time and support as needed. With a huge emphasis on fun, Winter Wonderwheels participants and their 'Sidekicks' were also encouraged to come along dressed as their favourite Superhero with a dash of festive sparkles.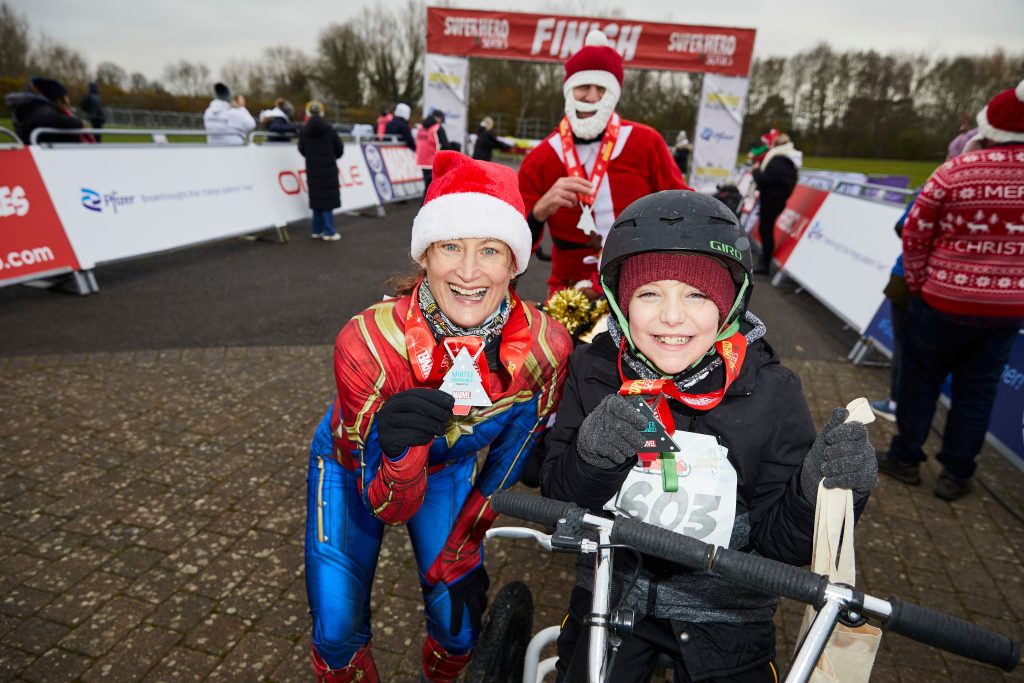 In addition to the three challenges (1km / 5km / 10km), there was the 'celebrity race' for members of the public who won the chance to unite with high-profile Celebrity Team Captains from TV and sport by sharing their super stories. This year's event saw celebrities including Bake Off star and TV presenter Briony Williams; Paralympic equestrian Sophie Christiansen; Paralympic cyclist, Megan Giglia; Paralympic canoeist, Anne Usher; Paralympic field athlete Stephan Miller, and Military Parasport athlete Dave Henson. Each celebrity led competition winners in their very own teams as they completed the course.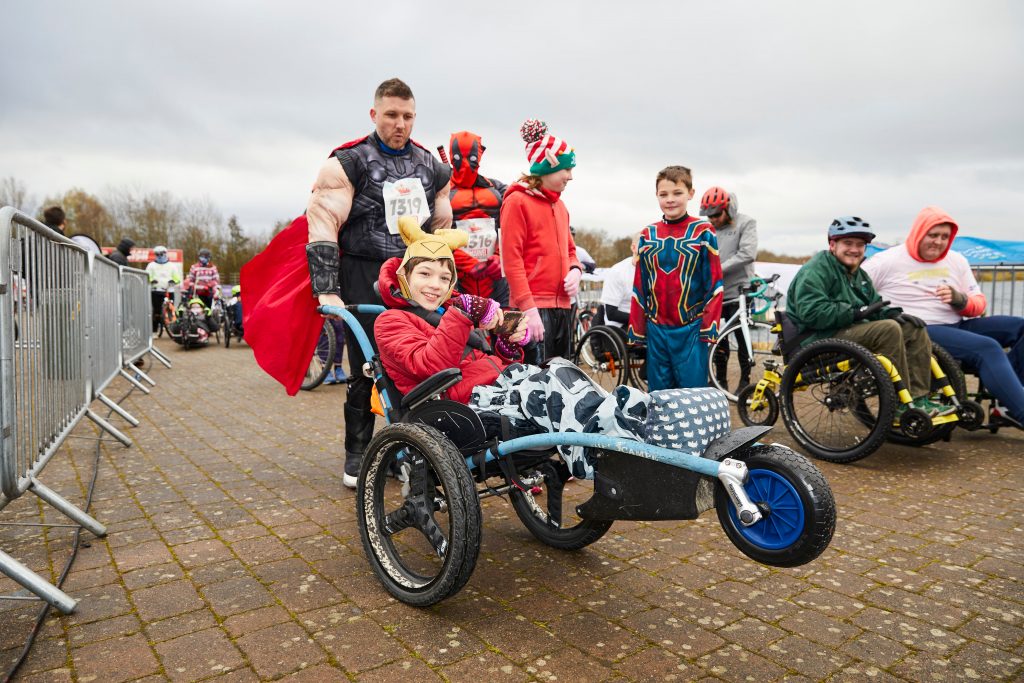 Getting into the Super Hero theme of the day, celebrities super'd up with some festive fun, but this event has never been about the celebrities, it's about the Everyday Superheroes who boldly face what life throws at them. At The Superhero Series there's almost too many incredible stories to mention, but here's two that are particularly SUPER.
SUPER competition winner Sienna, aged 8, was diagnosed with Cerebral Palsy when she was 3 years old. Over the past few years Sienna has worked SUPER hard to get where she is now, with weekly physio sessions and training she uses exercise and sport to build her strength, balance, and fitness. Sienna not only took on the celebrity 5K challenge with Paralympic champion Sophie Christiansen, but she also took on an amazing 10K with her personal champion and Sidekick Dad.
Another stand- out story of the day and fellow competition winners is the SUPER SEN school Clifton Primary. This school in Birmingham is positively bursting with super-sonic Superheroes. They use their super team work powers to work together in getting active and having fun! This huge team of Superheroes are a force that can't be reckoned with. The students of Clifton Primary school made their way down to Dorney Lake to take on the SUPER 5K challenge. Four super students Amila, Jibreel, Charlie and Ahmed were there to represent Clifton in the celebrity 5K mission alongside TV presenter, columnist, and Bake- Off star Briony Williams.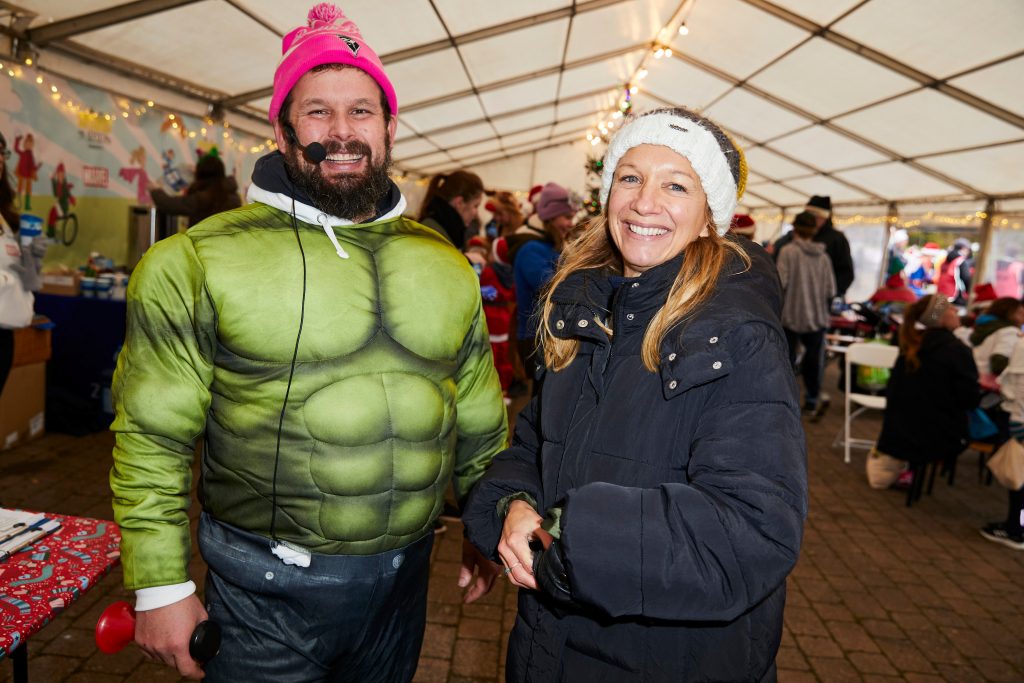 The Superhero Series is founded and run by Paralympian, Sophia Warner, who has been involved in disability sport for more than 25 years. Speaking of why live events are so important for the disability community, Sophia says: "This was the first time the Superhero community were reunited in a very long time. They have been particularly hard hit during the pandemic and have not only been more at risk from serious illness, but have also been more isolated. We are so happy to see everyone back out together. There are a further 1,500 people who have still chosen to do the At Home Winter Wonderwheels event, which has been a life- line over the past two years".
As well as the Winter Wonderwheels powered by Marvel event, the Superhero Series consists of summer's Superhero Tri, and two virtual events. At Home Winter Wonderwheels and At Home Superheroes run alongside both physical events so no Superhero is left without a mission.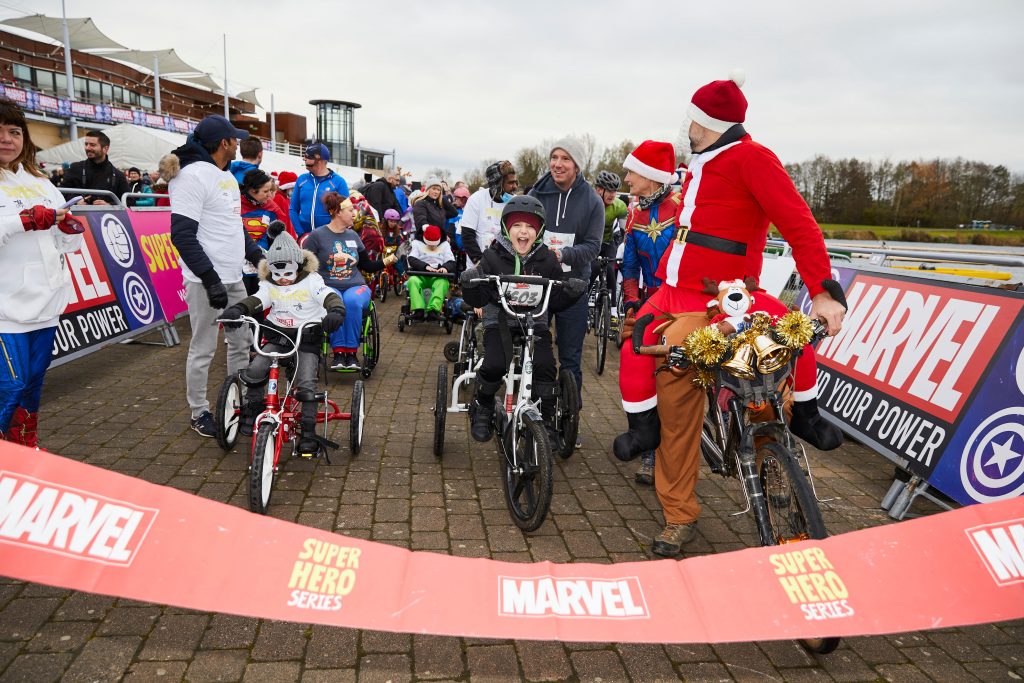 If you consider yourself to be a Superhero or have a Superhero in the family who would love the chance to get active and have a SUPER- sized day out, sign up for the next event, Superhero Tri on the 20th August 2022. If virtual missions are more your style sign up for At Home Superheroes commencing on the 23rd July at Superheroseries.com
Powered by Marvel as the headline sponsor, the event features Marvel Super Hero characters and storytelling to help participants find their power before, during, and after the challenge, and inspire more children and families to get involved.
Marvel's sponsorship for the Superhero Series forms part of Marvel and Disney UK's wider Healthy Living initiative, which uses the power of popular characters to inspire children and families to be more active.