Over the past three years, the UEFA Playmakers programme has enabled easier access to football for 55,000 young girls, trained over 4,600 coaches and fostered female empowerment through play and the magic of Disney storytelling. It delivers a fun and safe introduction to learning football for 5–8-year-old girls.
Nicole Morse, Vice President, Brand and Franchise Management at Disney EMEA, and Nadine Kessler, Managing Director of Women's Football at UEFA, did a Q&A session for Women's History Month, discussing  the need for programmes like Playmakers, the benefits it brings to the women's game and how the partnership with Disney came about.
As they reflected on their three years of partnership and the tremendous effort put into making the beautiful game accessible to young girls across Europe , they also looked towards the future of the programme, exploring next steps as well as how other organisations in the sports world could learn from it to empower and engage with more girls and women.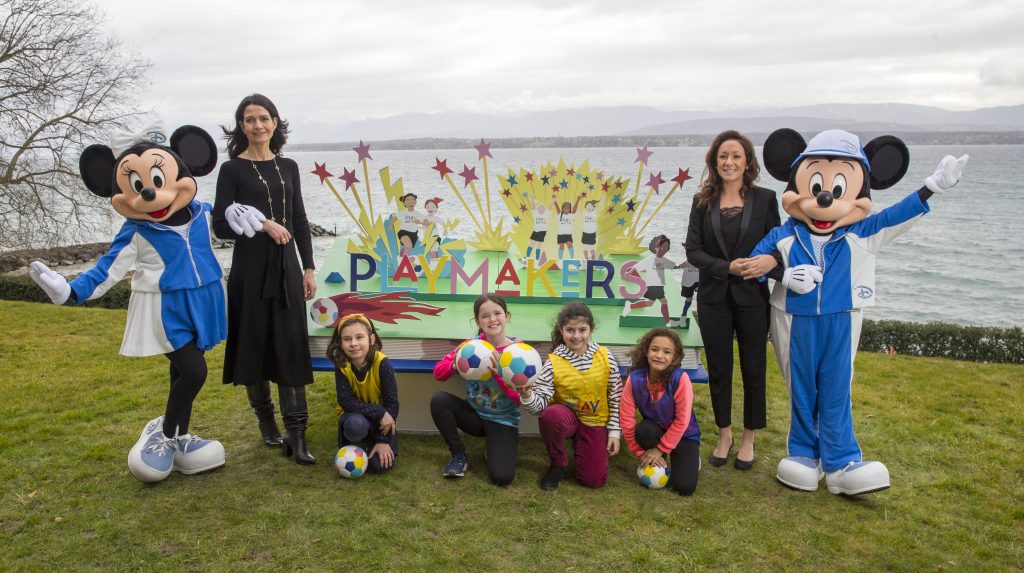 Question (Q): Why was the Playmakers programme needed?
Nadine Kessler (NK): Because it is important to create as many opportunities as we can for girls to access and play football. We want to encourage them to create their own game and make their own decisions in an environment where they can flourish and develop, whether that be learning fundamental movement skills, football basics or life skills and values. We truly believe that this unique programme helps us build a strong foundation at a grassroots level and can be the spark for a more active generation of football-loving girls.
Q: How did the idea of a UEFA-Disney partnership emerge?
NK: We commissioned research to see what motivates young girls to participate in sports. The insight showed us that storytelling and play helps learning and engagement in sport within young girls.
So, if we're going to teach football through the power of storytelling and play, we have to do it with the best stories and characters in the world, and Disney was the perfect partner for this.
Since Disney was already working with the English Football Association (FA) on their Shooting Stars programme, it was natural to build on their experience to develop a new global programme that would be implemented across Europe – UEFA Playmakers.
Q: What convinced Disney to be part of the adventure?
Nicole Morse (NM): The UEFA Playmakers programme aligns with our long-term commitment to help future generations lead healthier lifestyles, so it made perfect sense to collaborate. We love seeing our much-loved characters and stories – from Moana to Frozen – being used as a force for good and it's fantastic that they can make a difference and inspire families and children to get more active.
Q: How are Disney's female characters evolving with society?
NM: We believe that it is important that people see themselves reflected in our stories, and we are particularly proud of our strong female leads and the positive impact of stories such as Encanto, Black Panther and Black Widow.
When it comes to our Princess stories, which have evolved over the years, we started on this journey of evolving them a number of years back, by fundamentally changing what it means to be a princess.
Many years ago, a princess would be saved by a handsome prince. Today, our princesses are fearless, smart and independent…they dream, believe, and do.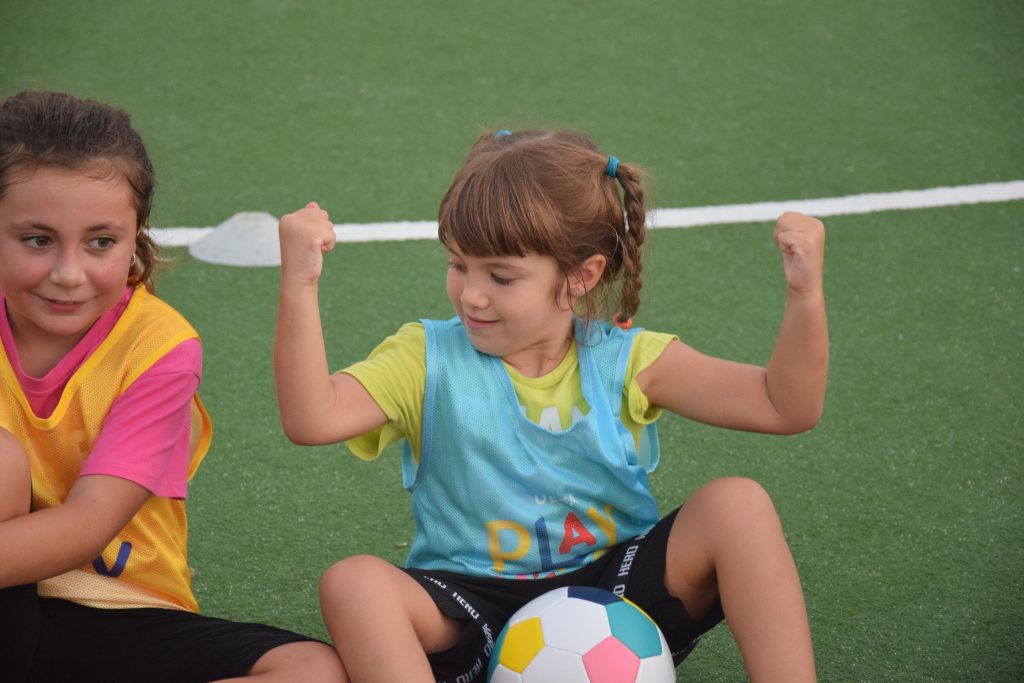 Q: What advice would you give to young girls who want to get involved in sports, but may face societal barriers or lack of access?
NK: Believe in yourself, be determined and go for it! You can play any sport you want, so go out there and show the world what you're made of.
NM: Just give it a go. A programme like Playmakers can allow you to try it, get immersed in your favourite story and characters and before you know it, you're getting active, meeting new friends and starting a love of football!
Q: How can other organisations and stakeholders in the sports world learn from the Playmakers programme?
NK: I think partnerships are key. It's important to think outside the box and go beyond the sports industry. With Disney's help, we have managed to speak and engage with new audiences who had little to no exposure to football before and get more girls to play.
Sharing best practices with other sports organisations like we did with the FA is also crucial. We learnt a lot from each other, and it helped us develop the fun and innovative initiative that Playmakers is.
Q: What comes next for Playmakers?
NK: We want to continue our partnership, introduce new Disney characters to the storytelling and expand Playmakers to more national associations across Europe.
We will also focus on continuing to grow the pathways for girls and coaches in football and providing them with more opportunities to play and develop their skills. The ultimate goal is to ensure that every girl has the opportunity to experience the joy of football and reach their full potential.
NM: We just want to keep inspiring more and more girls to get involved in the programme and to keep spreading the word about Playmakers across every country in Europe. It's such a brilliant programme and long may it continue!