Today, ahead of the World Premiere of Disney+ Original film Peter Pan & Wendy which takes place in London on Thursday 20th April, beloved British actor Jude Law (Captain Hook) surprised patients, their families and staff at Great Ormond Street Hospital (GOSH), a place with deep connections to J.M. Barrie's original story of Peter Pan.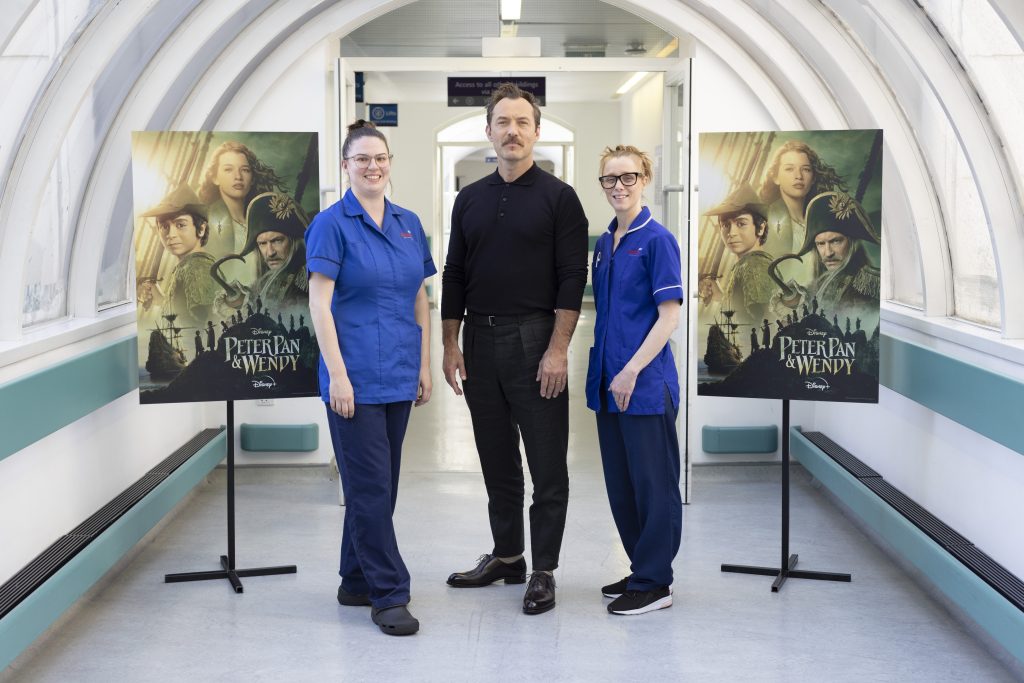 Law visited children on the hospital's cancer wards — named Lion, Elephant and Giraffe — delivering posters and bespoke activity packs. Patients across the hospital will be able to screen Peter Pan & Wendy from the 28th April and Disney have also gifted Funko Pops of Captain Hook for patients to enjoy.
A Disney+ Original movie, Peter Pan & Wendy is a live-action reimagining of the J.M. Barrie novel and the 1953 animated classic, directed by David Lowery (The Green Knight, Pete's Dragon), which begins streaming 28th April, 2023 on Disney+.
The film is of special significance to GOSH as J.M. Barrie, the man who created Peter Pan, gifted the rights of the play to the hospital in 1929. Over the years, this has helped to support the work of the hospital and has positively impacted the seriously ill children and their families who are treated there.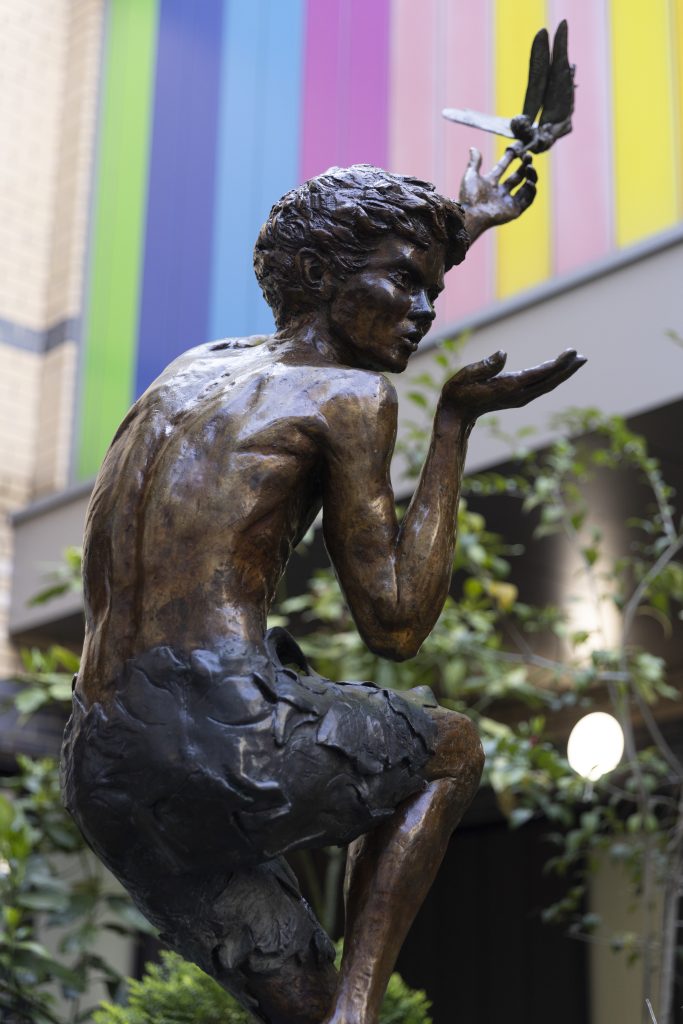 Disney has a longstanding relationship with GOSH, which dates back to 1951, when Walt Disney first visited the hospital. Great Ormond Street Hospital Children's Charity (GOSH Charity) is now one of Disney UK's strategic charitable partners, working together to create 'Moments That Matter' for seriously ill children and help build emotional resilience when it is needed the most.
In 2018, the Disney Reef, an underwater-themed outdoor play area featuring a range of much-loved Disney characters, opened at the hospital and this year, Disney UK and GOSH Charity are redesigning the hospital's indoor play area.
Every day, around 750 children from across the UK arrive at GOSH for specialist care, and the charity exists to fund the hospital's most urgent needs. GOSH sees the most complex and difficult-to-treat childhood cancers, with around 500 children with cancer being referred every year, including some of those who enjoyed a visit from Jude Law today.
Since opening its doors in 1852, GOSH has relied on charitable support to help provide its patients with the extraordinary care, expertise and facilities that they need.