Unique new disability sporting challenge keeps Super Heroes and Sidekicks active, super-charged and connected!
Part of the Superhero Series, the UK's only mass-participation sports series dedicated to the nation's 13.3m people with disabilities
Marvel announced as the headline sponsor, to help participants find their power and inspire more children and families to get involved.
Featuring an array of Celebrity Team Captains who will joining the action remotely, including Paralympic equestrian champion Sophie Christiansen and Invictus Games' JJ Chalmers.
Channel 4 will broadcast a 60-minute programme on the mission, presented by Clare Balding.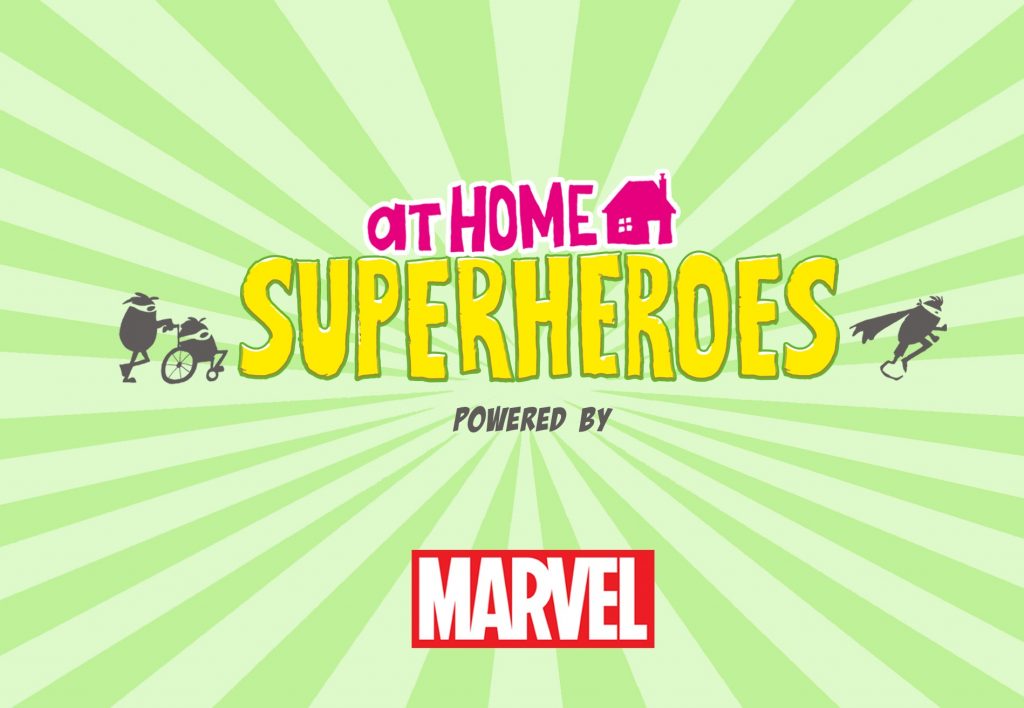 This year the new ultra-flexible 20km challenge will replace the Series' annual August event, Superhero Tri, at Dorney Lake. Participants (AKA Super Heroes) can complete the challenge any time between 15th June and 15th July, anywhere (living room, garden, neighbourhood) and in any way (walk, run, push, wheel, canoe, swim) they wish. They can also fly solo or unite with family and friends in their household, or remotely using a dedicated app, to share the challenge. Anything goes!
Staying true to the fun of Superhero Tri, participants are encouraged to dress up in full Super Hero costume for their home triumphs and stay connected by sharing their progress and pictures on the app. As ever, an array of Celebrity Team Captains, from eight-time Paralympic equestrian gold medallist, Sophie Christiansen to three-time Invictus Games medallist, JJ Chalmers, will be jumping into the action and, for the first time, some will be mentoring their Superhero teammates remotely.
Channel 4 will be capturing the action by focusing on four teams from around the nation for a one-hour highlights programme to be aired on 15 August.
"We've been planning to introduce At Home Superheroes for a while as we know it can be tricky for many participants to physically attend the events for various reasons," explains Series founder and Paralympian Sophia Warner. "Along with our Super Partners, we felt that this was the perfect time to launch the concept. This year, due to COVID-19, it will run as a stand-alone challenge, but in future it will run alongside our annual events so we can reach and welcome more budding Super Heroes to the joys and benefits of sport."
The perfect partner for a mission that is about inspiring participants to unlock their inner superpower, Marvel will bring the epic energy of its iconic Super Hero characters to participants' homes and neighbourhoods through lots of downloadable games, signs and dressing up ideas, to help participants feel like a true super hero.
At Home Superheroes will also receive a race pack with all the super accessories of a regular Superhero event, including race number, medal, finisher's T-shirt, and finish line tape, so they can still experience their own personal finish-line moments!
Participants will be invited to share clips of these moments with the Channel 4 production team for their chance to star in the celebratory closing montage of the highlights programme, presented by  Clare Balding, which will air on what would have been Superhero Tri's official event date, 15 August.
Sign up for At Home Superheroes at www.superheroseries.co.uk and stay active, super-charged and connected.