29,530 activity packs have been delivered to 32 hospitals and 54 hospices since April 2020
From Finding Dory to Up, Inside Out, Marvel and Star Wars – with more on the way this year
Throughout the COVID crisis, Disney and MediCinema have been creating thousands of Moments that Matter by designing and distributing activity packs with extra-special meaning to children in hospitals and hospices.
While visitors in hospitals have been severely restricted, these colourful packs based on everyone's favourite Disney characters have given children and those closet to them a way to create meaningful joyful experiences. This is a great example of how the power of Disney's storytelling can help reduce stress, anxiety and isolation.
Hospitals can be scary places, especially for children. By providing a series of quality experiences, the aim of these packs is to foster positive feelings, increase confidence, help build emotional resilience and reduce isolation for children who are having to spend time in hospitals, or hospices, during a period in which connecting with others is even more challenging.
Over eight months, there have been ten different packs, each themed on a different Disney film or franchise. The packs are designed so the activities are fun, colourful and engaging – while at the same time harnessing the power of the individual stories and characters to pull out specific themes to create meaningful and impactful activities.
For example, in the Finding Dory pack, community, teamwork and connection are all important. The children join Dory on an underwater adventure to find Nemo, meeting new fin-tastic friends and completing activities along the way. At the end, Dory and Nemo are reunited and the children are asked to think about the community of friends they've made on their journey, then the community that they live in themselves – filled with family, friends, nurses, playworkers, all who care for and help each other.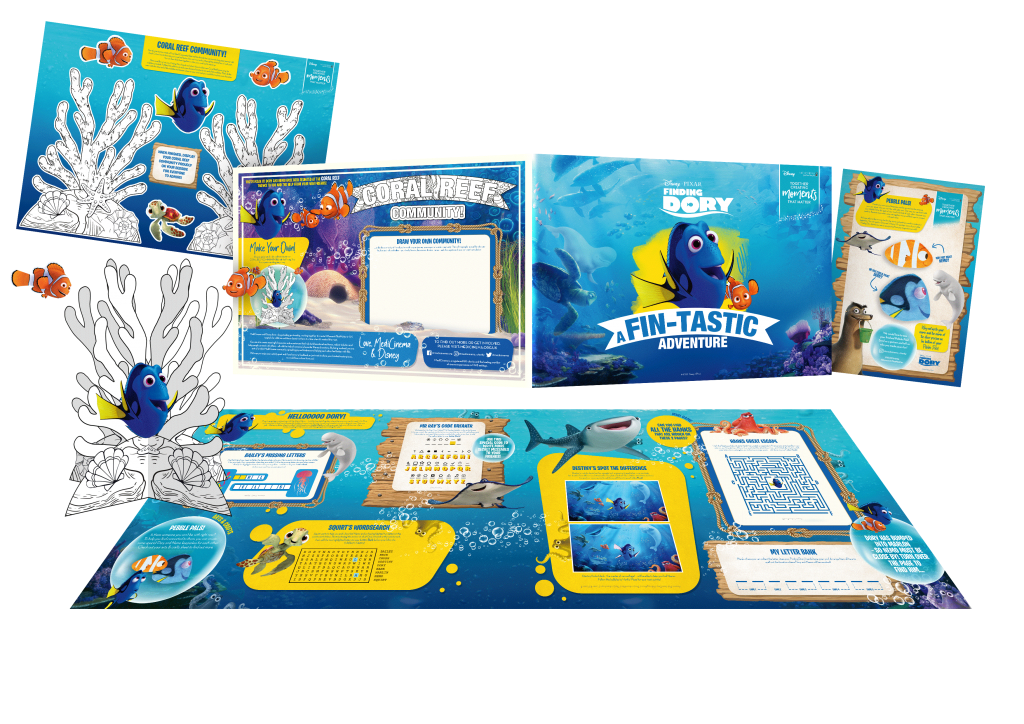 The children were also provided with pebbles, air-drying clay and paints to create their own special Pebble Pals – one for them and one for someone they care about who they couldn't be with. That way, they could both hold their Pebble Pals and think of each other whenever they need to, bringing them closer together.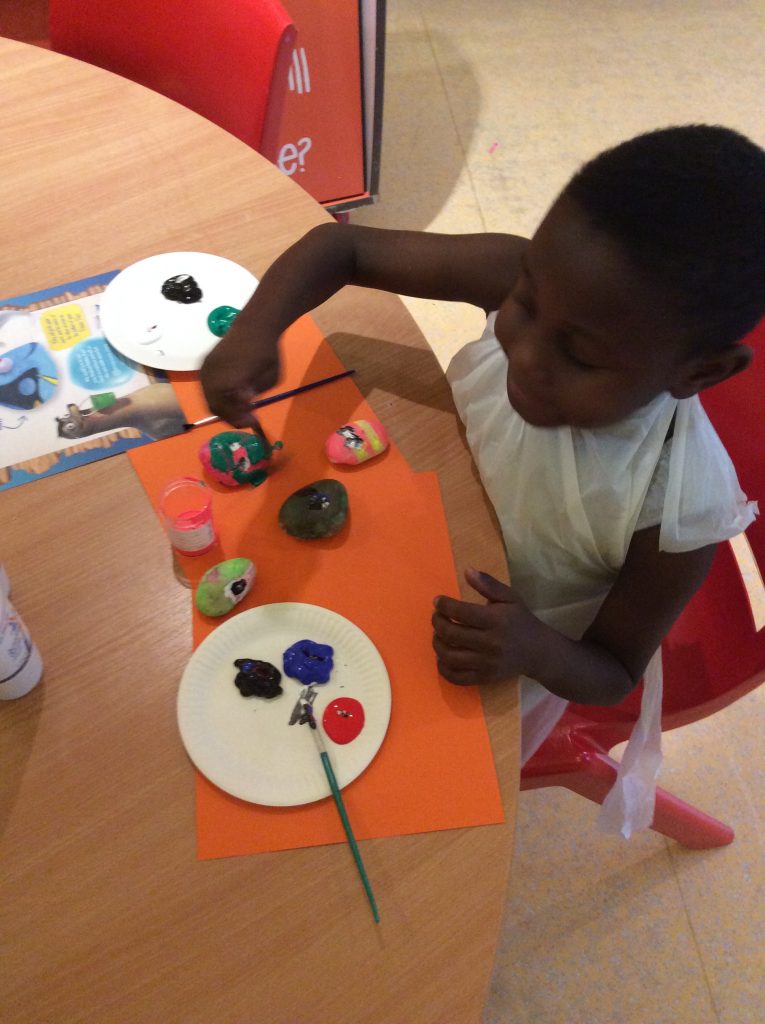 For UP, the aim was to encourage patients to celebrate the adventures they'd had in the past along with appreciating the adventures they have every day, connecting with others as they go. Just like Up's Russell, the children became Wilderness Explorers, collecting 'badges' as they completed the activities. Each activity was geared towards being an explorer and what that might entail – a Badge of Memory to remember past adventures, a Badge of Care to design your own animal and the ways you would need to look after it. Every activity was designed to be meaningful. The Badge of Appreciation was about colouring in the balloons to lift the house, but also thinking about 'What Lifts You Up?' and how you can spread positivity by helping others see what lifts them up too.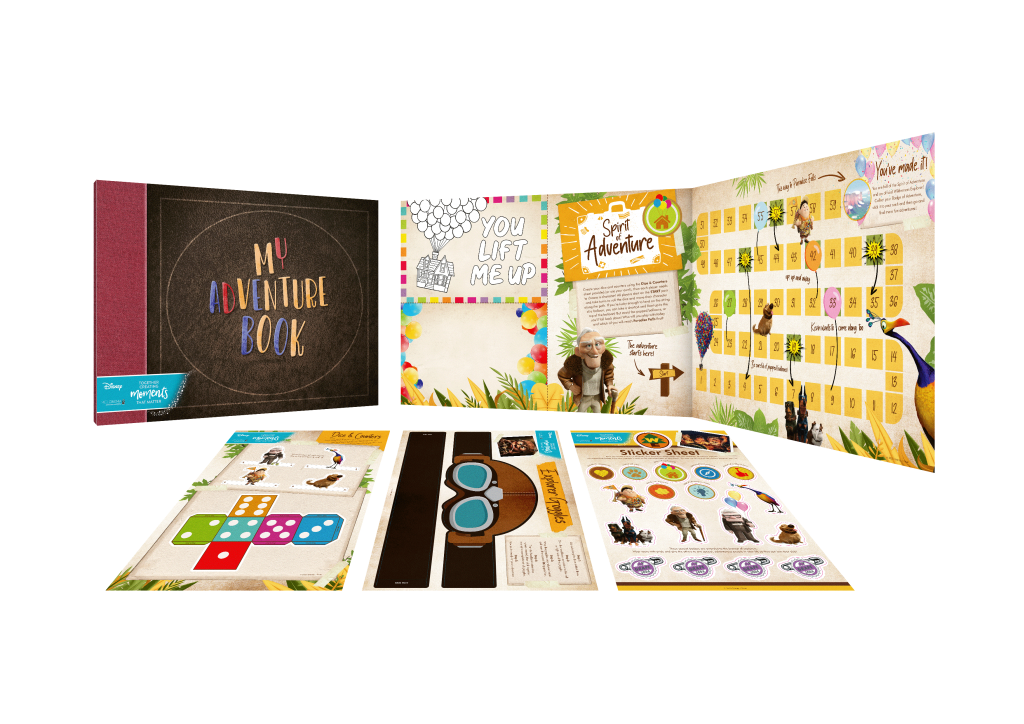 Natalie is the Play & Youth Service Team Lead at the Chelsea and Westminster Hospital where MediCinema also run a cinema for patients, and the West Middlesex Hospital.
"As play specialists we aim to 'normalise' the hospital for the children, taking away their fear when they are here for treatment. By giving them things to play with, that they can take home with them and take pride in, we help to create long-lasting positive memories of their hospital experience.
The MediCinema and Disney activity packs and arts & crafts fit perfectly with our objectives and were a life saver at the start of the outbreak when resources were limited. We were in desperate need of individual activities that the children could keep and take home … and then the activity packs arrived. They have made such a difference here and the children absolutely love them."
Disney UK and MediCinema are building on the success of these packs throughout 2021 in order to help more children benefit from these Moments that Matter activities.