As families flock to cinemas to experience the country's #1 film – Disney's Frozen 2, Disney UK, working in partnership with the Together for Short Lives charity, has harnessed the excitement and storytelling of the smash-hit movie to create hundreds of magical moments at events across the UK to benefit seriously ill children and those closest to them.
As well as creating special moments for seriously-ill children, which bring comfort and inspiration to families ahead of the festive season, Frozen 2-inspired celebratory events have also helped raise awareness and essential funds for the charity, which helps both children and families and the 54 children's hospices that provide lifeline care and emotional support for them.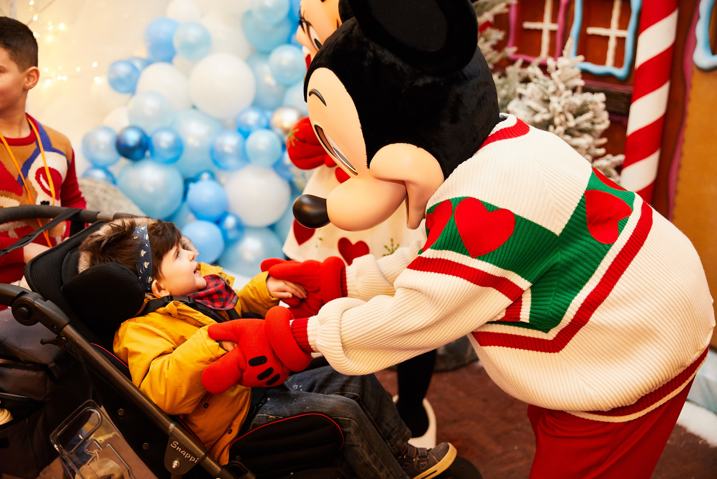 Disney UK's Festive Celebration event, which took place at the Botanical Gardens in Birmingham on Saturday, November 30th, is one example of how the partnership has created incredible Frozen 2-inspired moments this autumn – with over 100 families caring for a child with life-limiting or life-threatening conditions attending this bespoke event and creating incredible memories together. The event made dreams come true when the families stepped into a fully immersive Disney experience that included a Frozen 2 Arendelle Adventure (where children enjoyed a sensory journey in the enchanted forest to meet Anna and Elsa), as well as a Mickey and Minnie Winter Wonderland and a Toy Story 4 Carnival.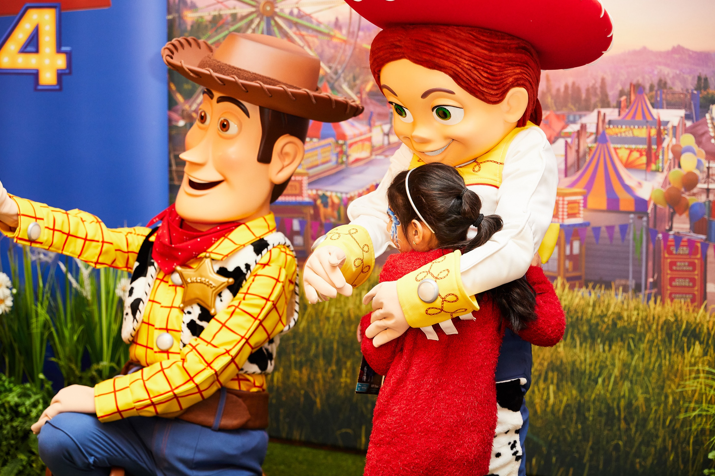 Mum and Dad Louise and Aaron, who attended the party with their two daughters were asked how they felt about the day. "Amazing, just amazing," said Louise. "We didn't know what to expect, but never in a million dreams would we have expected this". Dad Aaron continued, "There's so much to do, and the staff have just been amazing, it just completely makes the day."
"The girls' favourite thing has been Frozen 2," added Louise. "Meeting Elsa and Anna, dancing with Arendelle's characters, they absolutely loved it, it's been amazing – we loved it."
Sara Hanson, Disney EMEA's Director of Charitable Programmes, said:
"We are proud to be long-standing supporters of Together for Short Lives. Together, we strive to provide comfort and inspiration for seriously-ill children and those closest to them when it's needed the most. The inspiration of such a powerful story as Frozen 2 and its well-loved characters has enabled us to instigate new moments of togetherness, allowing us to include everyone who is passionate about supporting this cause on this journey and helping more families make the most of their time together through Moments that Matter."
The additional Frozen 2 events that helped raise awareness and essential funds for charity across the UK this November, included:
Together for Short Lives and Disney UK hosted a magical Frozen 2 Ball, with the charity's patron Simon Cowell, a few days before the film's UK release. The evening was a spectacular night for the ball's special guests full of Disney magic, joy and togetherness. They were wowed as they joined the Frozen 2 Ball room which was transformed into an enchanting Arendelle Autumn Festival adorned in gorgeous reds, golds, yellows and browns. Guests were able to explore Arendelle's Town Square, meeting special characters including Anna, Elsa and Kristoff. The Frozen 2 Ball raised over £400,000 which will help the charity continue to support families caring for seriously ill children across the UK, helping them make the most of every moment together by providing vital care and the support they need.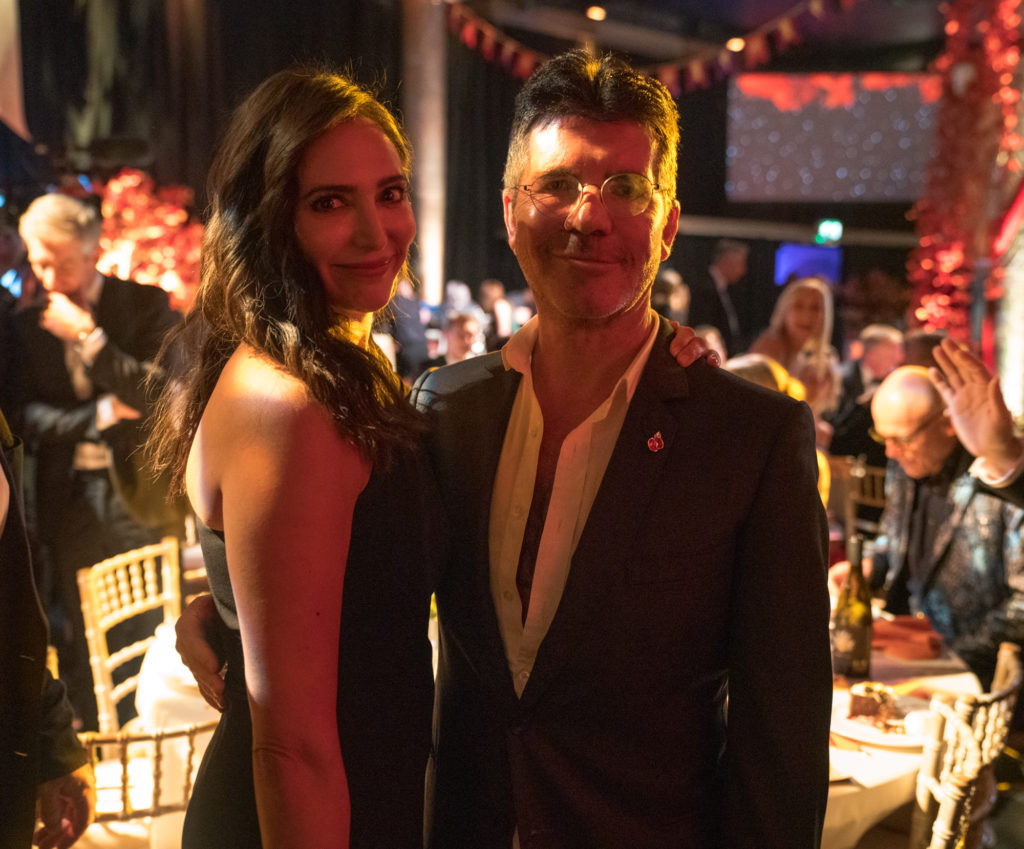 To celebrate the European Premiere of Disney's Frozen 2, Disney UK and Together for Short Lives said a special thank you to children's hospice workers and shone a light on the incredible work they do with seriously ill children and their families in hospices across the UK. These 'Moment Makers' were treated to a dedicated reception at a special Frozen 2 screening, enjoying a well-earned place on the Frozen 2 'white carpet' at the London premiere, which allowed them to create their own special moments and memories with their own families.
"Thank you for having me and my family at the Frozen 2 premiere. It was such a brilliant occasion and will always be a special memory for us." said Andrew Orman, Senior Care Team Manager for Julia's House children's hospice.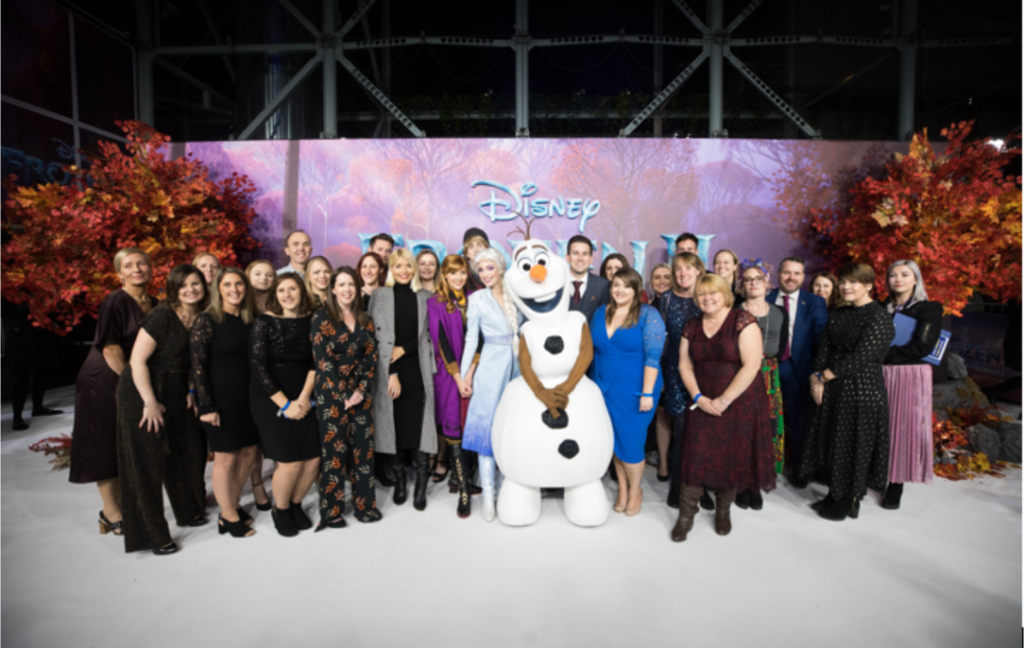 Families caring for seriously ill children across the north-west of England also experienced an unforgettable and magical day at Manchester's flagship Marks and Spencer's store, with Frozen 2 characters Elsa, Anna and Olaf helping launch Marks and Spencer's festive collaboration with Frozen 2 and Together for Short Lives. The in-store partnership is also helping raise funds for the charity.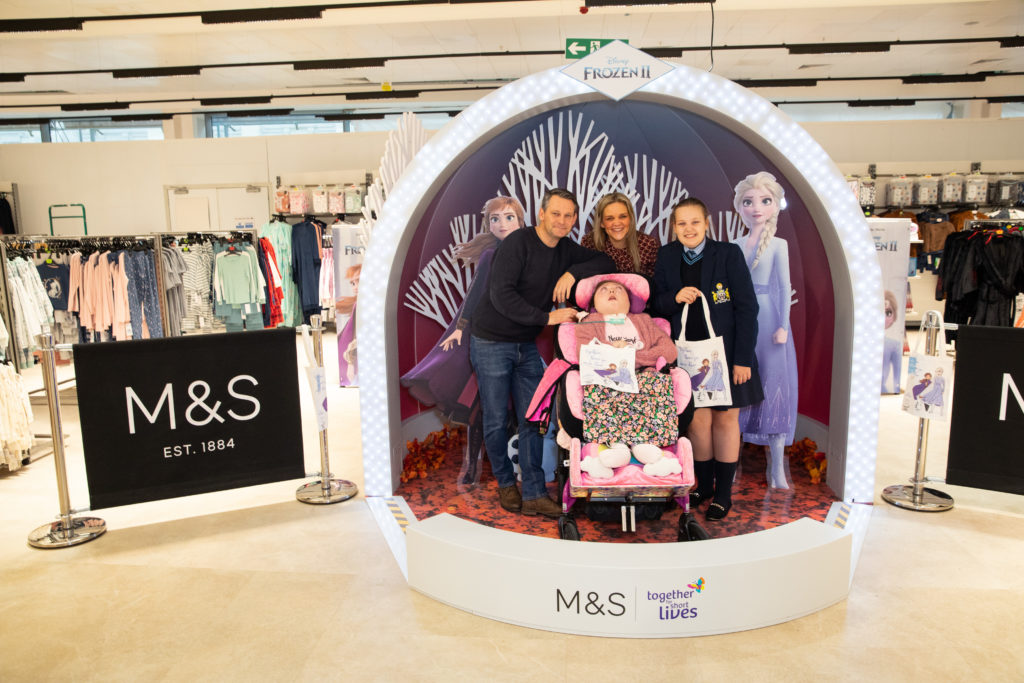 Andy Fletcher CEO for Together for Short Lives said:
"It's been a great privilege to work with our long-term partner Disney UK in celebrating the release of Frozen 2 and creating incredible Moments That Matter for the UK's 49,000 seriously ill children and families. We have a shared passion and social purpose to improve the lives of these children. At its heart, Frozen 2 is a film all about family being together, and throughout this November Disney UK has already created hundreds of magical family moments inspired by the world of Arendelle and Disney magic. From hosting an ultimate festive Disney party for hundreds of seriously ill children and families, to celebrating the lifeline children's hospice "moments makers" who provide vital care to children every day of the year, it's all helped us raise much-needed funds so we can continue to provide lifeline help to families and to support the 54 children's hospices we work with across the UK. Together, we can help make memories that will last a lifetime."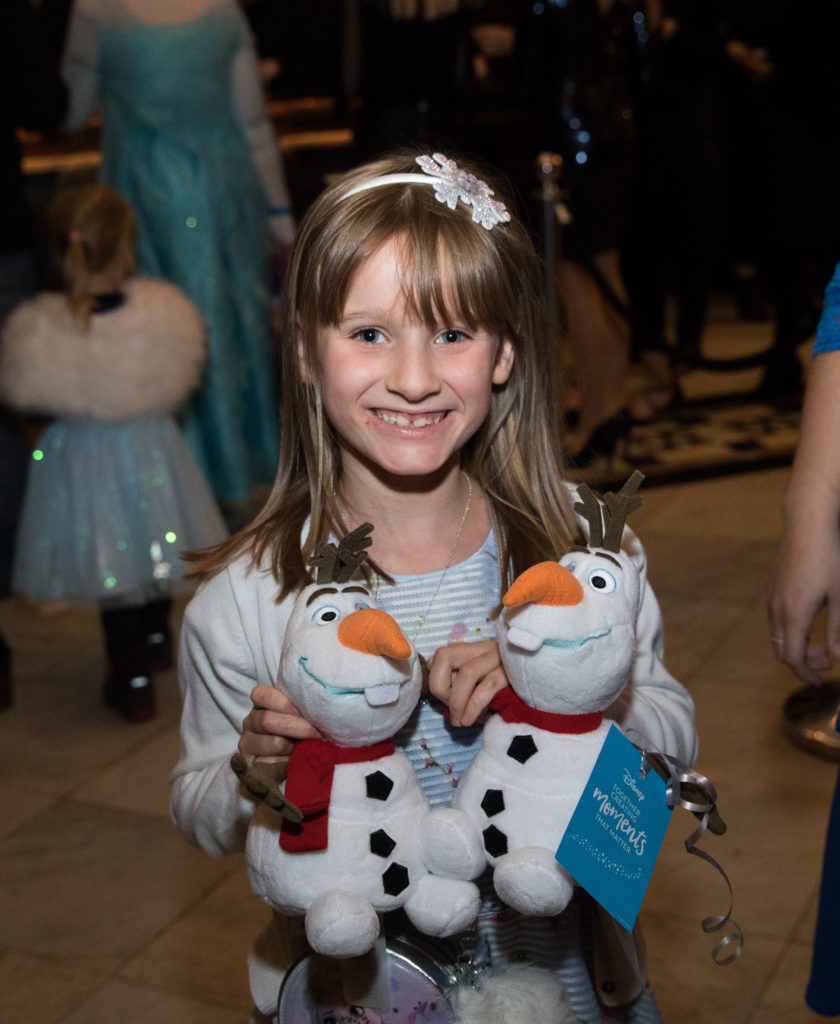 Through the Frozen 2 celebrations, Disney EMEA will create more than 1000 'Moments that Matter' for seriously ill children and those closest to them, in addition to raising awareness and vital funds that help organisations like Together for Short Lives and hospices give the best support possible.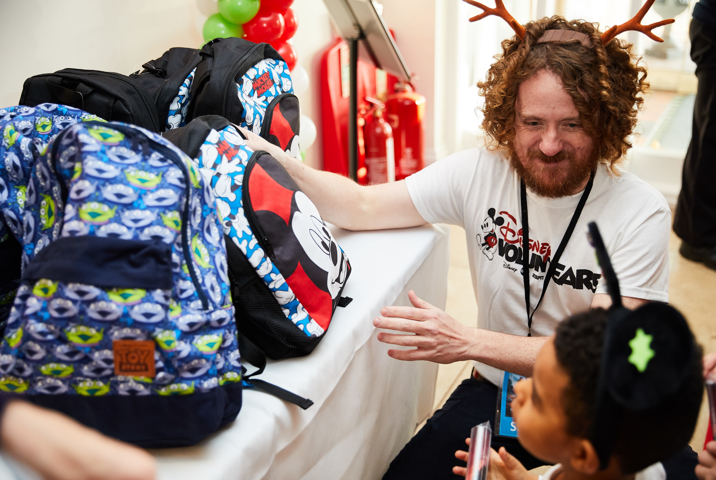 About the Together for Short Lives and Disney partnership
Together for Short Lives partnership with The Walt Disney Company UK & Ireland began in 2017 when they were delighted to be selected as one of their four strategic charity partners within their Social Purpose Programme, where they work in partnership with others to help build emotional resilience. They bring the power of their brand, stories and characters to inspire and create moments that matter for children and those closest to them, when they need it the most. Over the past two years, Together for Short Lives has been grateful to have been able to join Disney in the excitement of celebrating their new releases and together raise awareness, funds and create memorable moments for families supported by children's hospices.