ShopDisney's cloth face coverings is the latest Disney EMEA initiative supporting communities during the pandemic. Please see our Terms and Conditions (PDF) for a list of participating countries and more information.
During this unprecedented healthcare crisis, communities across Europe have been seeking certainty and reassurance, looking to trusted brands like Disney to provide community support, inspirational activity and moments of comfort to help them through.
And so in recent weeks and months, Disney in Europe, Middle East and Africa (EMEA) has sought to make a real difference to people's lives by using its unrivalled brands and characters to provide comfort and inspiration. It has done this through a variety of initiatives and activities.
For example, in addition to Disney's existing commitments to charities through its ongoing Social Purpose Programme, Disney EMEA has contributed over $6 million worth of products, services and funds that have benefitted communities all across Europe, including working with governments and healthcare experts to deliver child-friendly important messaging across our channels and media platforms as well as in-kind and cash donations to long-standing charity partners.
Disney has also created two online destinations, both available in multiple EMEA countries, packed full of thoughtful and uplifting content that entertains, inspires and educates families across the region – DisneyMagicMoments (there are 12 different versions of this website live across EMEA) and shopDisney's Destination of Imagination.
Our magic hasn't stopped there, we've collaborated with our long-standing charity and hospital partners to understand how we could help in these unprecedented times, in particular with the fear and loneliness many seriously-ill or vulnerable children are coping with as restrictions keep away their loved ones. Over 6,000 children have received comfort and inspiration from us, from special messages from Mickey Mouse to purpose led activity sheets and entertainment to help seriously ill children build emotional resilience and break the feeling of isolation.
Disney, Pixar, Marvel and Star Wars cloth face coverings
Disney's commitment to supporting communities across Europe hasn't stopped there, and we hope to have contributed an additional $1million through our latest initiative with shopDisney who are introducing non-medical, reusable cloth face coverings featuring much-loved Disney, Pixar, Marvel and Star Wars characters for kids and families in UK, Ireland, France, Italy, Spain and Germany.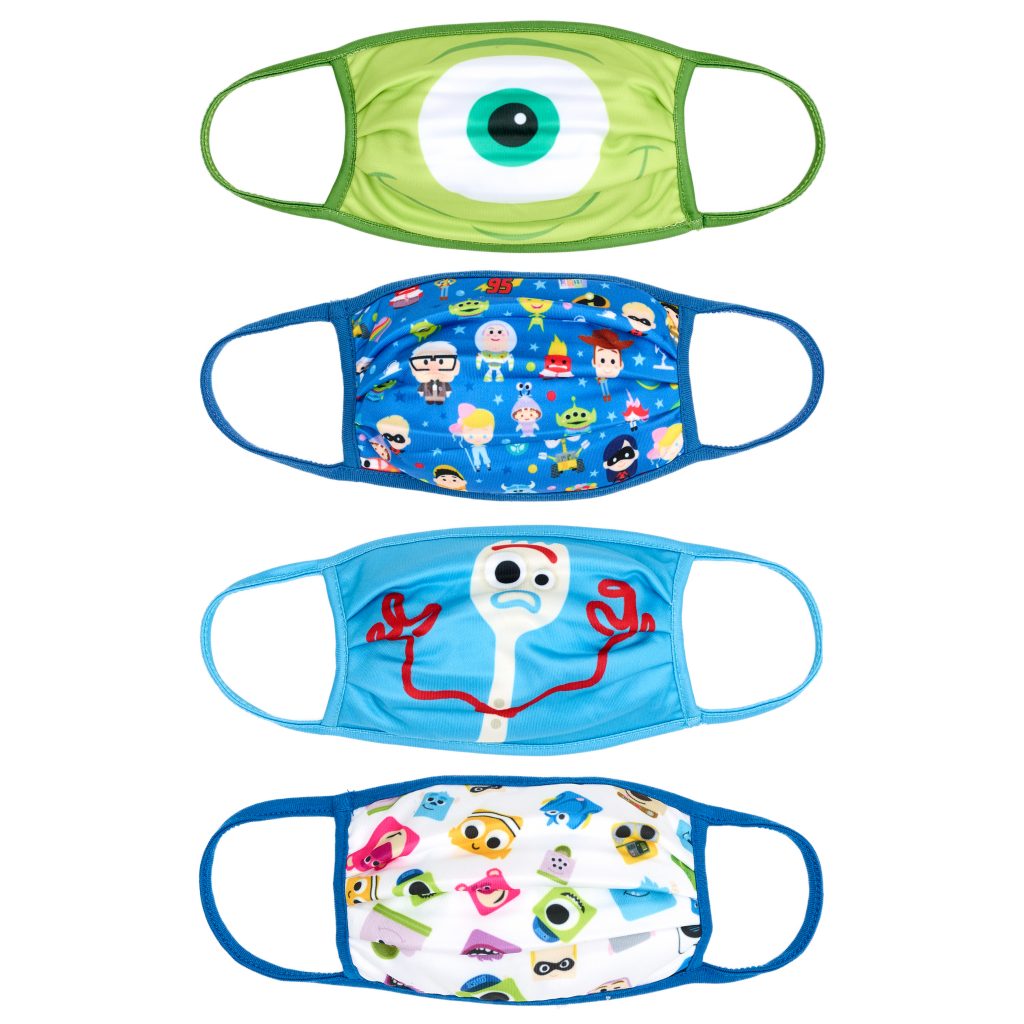 Disney's Cloth Face Coverings – update (November 2020)
In fact we're thrilled to share that we have reached our goal of raising £500,000 from 100% of the proceeds of the sales of our cloth face coverings, which will be donated to the Red Cross organisations across Europe.   Disney will continue to make a difference by donating 100,000 cloth face coverings to vulnerable children and families in local communities across Europe through our long standing charity partnerships (see detail below).  A big thank you to everyone that brought a face covering! Face coverings continue to be available on shopDisney (again, see details below).
Disney is also donating 100,000 cloth face coverings to vulnerable children and families in local communities across Europe through long-standing charity partners, including MediCinema UK, Children in Hospital Ireland, Robert Dobré Children's Hospital and "Die Arche" Kinderstiftung Christliches Kinder- und Jugendwerk plus many more, who bring comfort and inspiration to children facing serious-illness, trauma and isolation.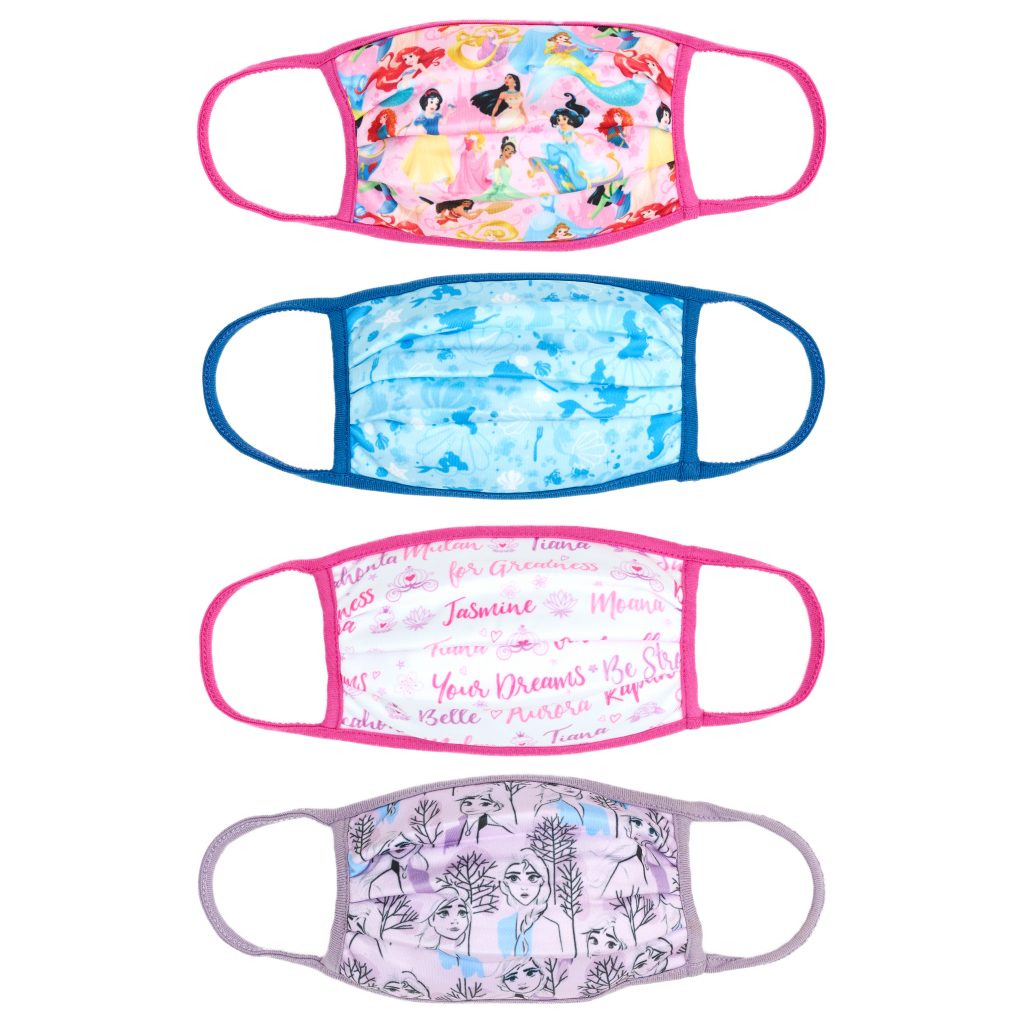 "We hope that Disney's donation of critical funds and cloth face coverings will help bring comfort and support to kids and families in need during these challenging times," said Mike Stagg, General Manager, The Disney Store and shopDisney EMEA.
Anna Lovell, Head of Corporate Partnerships at the British Red Cross said: "We are grateful to Disney for their generous support, which will help the British Red Cross to continue our lifesaving work to help people in crisis, including those made most vulnerable by the coronavirus pandemic. It is acts of kindness like these that are keeping us all together during this difficult and unprecedented time."
As part of Disney's Social Responsibility programme, across Europe Disney has a history of working with the Red Cross – helping people in times of need and crisis. The money raised from the sale of the cloth face coverings will help the Red Cross continue its support of those impacted by the pandemic through its global voluntary network, which responds to conflicts, natural disasters and individual emergencies and enables vulnerable people to prepare for and withstand emergencies in their own communities.
Sara Hanson, Disney EMEA's Director of Enterprise Social Responsibility, added: "Through these partnerships we know how important it is to break the isolation that vulnerable children are facing. We'll be working with these partners between now and December to understand how best to distribute these face coverings to help our charity partners reunite children with those that are important to them, helping to build emotional resilience when it's needed the most."
The cloth, non-surgical face coverings come in small, medium, large and extra-large sizes and in a wide variety of prints featuring a range of fan favourite characters, including: Mickey and Minnie Mouse, Elsa, The Avengers, the Child – affectionately known as Baby Yoda – and more.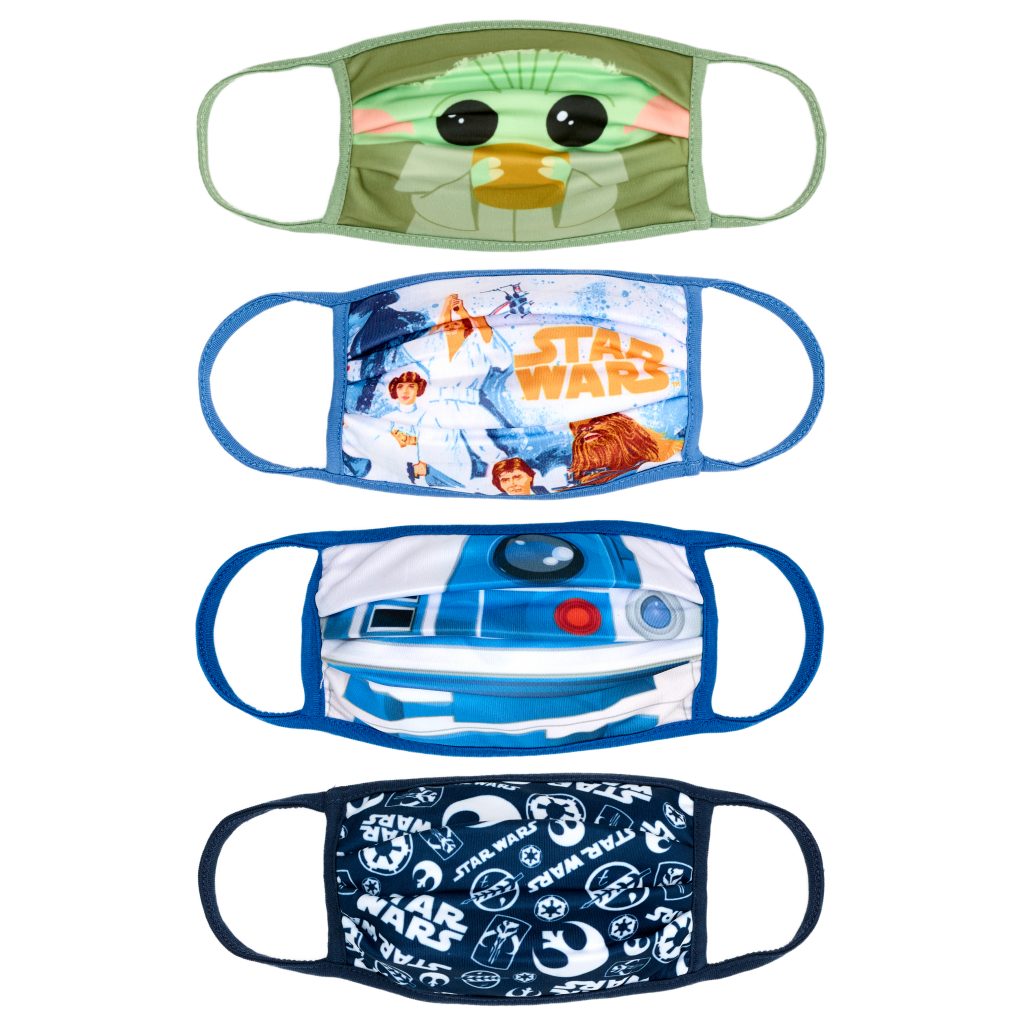 shopDisney's cloth face coverings are available to pre-order now in packs of four on the shopDisney websites across Europe – shopDisney.co.uk, shopDisney.fr, shopDisney.es, shopDisney.it and shopDisney.de. They are priced at €22/£20 and are estimated to ship in August. Care instructions, including washing and fitting guidelines, can be found on the shopDisney websites.
The cloth face coverings have been tested by independent third party laboratories for filtration and breathability.
Disney's Social Purpose
As well as being a responsible business, The Walt Disney Company is dedicated to providing comfort and inspiration to those in need, and creating inspiration and opportunity for those who want to improve their world.
The cloth face coverings are an example of how, in partnership with others, we help build emotional resilience. Together we bring the power of our brand, stories and characters to inspire and create Moments that Matter for children and those closest to them when they need it the most. In 2019, we created over 26,000 life-changing moments across Europe. For more information on our programmes and our long-standing charitable partners please visit www.thewaltdisneycompany.eu
About the Red Cross
The Red Cross is a global voluntary network, responding to conflicts, natural disasters and individual emergencies. The Red Cross network of organisations enable vulnerable people to prepare for and withstand emergencies in their own communities. And when the crisis is over, helps them recover and move on with their lives.