Lucasfilm joins forces with major brands to launch UK promotional campaign in support of Star Wars: The Last Jedi.
EDF Energy, Santander, comparethemarket.com, Philips, O2, Wilkinson Sword, Duracell, Volvic, Cereal Partners Worlds and Coke Zero, team up with Lucasfilm
Lucasfilm teamed up with ten well-known brands – EDF Energy, Santander, ComparetheMarket.com, O2 Priority, Philips, Wilkinson Sword, Duracell, Volvic, Cereal Partners Worldwide and Coke Zero – for the launch of an extensive UK promotional campaign in support of Star Wars: The Last Jedi, opening in UK cinemas on December 14th. "Our promotional partners have come up with some innovative and exciting campaigns to support The Last Jedi, and we can't wait to share them with Star Wars fans," says Lylle Breier, Sr. Vice President, Global Marketing Partnerships, Walt Disney Studios."This film will be blazing new ground in the Star Wars saga, and we feel our partners have designed some truly compelling experiences to match," says Lynwen Brennan, General Manager of Lucasfilm.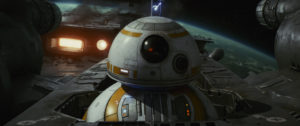 With their specific, custom-designed campaigns and innovative programs, the ten respected UK brands complement the overall marketing campaign for the latest episode in the Star Wars saga.
EDF Energy has joined forces with Lucasfilm and Disney for its Pretty Curious campaign, designed to encourage young girls aged 11-13 to think about where a career in science, technology, engineering and maths (STEM) could take them. The partnership with Star Wars: The Last Jedi, which features two exciting and inspirational lead female characters Rose and Rey, provides a fantastic opportunity to empower girls to look at STEM in a new light. The activity will be supported with a cinema advert featuring footage of maintenance technician Rose and videos hosted on its Pretty Curious Hub. Additionally, Pretty Curious events will be held across the UK for 1,000 school girls, which will give them hands on STEM experiences and the chance to create and build a Droid with LittleBits electronic circuits.
Santander has announced it will be a "Force for Good" by supporting charities Together for Short Lives and Barnardo's. The bank aims to pledge a total of £250,000 by encouraging customers to upload photo or video re-enactments of their favourite Star Wars scenes to a dedicated microsite, with each entry triggering a donation of £25 to each charity. Santander will also be offering a main prize of a visit to the Star Wars: The Last Jedi filming location in Ireland with a guided Star Wars experience. Running from November 20th until December 22nd, the campaign also sees former F1 World Champion and Santander ambassador Jenson Button star alongside BB-8 and stormtroopers in specially-commissioned content, supported by activity across its social feeds.
The comparethemarket.com campaign kicks off on December 1st and runs until March 1st 2018. Existing and new comparethemarket.com customers will have the exclusive opportunity to enjoy the new Star Wars: The Last Jedi film with their 2-for-1 MEERKAT MOVIES cinema tickets, valid either on a Tuesday or Wednesday.
Phillips has released five special edition razors to celebrate the release of the film. The advanced V-Track PRO electric razors invite customers to "Master the Shave" and will be available from ASDA, Argos, Boots and Tesco and across Europe until the December 14th.
O2 has joined forces with Lucasfilm and Disney to offer O2 customers the hottest tickets in the galaxy. Fans everywhere have the chance to join the chosen few and be the first to see Star Wars: The Last Jedi. The campaign launches with a Facebook Live ticket giveaway, where fans can test their Star Wars knowledge to crack codes and unlock a crate full of Star Wars tickets. Following that, all O2 customers can enter daily draws through Priority to win one of 250 pairs of tickets.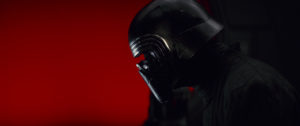 Wilkinson Sword is offering customers the chance to win a Star Wars themed holiday to Croatia when they buy a promotional pack, featuring a special edition themed handle. The packs will be available across a wide variety of retailers and will be supported by a TVC campaign in the UK. The promotion will run across until the January 31st 2018.
Duracell has launched a full campaign, with the tagline "Stronger for up to 15 hours longer," featuring Star Wars imagery alongside the Duracell bunny. The promotion will run across EMEA until December 15th and the in store promotions will be supported with print, digital and TV advertising. The multichannel campaign will also prove that only Duracell has the power to bring toys to life, by powering the Hasbro Star Wars Luke Ultimate FX Lightsaber this Christmas.
Volvic is launching Star Wars: The Last Jedi themed water bottles, inviting customers to "find your Force", as well as a collectable range of glow-in-the-dark mascot bottles featuring five popular characters, including fan favourites Rey and Finn. The Company will supplement this activity with E4 Sponsorship bumpers. The bottles will be available until the December 31st.
Cereal Partners Worldwide, makers of Nestlé Cheerios, Nestlé Shredded Wheat and Nestlé Shreddies has teamed up with major UK supermarkets offering the chance to win one of 30,000 Star Wars prizes. Promotional packs will be available at leading supermarkets. Limited edition and exclusive prizes, including lightsaber cereal bag clips and a holiday in Croatia to be won. The on pack promotion will run in the UK until February 28th 2018.
Coca-Cola Zero Sugar has launched a promotional campaign "Full Force, Zero Sugar", offering the chance to win a holiday to Croatia and Cinema Passes. The competitions will run in GB at Cineworld and Showcase cinemas, as well as online, via Ocado. Aluminium bottles, featuring the characters of Rey, Finn and Kylo will also be available in Cineworld and online with Ocado.