Children across England can unlock their imaginations through Disney's The Lion King whilst at home, with the new Disney Inspired Shooting Stars by England Football.
The Disney Inspired Shooting Stars at Home is an extension of The Disney Inspired Shooting Stars initiative which aims to inspire primary aged girls and boys to get active and learn the fundamentals of football, which can be done whilst being at home.
Whist The Lion King is the newest addition to the Disney Inspired Shooting Stars at Home Programme, the in school program allows kids to have fun with characters from some of Disney's favourite films such as The Incredibles 2, Aladdin, Toy Story 4, Guardians of the Galaxy and Frozen 2!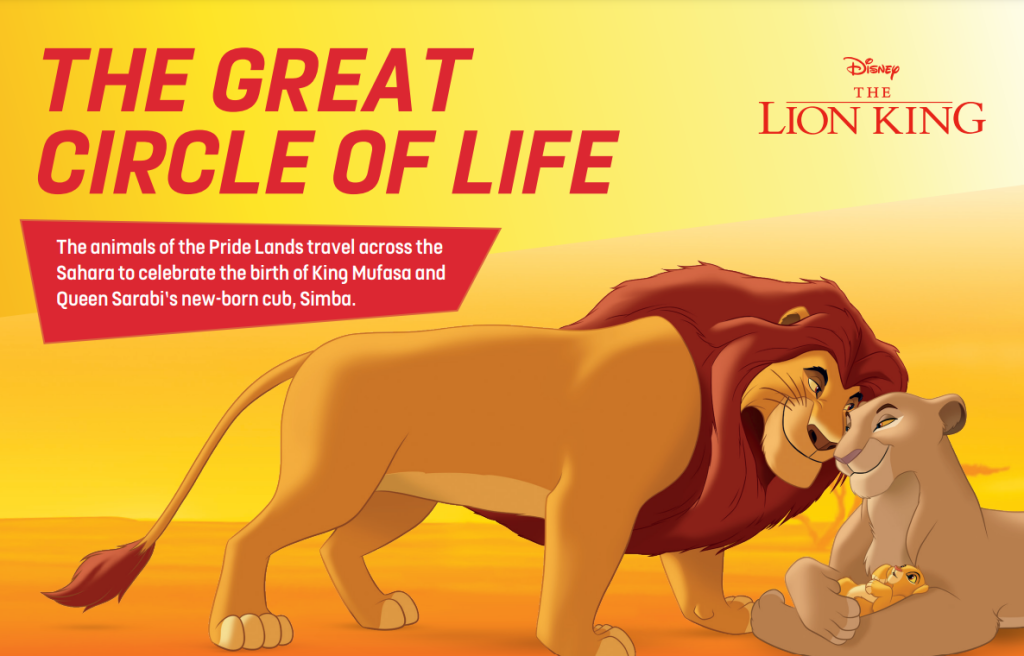 There are five character themed sessions to download and get involved in, all perfect for primary aged kids. The challenges include laughing with the hyenas, going on a bug hunt with Timon and Pumbaa and playtime with Simba and Nala!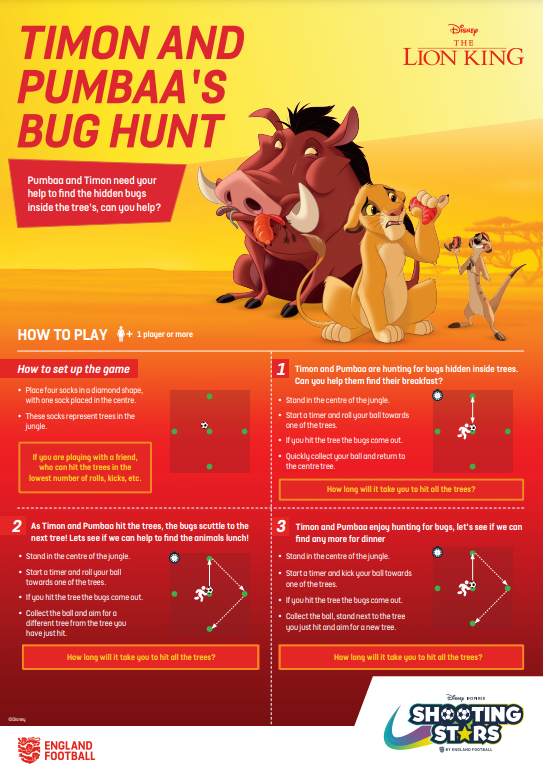 Each session involves different Lion King characters – Simba, Nala, King Mufasa, Queen Sarabi, Timon, Pumbaa, The Hyenas, and Wildebeests – with the intention to capture children's imaginations whilst developing fundamental movement, speaking and listening skills and basic footballing skills.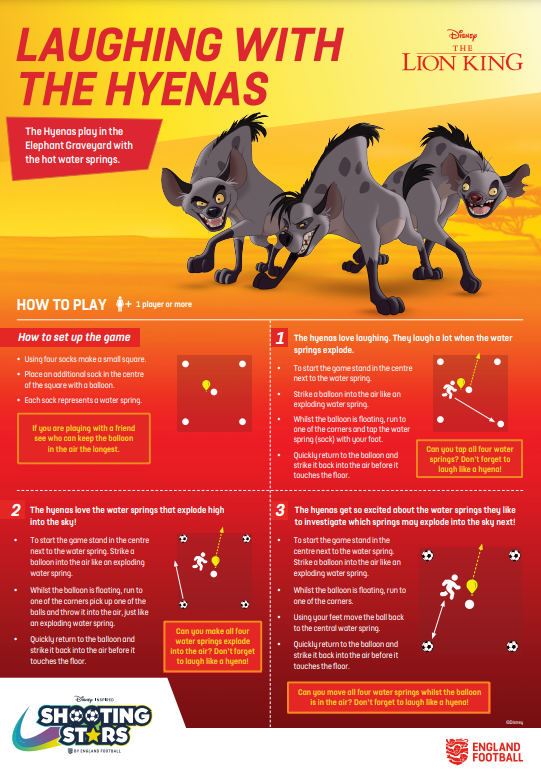 Disney Inspired Shooting Stars Programme
Inspired by Disney storytelling and produced in collaboration with the Youth Sport Trust and National Literacy Trust, the Disney inspired Shooting Stars initiative originally launched in primary schools across England in November 2019. It has also been adapted into interactive at home sessions to help keep kids active. For more information click here