Today, April 22nd marks the 50th anniversary of Earth Day, which inspires more than a billion people each year to protect and support the planet.
Earth Day 2020 comes at a time of uncertainty for people across the world, however officially one year into joining Disney, National Geographic is celebrating Earth Day by introducing a range of content and environmental support to bring us together, whilst shedding some light on the beauty and hopes for our future planet.
Deborah Armstrong, SVP Advertising Sales & Partnerships, Media Communications & National Geographic said 'Today marks the 50th anniversary of Earth Day and National Geographic will commemorate this momentous day. As we face challenges that we couldn't have imagined, we aim to hearten our audiences by featuring content and individuals that inspire hope for our dynamic planet, love for its animal inhabitants and actions of stewardship for this generation and those to come.'
National Geographic networks are marking Earth Day with a special 24-hour programming stunt. Jane Goodall: The Hope, is the main feature of the National Geographic channel's dedicated Earth Day programming and highlights ways in which she hopes to inspires future generations.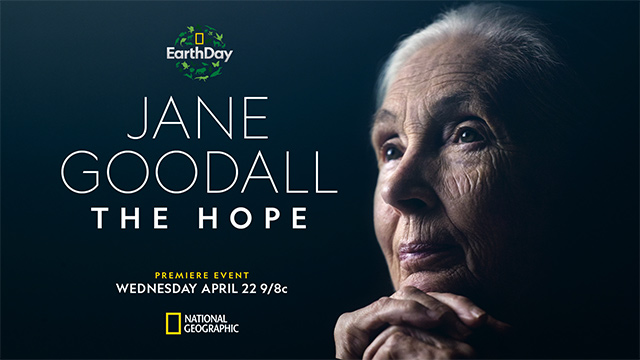 Also, across its television networks, National Geographic is also broadcasting shows such as; Photo Ark: Rarest Creatures from National Geographic Photographer Joel Sartore and Ocean's Breath: where National Geographic explorers embark on a journey through the past, present, and future of coral reefs, searching for solutions that will help save these ancient creatures from extinction.
April's special Earth Day issue of National Geographic Magazine will feature its first ever double-sided issue dedicated to the future effects of climate change. The April instalment features two opposing possibilities for our future, one optimistic and one pessimistic. It provides comprehensive lessons and opportunities for our planet 50 years after the first Earth Day.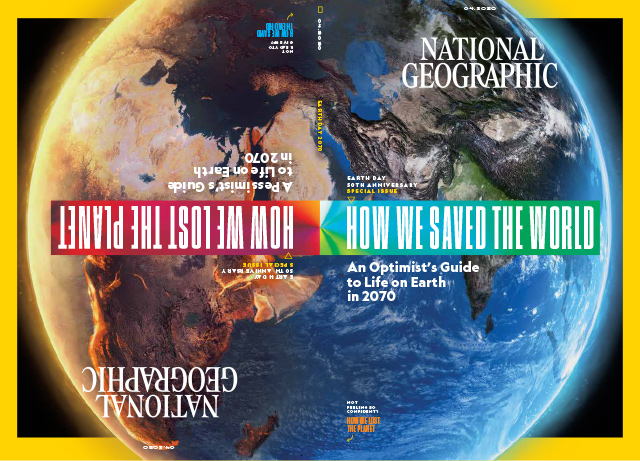 In addition to this, from April 20th–22nd, the entire NatGeo@Home site will feature inspiring content for families to celebrate the planet from home. From educational and engaging animal videos and family friendly arts and crafts projects to help the planet, to daily live talks from National Geographic Explorers, National Geographic has set up a virtual area to encourage the spirit of adventure and environmental support for all ages at home.
On April 3rd, Disney+ launched an Earth Day-themed collection of documentaries, series and films from National Geographic and Disneynature, including; Elephant, narrated by Meghan, The Duchess of Sussex; Dolphin Reef, narrated by Natalie Portman; and Penguins, narrated by actor Ed Helms.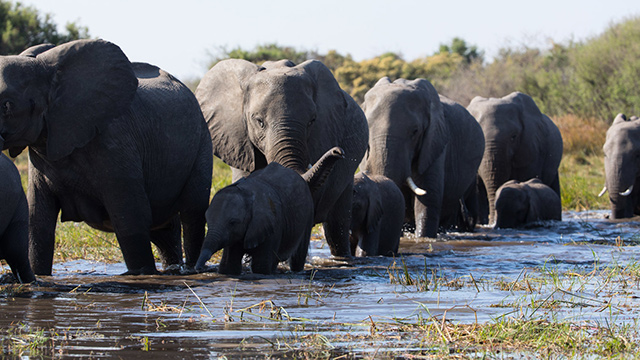 In addition to Earth Day's 50th anniversary, April 22nd also marks the 25th anniversary of the Disney Conservation Fund (DCF), which supports organizations working around the world to save wildlife, inspire action and protect the planet. In honour of this milestone anniversary, Disney Conservation Fund is launching a digital, photo-driven book that celebrates the organization's conservation legacy.
What is Earth Day?
On April 22 in 1970, millions of people around the world mobilised to seek protection of the planet we call home. That historic day gave birth to the modern environmental movement known as Earth Day, and 50 years later, it's become the planet's largest civic event with more than a billion people participating each year.