Disney EMEA is marking Safer Internet Day on February 8th, 2022 by working with Childnet International on a range of activity to bring awareness to children, as well as parents and carers, on internet safety and how to stay safe and happy online.
This year's theme is 'All fun and games? Exploring respect and relationships online' and the day celebrates young people's role in creating a safer internet and the ways they are shaping the interactive entertainment spaces they are a part of, from gaming and chat, to streaming and video. Safer Internet Day also challenges them to foster supportive relationships and respectful communities, whilst equipping them with the skills they need to keep themselves and others safe in these spaces. Click here for more tips and resources on how kids can remain digitally healthy and, how video games can help kids socialize.
At Disney, we provide information about responsible digital media use such as these Internet Safety Tips for parents, which are designed to help parents and caregivers start a dialogue with children about staying safe online, while enjoying all that the online experience has to offer.
Our streaming platform, Disney+ also provides parental control options including the ability to establish individual viewer profiles with corresponding rating settings. Disney+ also offers a "Kids Mode" experience, which is the space for the youngest audiences to engage with positive content that has been purposefully curated by people, not algorithms.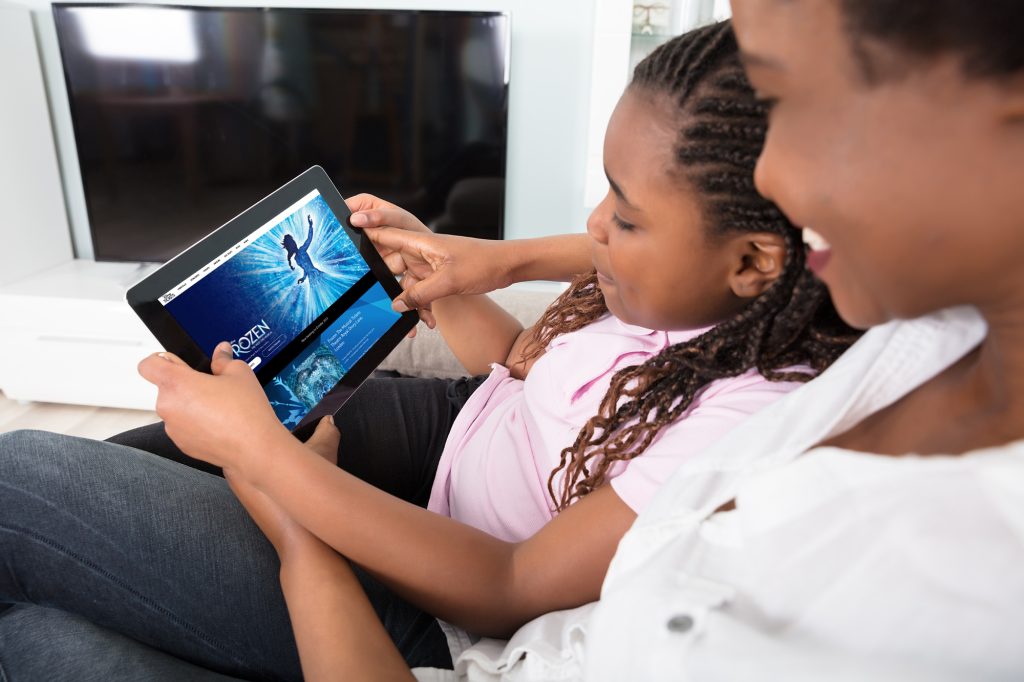 In other parts of the region, The Walt Disney Company Middle East has joined forces to launch a 'Digital Wellbeing Program' for first-time parents. The initiative is aligned with the UAE's 'Child Digital Safety' initiative, which helps parents protect their children, ensure their online safety, and monitor their exposure to inappropriate websites and social networking platforms. A range of interactive resources will also be developed for parents in Arabic and English, as part of the program.
Amy Phillips, Vice President, Corporate Communications and CSR, Disney EMEA said: "There has never been a more important time to support Childnet and Safer Internet Day to ensure children and families stay safe and happy online. At Disney, we're committed to creating inclusive and positive online experiences as well as promoting safety across our digital platforms. This includes recommendations on best practices and tools for parents as well as robust parental controls on Disney+."
Disney has supported Childnet International since 2014, and is an official supporter of Safer Internet Day this year. Disney is also a sponsor of the Childnet Film Competition, which is open to all young people (aged 7-18) based in the UK, inviting them to enter the challenge of creating a short film about internet safety. Disney's Vice President of Global Public Policy, Jim Filippatos, was part of the judging panel for the 2021 competition. The winning entries can be seen here.