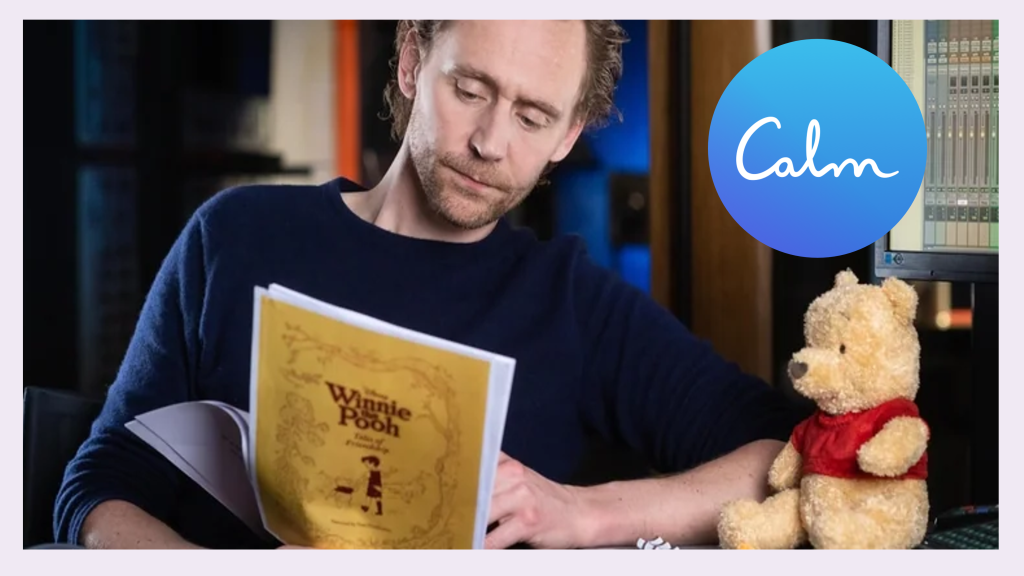 The nation's favourite bear, Winnie the Pooh, now has his first Sleep Story™ exclusively available on Calm – the number one app for sleep, meditation and relaxation globally
Famed Marvel actor, Tom Hiddleston also makes his Calm debut, narrating Disney's Winnie the Pooh: Tales of Friendship Treasury to millions of users
The Sleep Story launches in line with new research revealing the majority of the UK struggle to get to sleep
1,000 families at Make-A-Wish® UK – Disney's charity partner – will be gifted a free subscription to Calm for three years to help bring comfort whilst waiting for their wish
Disney Winnie the Pooh products curated to help practice mindfulness and settle into a sweet slumber are available to view here
"Instead of an approving snore, there was only silence. Piglet turned towards the tree where Pooh liked to nap. But there was no bear napping there. In fact, there was no bear there at all!"
– Winnie the Pooh: Tales of Friendship Treasury
Winnie the Pooh's adventures and his much-loved words of wisdom have provided comfort and calm to readers for nearly a century. Today on 15 June, for the first time, millions of Calm subscribers can listen to award-winning actor Tom Hiddleston narrate the latest soothing Sleep Story™.
Taken from Disney's Winnie the Pooh: Tales of Friendship Treasury, the story is a heart-warming collection of adventures with the lovable bear and his best friends, as they discover the value of true friendship. It has been specially selected to help adults and kids alike sleep more soundly with tales of Pooh's famous optimism and positivity.
The award-winning actor Tom Hiddleston has fond memories of Winnie the Pooh, having been first introduced to the characters and stories on long car journeys as a child with his family.
Tom Hiddleston said: "I loved Winnie the Pooh growing up and I'm so grateful to be able to revisit happy childhood memories through this Calm Sleep Story. There's a lot of wisdom and calming reassurance in the stories of Winnie the Pooh, which we can all learn from. What better way to listen and reflect on the warm-hearted nature of Pooh's character and stories than as we settle in for a good night's sleep."
The launch follows new Disney research which reveals that adults* all across Britain struggle with sleepless nights; with fewer than one in 10 (8 per cent) regularly sleeping without waking through the night, and three quarters (70 per cent) struggling to achieve the recommended eight hours' sleep. This nightly tossing and turning is blamed on anxiety (39 per cent), stress (37 per cent) and pressures at work (30 per cent).
In support of the launch, Disney has released a selection of new illustrations to go alongside some of Pooh's famed 'Poohisms' – simple and memorable words of wisdom such as 'What's wrong with knowing what you know now and not knowing what you don't know now, until later' – as well as bespoke sketches of Tom Hiddleston with Pooh, celebrating the inaugural partnership between the pair. An assortment of these colourful visuals, along with snippets of the Sleep Story, will be available to view for free on Disney's social media channels.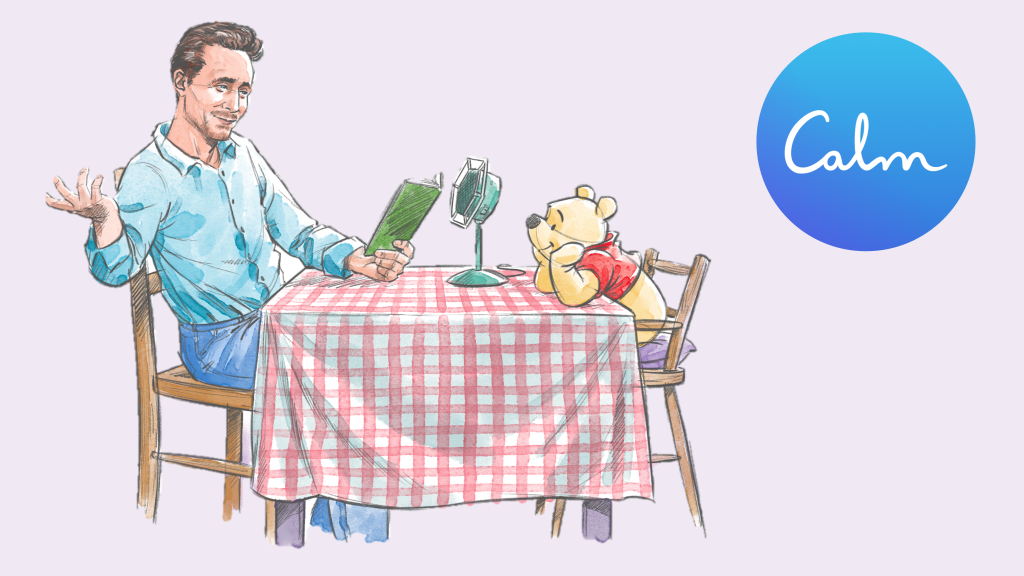 Sarah Fox, Vice President of Marketing and Communications, Disney Consumer Products, Games & Publishing EMEA, said: "Winnie the Pooh has been comforting adults and children for over 95 years. There is no other bear who holds the same place in our hearts. His kind-hearted stories combined with a special selection of cosy products will help families and fans to relax, and drift into a sweet slumber. We're excited to see Pooh's wise words of care and friendship come to life with the help of Tom Hiddleston's soothing tones."
As part of Disney's collaboration with Calm, 1,000 families at Make-A-Wish UK – Disney's global charity partner of over 40 years which sees magical Wishgranters create life changing wishes – will be gifted a free subscription for three years to enjoy the new Winnie the Pooh Sleep Story helping to bring comfort and calm.
Sleep Stories on Calm have proven to be a reliable way to not only help people fall, but remain asleep. A recent Calm Science study suggests that over 9000+ adults who use Calm at night, reported that the app helps them to fall asleep (92%), get a restful night sleep (79%), and stay asleep (70%).
Tom Hiddleston joins other notable names on the app including Harry Styles, David Walliams and Matthew McConaughey.
Disney's Winnie the Pooh: Tales of Friendship Treasury Sleep Story is now available on Calm to all subscribed users, with supporting Winnie the Pooh products best suited to help fans relax, unwind and practice mindfulness available for purchase from leading retailers, nationwide.
Calm is available to download on the App Store and Google Play.