In July 2020, The Walt Disney Company introduced a line of non-medical and reusable cloth face coverings for children and families on shopDisney, featuring Disney's, Pixar's and Marvel's characters, to tackle the changes triggered by COVID-19.
As part of Disney's Social Purpose Programme, the company donated an incredible 100,000 face coverings to children's hospitals across EMEA to help provide comfort during the pandemic. For more information, click here.
In Israel, the Dana-Dwek Children's Hospital received 5,000 of the reusable cloth face coverings featuring Disney's beloved character images, to be distributed in support of children and families in need. The face coverings were given out in the hospital by Meshi Kleinstein, a local singer / actress and voice of Disney movies and series. She interacted with over 120 young patients, providing them joy and comfort by singing with them, taking photos and giving out balloons, all of which while wearing a Snow White costume to celebrate the Jewish festivity, Purim.
The Walt Disney Company Israel & Greece VP & General Manager, Mr. Vasilis Iliopoulos, stated that: "Through these partnerships we know how important it is to break the isolation that vulnerable children are facing. With this initiative, as Disney, our goal is to help reunite children in isolation with the Disney characters that are important to them and help them to build emotional resilience when it's needed the most. Together with Dana-Dwek Children's Hospital, we hope that these colorful cloth face coverings, with our familiar Disney characters will help bring comfort and support to kids and families during these challenging times."
Professor DrorMandel, CEO of Dana Hospital, said: "Walt Disney himself once said "Every person in the world was once a child". On behalf of all the children at Dana Hospital, I am thankful for your exciting donation before Purim. You really understand children! Thank You!"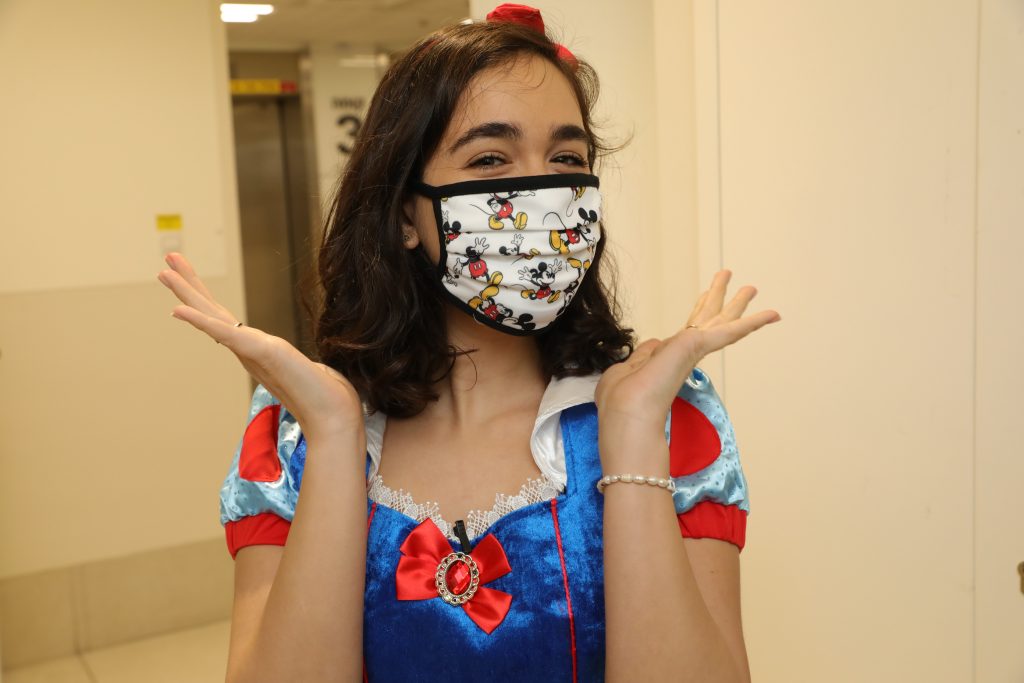 Disney's Social Purpose
As well as being a responsible business, Disney is dedicated to providing comfort and inspiration to those in need and creating inspiration and opportunity for those who want to improve their world. Disney's long-standing partnership with Make-A-Wish ® is an example of how, through working with others, we help build emotional resilience. Together we bring the power of our brand, stories and characters to inspire and create Moments that Matter for children and those closest to them when they need it the most. In 2019, we created over 26,000 life-changing moments across Europe. For more information on our programs and our long-standing charitable partners please click here